Manchester United Europa League Reaction: Where Jose Mourinho Must Strengthen Before Champions League Campaign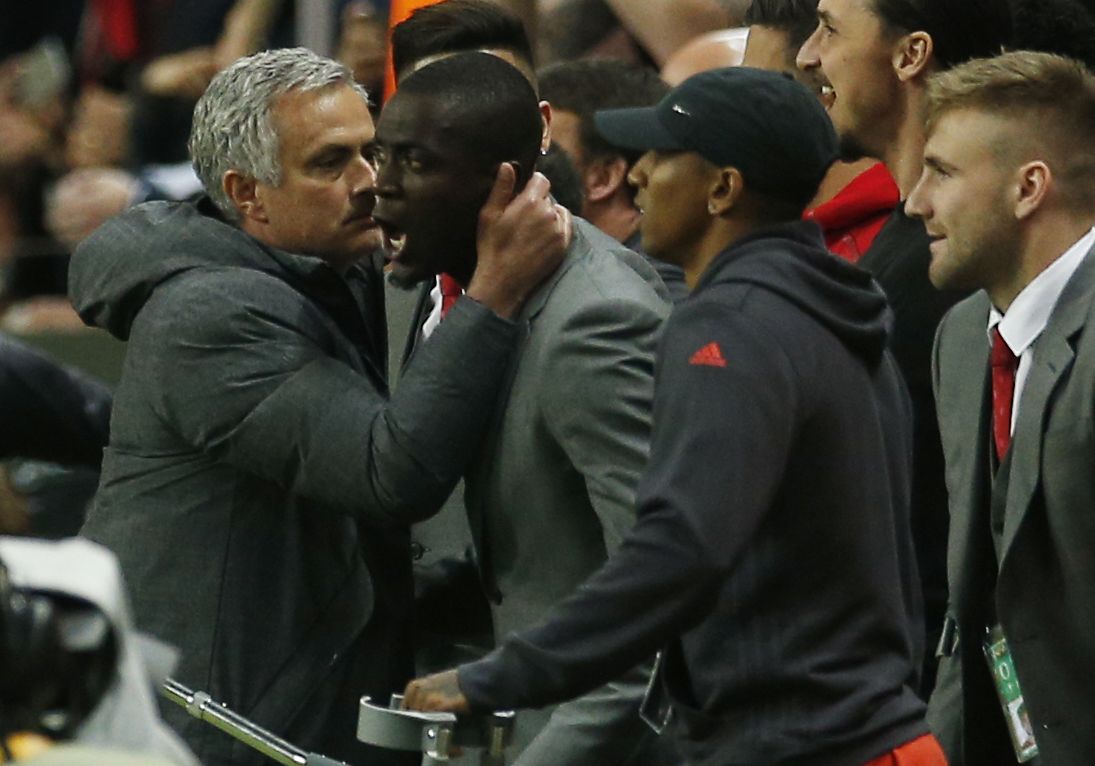 Manchester United will be playing Champions League football again next season after it defeated Ajax 2-0 in the 2017 Europa League final in Stockholm on Wednesday evening.
Despite winning two major trophies in his first season in charge, United manager Jose Mourinho presided over a disappointing Premier League campaign and must now balance the league with elite-level European football.
Some areas of United's squad need work—so where exactly should Mourinho focus his summer transfer business?
A replacement for De Gea
Mourinho does not want to sell De Gea, who has a decent claim to be the world's best goalkeeper. But he may have to if, as has been reported, the Spanish goalkeeper is again keen to move to Real Madrid.
Sergio Romero hardly had a serious save to make against Ajax and though the Argentina international has been a good option when called upon — good enough for Mourinho to trust him in the cauldron of a European final — Mourinho will need to reinvest at least some of the De Gea money in a world-class replacement. Jan Oblak, the giant Atletico Madrid goalkeeper, would be a perfect, if expensive, option.
A partner for Eric Bailly
Chris Smalling gave an impressive performance in Stockholm alongside Daley Blind. But United's midfield was so strong on the night — and Ajax's attacks so feeble — that this was not the defensive test United might have expected from a side that has scored over 100 goals in all competitions this season.
The sight of Eric Bailly on crutches at the final whistle showed United what it missed. The Ivory Coast international has been, by a considerable distance, Mourinho's most reliable center back this season.
Bailly needs a partner, though, with Smalling having produced mistakes in the Premier League this season and Phil Jones still injury-prone. Marcos Rojo may also be too rash to be a long-term answer. The step up to facing Champions League-quality attacking players demands that Mourinho invest this summer in an elite partner for Bailly.
A new left back
Matteo Darmian was one of several United players who gave assured performances, the Italian turning in a mistake-free display at left back.
But with Luke Shaw — another of those on crutches at the final whistle — by no means certain to be at Old Trafford next season, Mourinho needs to add some attacking thrust at the left full back position over the summer. Darmian is sound defensively but he is less dynamic going forward than the likes of AS Monaco's Benjamin Mendy, a reported target. United would be a more cohesive attacking unit if it could balance Antonio Valencia's rampaging runs on its left flank.
Someone to mop up after Pogba
As good as Marouane Fellaini was in Sweden — and he was a crucial pillar in the midfield that stopped Ajax using its possession in any useful manner — the Belgian surely must be on his way out at Old Trafford.
To truly realize Paul Pogba's potential, Mourinho needs to find a facsimile of Ander Herrera—a player more positionally aware than Fellaini, and with better technical ability. Mourinho clearly values Fellaini's physical capabilities but there are players out there who can break up play and use the ball effectively — Monaco's Tiemoue Bakayoko, for instance.
An elite-level winger
Mourinho has changed the right-hand side of his front three frequently throughout the season. Against Ajax in the final Juan Mata played there, and the Spaniard did a good job for the team.
But Mata is better as a goalscoring number 10, in the center of the pitch, and because he's not particularly fast, United's counters are hampered when he plays as a winger. Mourinho lacks a specialist for the position — Bernardo Silva, the left-footed AS Monaco winger, would be perfect cutting in as Mata does, but at a greater pace. Valencia, the right back, would also benefit from the space Silva could open up.
A new striker
The one area where United struggled against Ajax was in attack, at least in the second half. Marcus Rashford, the teenage striker, was regularly muscled off the ball by the impressive center-back pairing of Matthijs de Ligt and Davinson Sanchez. De Ligt, at 17, particularly stood out.
Rashford is a fascinating prospect—but a prospect he remains. Zlatan Ibrahimovic, injured for the final, may not be at United next season. It's time for Mourinho to go out and get Antoine Griezmann.
And the man he should sell…
If this was Wayne Rooney's last game in a Manchester United shirt then it was a poignant way to go out. United's record goalscorer had just four minutes' playing time but he was wholly committed, launching into one particularly full-blooded challenge to win the ball back toward his own goal.
Rooney and United seem to have come to a natural end, with the 30-year-old no longer dynamic enough to play in attack or possessed of the stamina for a midfield role. There was no mawkish send-off for Rooney, as there had been for Chelsea captain John Terry last Sunday. But it is time for him to leave Old Trafford.