Manchester United: Jose Mourinho Explains Jurgen Klopp's Anger During Liverpool Draw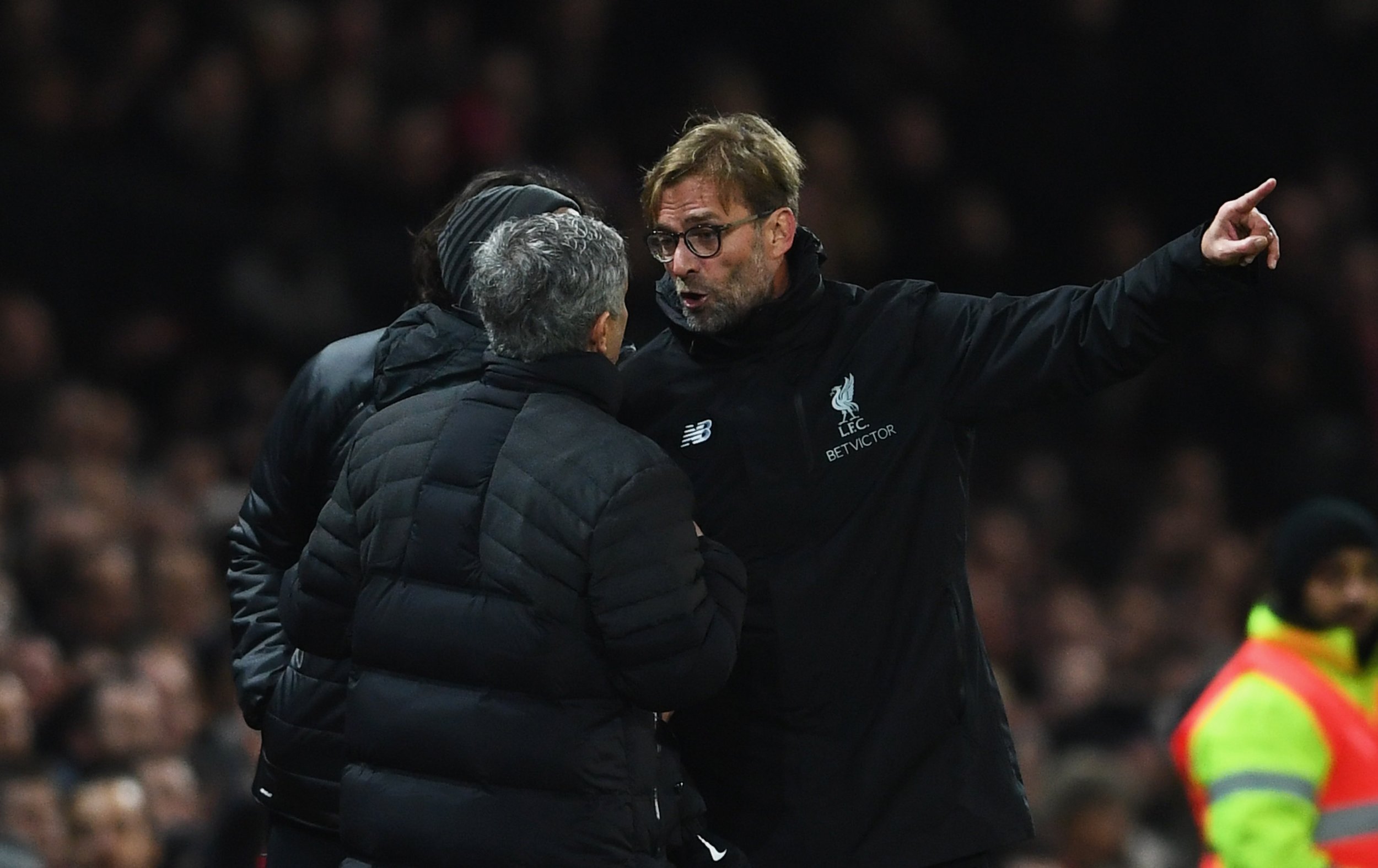 Jose Mourinho has expanded upon his touchline argument with Jurgen Klopp at Old Trafford on Sunday, explaining how the Liverpool manager believed he was attempting to have a player sent off.
Mourinho and Klopp clashed late during the 1-1 draw between Manchester United and Liverpool, after United midfielder Ander Herrera had pulled Roberto Firmino back and the Brazilian reacted with a shove to the Spain midfielder's chest.
The Portuguese explained after the game that Klopp's anger had arisen from a belief that Mourinho was attempting to have Firmino sent off.
"He [Klopp] thought I was asking for his player to be sent off. I wasn't," Mourinho told reporters including The Guardian after the final whistle. "There was no problem at all.
"I think the game was correct. I think the players gave everything but in an emotional and professional way so the referee did very well in that part of the game—emotional and in control of good professionals. There was aggression but it was good so I think it was great publicity for the Premier League all around the world."
United and Liverpool drew in the league for the second time this season, as Zlatan Ibrahimovic's second-half header cancelled out a penalty given away by Paul Pogba and scored by Liverpool left back James Milner midway through the first period.