Jose Mourinho 'Tells Friends' He's Got The Manchester United Job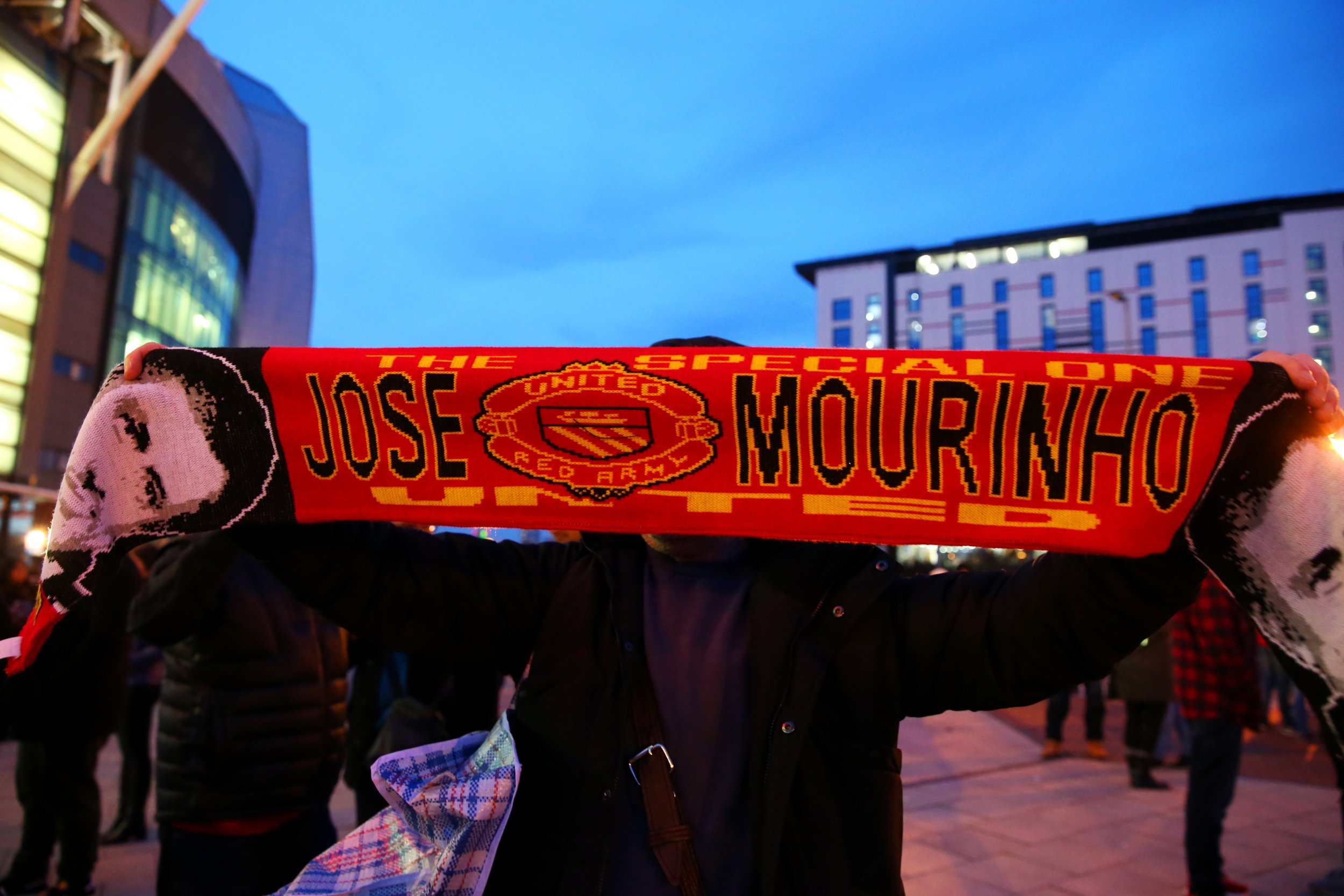 The week after it appeared dead in the water… Jose Mourinho's long running dalliance with the Manchester United job appears to be reaching a happy denouement for the Portuguese.
The Telegraph reports that Mourinho, 53, has confided in friends that he will be given the biggest job in English club football at the end of this season, replacing Louis Van Gaal, who would seem to have reached a natural conclusion to his unhappy spell in charge.
United relegated Aston Villa on Saturday with a 1-0 victory, in the process keeping its faint hopes of catching Manchester City and Arsenal for a place in the UEFA Champions League next season.
But Dutchman Van Gaal's position is understood to have weakened because Sir Alex Ferguson, the legendary manager who won 38 trophies during his 26 years in charge of the club, has softened towards Mourinho.
Ferguson, 74, admires Mourinho but has previously believed that the former Chelsea manager's pragmatic style of play is unsuited to a club with a long tradition of cavalier attacking football.
This latest news again raises the tantalizing prospect that Mourinho could meet up again with bitter rival Pep Guardiola in the English Premier League.
Guardiola will take over from Manuel Pellegrini at Manchester City come the end of the season. He and Mourinho faced each other as Barcelona and Real Madrid managers respectively, including an infamous incident before the Champions League semi-final of 2011 when Guardiola blew up at Mourinho's jibes, calling his rival "el puto jefe" (the f****** boss).
Van Gaal, meanwhile, could salvage a disspiriting second season at United by winning the FA Cup. His club defeated West Ham United in the quarter-final replay at the Boleyn Ground last week and faces Everton in the semi-final at Wembley on Saturday evening.