Manchester United: The Key Problems Jose Mourinho Must Fix At Old Trafford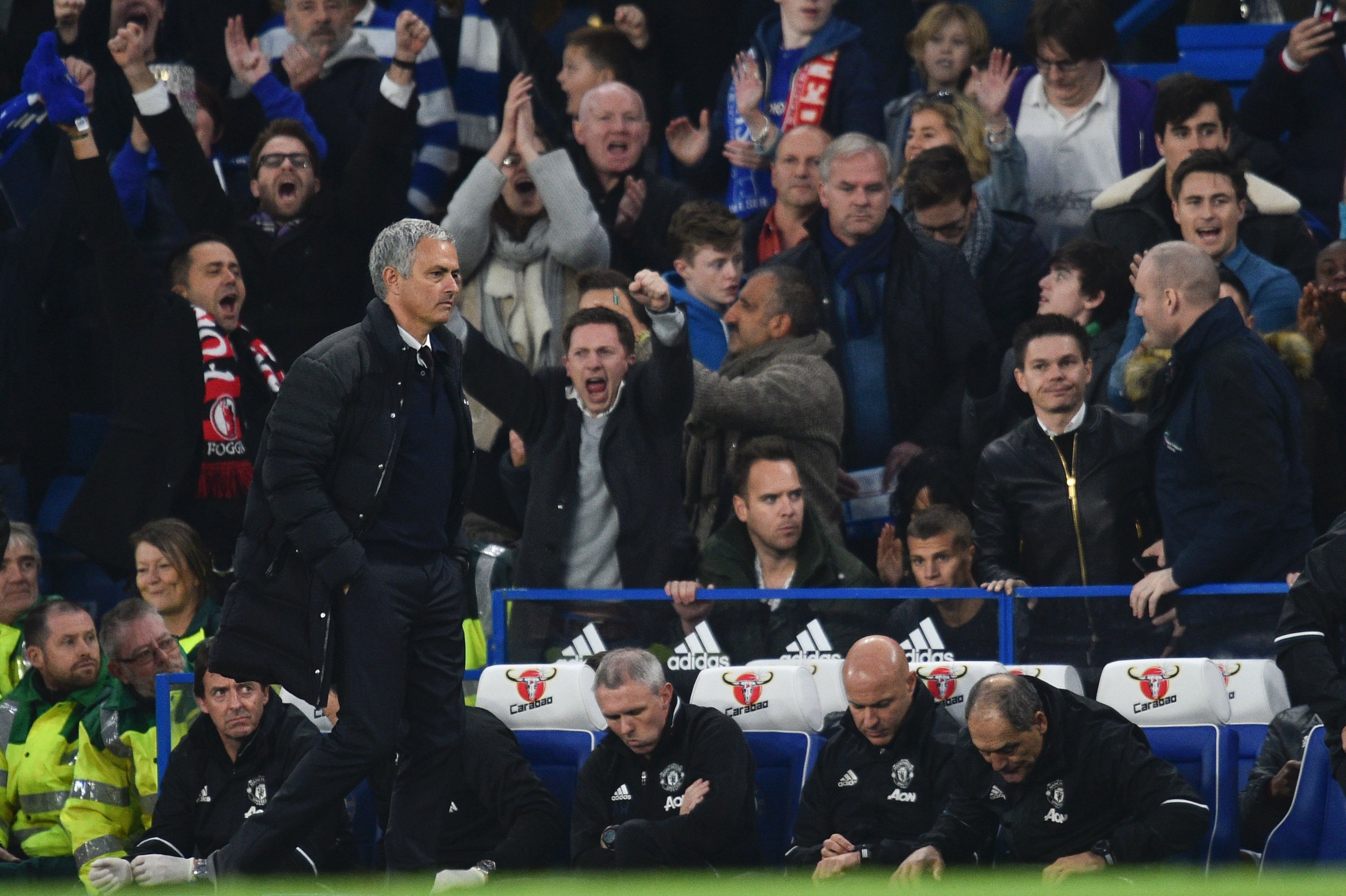 A 4-0 defeat at the ground where he built his image was, outwardly, the nadir of Jose Mourinho's time so far in charge of Manchester United.
The scoreline mattered far less than the comprehensiveness of the loss—a Mourinho team failing to show pride and courage, in one of the season's marquee games? That was strange, especially given United's doughtiness in gaining a draw at Liverpool on Monday night.
Results are, of course, simply the outward manifestations of longer-term trends. United has problems throughout its team that, should they go unsolved, will not only prevent it mounting a title challenge but also, potentially, cause it to miss out on UEFA Champions League football for another season. That would almost be unthinkable for Mourinho.
So what are the issues United's manager must address? Newsweek picks out four key areas of concern.
Jose Mourinho
The media focus, perhaps confected, in the run-up to the Chelsea fixture focused on what kind of reaction Jose Mourinho would garner on his return to Stamford Bridge.
In the event, the response to the Portuguese was lukewarm—as, strangely, were his mannerisms on the touchline. Mourinho's words to rival Antonio Conte, captured on Sky Italia, that the Chelsea manager had "wound up" the crowd at 4-0 and "humiliated" him were not only a case of the pot calling the kettle a deep shade of noir—remember his chest-beating when Chelsea denied Liverpool the Premier League title in the spring of 2014—but suggested a man cowed.
It is not, or has not been, in Mourinho's nature to play the victim—certainly, to protect his players with a defensive, spiky attitude but never before to mewl as he did in the aftermath of United's 4-0 defeat.
Of course, we do not get to see Mourinho in private, with his players, but their performance was also meek. It is too much, too simple, to suggest that players take after their manager in all aspects, but he is there to rouse them and send them onto the pitch in a controlled fury. United listed out and, appropriately, fell behind to a fired-up Pedro, who snuck in behind a snoozing Daley Blind and drew an error from the usually pristine David De Gea. Before United gets its mojo back, perhaps Mourinho needs to find his.
Squad imbalances
Gary Neville—never one to hold back with criticism, if less stringently than his former teammate Paul Scholes—suggested in the aftermath of the heavy Chelsea defeat that "players have been signed who are not Manchester United players."
Neville said he was referring to "character," rather than talent, and he identified no names. But the results of several years' poor recruitment are proving a problem for Mourinho. United has a glaring weakness on the wings, where neither Jesse Lingard or Marcus Rashford are naturals. On the bench sits Memphis Depay, one of the most prominent signings of the summer 2015 transfer window and one of its greatest disappointments.
Mourinho has been left with a surfeit of central midfielders, many of whom perform similar jobs, none of which is the destroyer role that United needs in order to win the ball back, so that the likes of Paul Pogba can create. Morgan Schneiderlin, another summer 2015 signing, has been a let-down, while the manager still appears mistrustful of Michael Carrick's passing skills and wiles.
Three years and counting of upheaval, under three different managers, has left United with a lopsided squad. One summer transfer window was not enough for Mourinho to fix the problem.
Zlatan Ibrahimovic
This may be bordering on the sacrilegious—and Ibrahimovic certainly began life at Old Trafford in fine style, with a goal in the FA Community Shield on August 7 and four in his first four English Premier League games. But the Swede has not struck in the league since the Manchester derby on September 10 and that is not even the main problem.
Ibrahimovic remains capable of moments of sublime individual brilliance, but with him as its attacking focal point United is suffering a systemic failure. At 35, he is now too slow to run in behind defenses—although he was never really that kind of player anyway—so when United attacks, the final third of the pitch quickly becomes clogged.
The main two routes to goal end up with hoping for the sublime, from the feet of Pogba or the head of Ibrahimovic, or a cross to the back post from Antonio Valencia, one player who has performed to his potential so far for Mourinho. That, for a competent defense, should be easy enough to deal with, although Ibrahimovic did have one clear chance of that type against Chelsea, a back-post header that he should have scored.
The tactic is not necessarily one doomed to fail, should a team possess dynamic wingers, as United did in the Sir Alex Ferguson era with Ryan Giggs, David Beckham and, most notably perhaps, Cristiano Ronaldo. As explained above, though, United's first-choice wingers lack dribbling and crossing ability.
An answer? Drop Ibrahimovic, and place even more faith in Marcus Rashford as the central striker. That would stretch the pitch, opening up the possibility for through-balls and allowing Pogba more freedom to roam and play vertical passes. The France striker Anthony Martial would also fit this role, although if Rashford moves to striker it would seem natural for Martial to slot in on the left wing.
Loss of form and injuries
This, at least, is difficult for Mourinho to control. Anthony Martial's well-documented personal problems in the summer have meant a slow start to the season for last year's top scorer, while Luke Shaw, Mourinho's first-choice left back when fit, remains a work in progress following the horrific leg break suffered last autumn.
Ibrahimovic's goals have dried up, while Rashford, in recent weeks, has lost the spark he had when sparkling onto the scene at the end of last season.
The biggest mystery remains Pogba, whose price tag and potential demands he play every game, and whose current performance level suggests a player in need of a break from the first team. The manner in which the France midfielder allowed N'Golo Kante to run past him for Chelsea's fourth goal on Sunday will surely have attracted Mourinho's ire, and yet the conundrum is that Pogba remains United's best creative hope, at least in its current, disjointed state.