Jose Mourinho: Manchester United 'Asks Him To Wait A Year'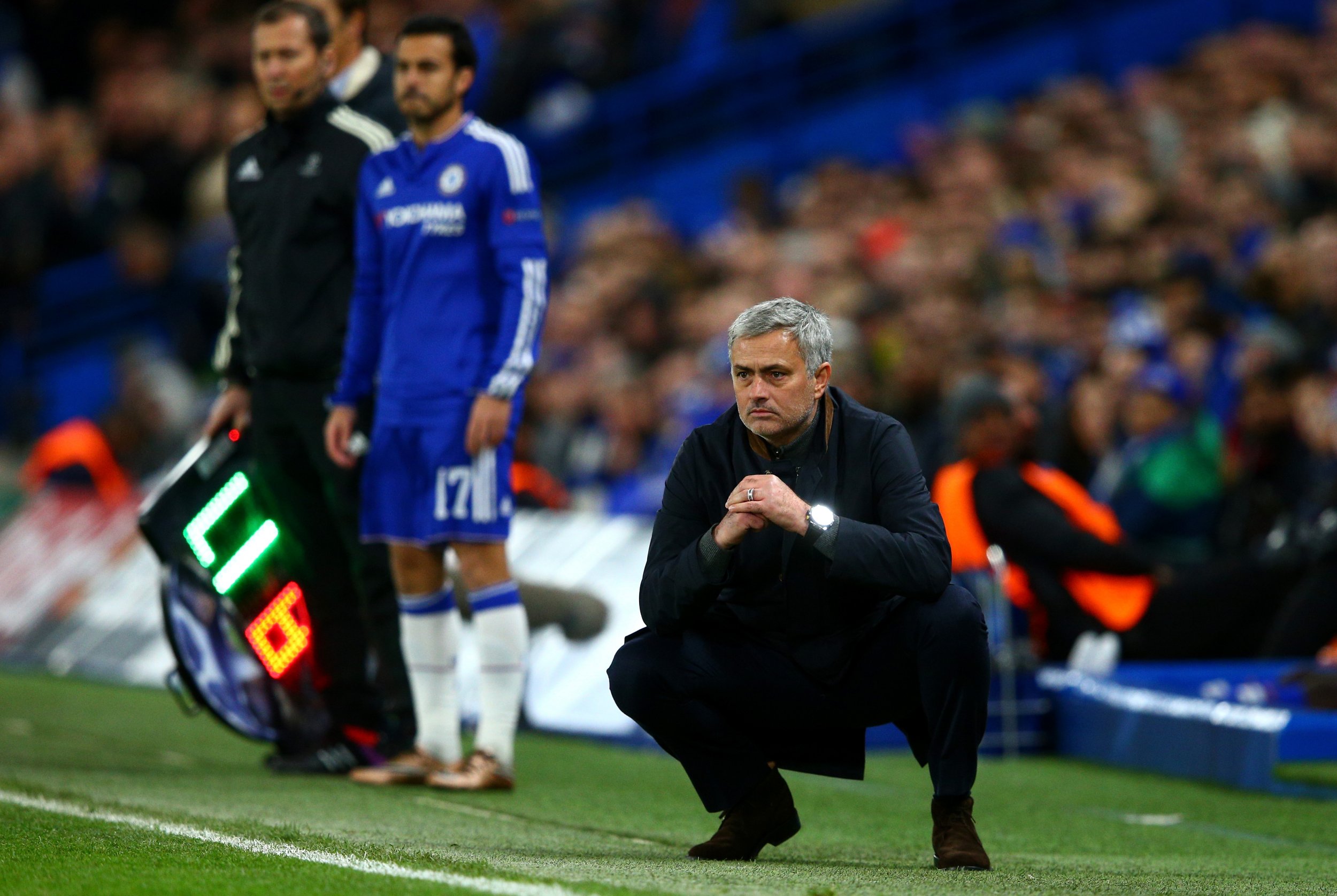 Good news for those who like their managerial sagas to be drawn out in the manner of a lush HBO drama; bad news, perhaps, for Jose Mourinho.
The former Chelsea, and presumptive Manchester United, manager will be made to wait an entire year before taking over at Old Trafford, according to a report in The Sun.
Of course, Mourinho—and his agent, Jorge Mendes—are itching to get back into management this summer, so the news is unlikely to be taken as a positive in the Portuguese's camp.
Louis Van Gaal, the current United manager, has one year remaining on his contract.
And despite grumblings from supporters, United executive vice-chairman Ed Woodward has consistently backed Van Gaal, even in the face of two seasons of mediocre results. Though United is in the FA Cup final, where it will face Crystal Palace, it risks missing out on the UEFA Champions League for the second time in three seasons because of poor English Premier League form.
Mourinho, 53, has also been the subject of interest from Paris Saint-Germain, which may look to try and offload head coach Laurent Blanc in the summer.
And The Sun's report raises the possibility that Mourinho could spend a year in the Chinese Super League (CSL) before walking into the United job, another prospect that is unlikely to warm the manager's cockles.
It was reported at the end of March that United had to finalize Mourinho's appointment by the start of May, or risk losing the possibility of appointing him altogether. But that date has passed, and club and manager appear no closer to a resolution.