Manchester United: Watch Antonio Valencia Challenge That Left Jose Mourinho Angry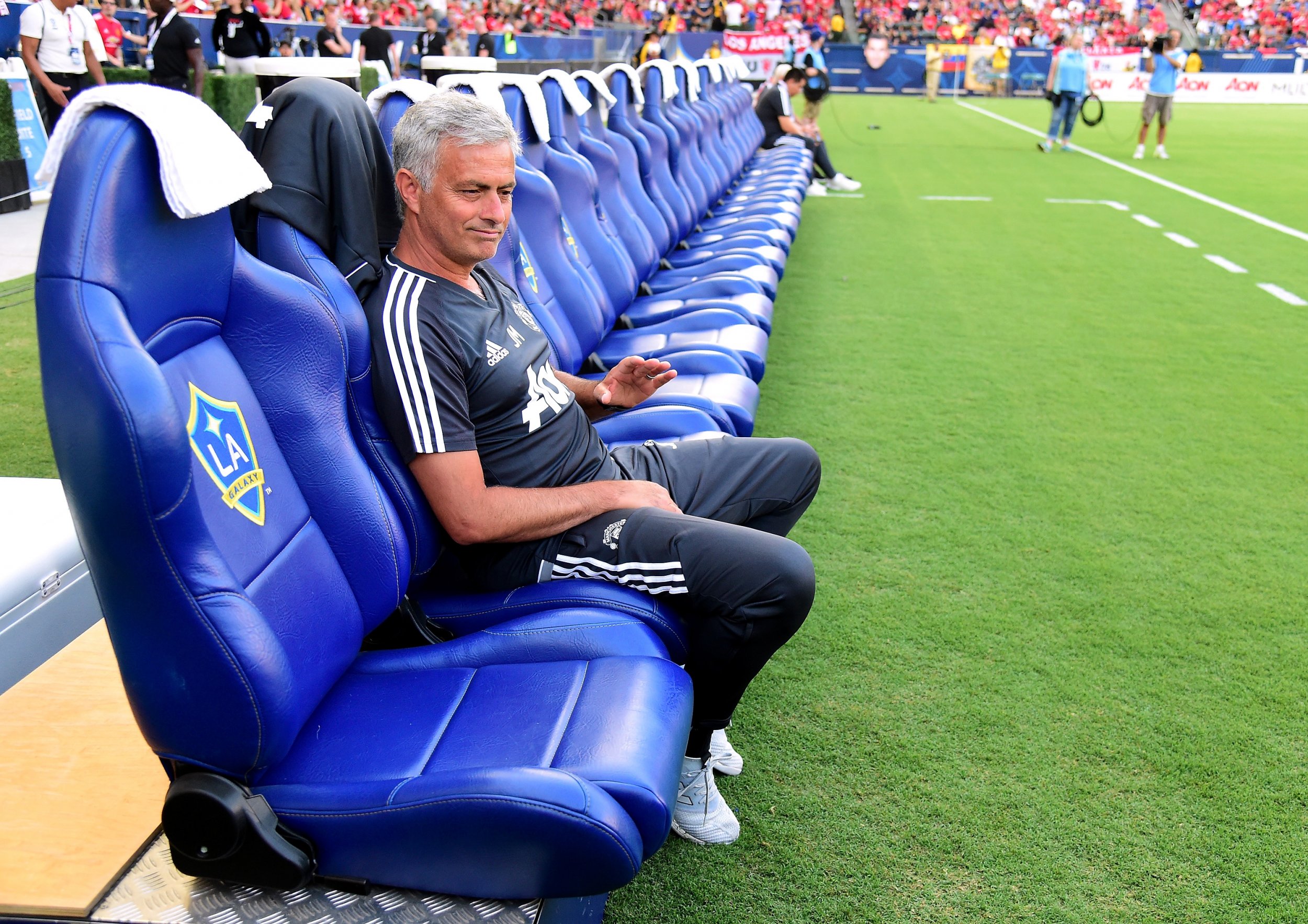 It took until roughly two thirds of the way through Manchester United's second preseason game of 2017-18 for the first wisps of smoke to begin emerging from Jose Mourinho's ears.
There was plenty to cheer for United in a 2-1 victory over Real Salt Lake at Rio Tinto Stadium, the Major League Soccer franchise's handsome home—not least a first goal for the club for Romelu Lukaku. The Belgian was also involved in the buildup to Henrikh Mkhitaryan's slick equalizer.
With Mourinho though, even in professional football's version of a chicken korma, there must be a hint of spice to keep things interesting. In the second half, United midfielder Juan Mata left the field after a heavy challenge from Sebastian Saucedo, a challenge that left Mourinho remonstrating. Eight minutes later, United's right back Antonio Valencia hacked down Saucedo from behind. Had Robert de Niro done similar in Heat, one might have interpreted revenge as the motive.
Allen Chapman, the referee, offered Mourinho the chance to substitute Valencia in order to avoid a red card in a friendly game according to The Guardian, though the Portuguese manager refused.
"I think the delay [after Valencia's challenge] was because the referee asked me to change the player and I didn't because I don't agree with the card because Saucedo was really aggressive in second half," Mourinho said. "That's what happens. Some other actions were a bit dangerous.
"It's young people with enthusiasm playing against Manchester United but it's a friendly match and it's a different mentality. But it's pre-season so no problem. It is good experience for us to play with one player less."
White smoke, perhaps, closer to the papal kind than the fires that will no doubt burn when United faces West Ham United at Old Trafford on August 13 in its opening Premier League game of the season. Half a world away and just under a month away from the new campaign, Mourinho's residue of magnanimity isn't quite used up.