Manchester United: A Brief History of How to Stay Sixth in the Premier League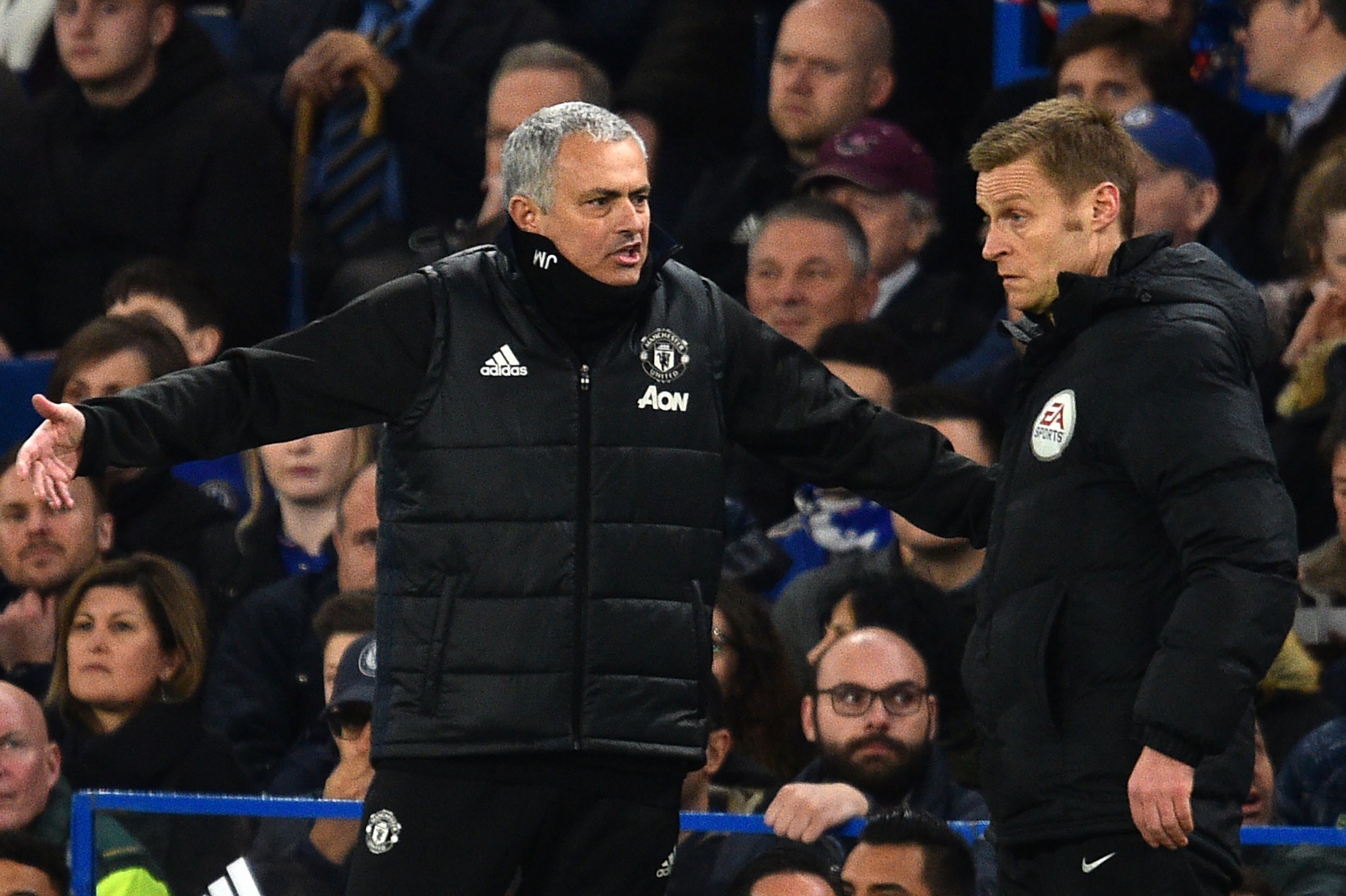 Manchester United celebrated a milestone on Tuesday March 14, though perhaps not the kind supporters' dreams are made of.
Since Sunday December 4, a span of exactly 100 days, José Mourinho's club has been stuck in sixth place in the English Premier League.
Like a bluebottle attempting to extricate itself from a spider's web, United has wriggled and struggled hard without success. Its long march on the spot has been one of the more quietly heroic narratives of this Premier League season. Here is a potted history of how one club failed to move anywhere.
The time it almost caught Tottenham Hotspur
United strung together a fine sequence of form in mid-December, including a 1-0 win over Spurs at Old Trafford. Sadly, Tottenham also chose the Christmas period to win games, so Mourinho's team stayed sixth.
The time it almost caught Manchester City
In those dark midwinter days, Pep Guardiola was under some pressure at United's great rival, as City's league form threatened the ultimate catastrophe of sixth. Defeat at Liverpool on December 31, coupled with United's 2-1 home win over Middlesbrough, had United within three points. United was within two points on Sunday January 15, when Everton trounced City 4-0 at Goodison Park. United could have leapfrogged its "noisy neighbor" the next week by soundly beating Stoke City at Old Trafford. It drew 1-1.
The time it really settled into sixth
Perhaps we can pinpoint this period as the time when United got comfy in the armchair of sixth. A game 0-0 draw with relegation-threatened Hull City wasn't a terrible result for a side chasing UEFA Europa League football.
The time it was almost fourth for a few hours
Jurgen Klopp's team had a terrible start to 2017, so trepidation was growing in Stretford that United might move up a place in the table. By the end of Sunday February 5 and a 3-0 victory away at Premier League champion Leicester City, it was a point behind Liverpool. Liverpool then went and lost to Leicester on February 27, the game after Claudio Ranieri was dismissed.
Could United take advantage of a lunchtime kickoff and vault, for a few discombobulating hours, into fourth? It wasn't to be, as a familiar pattern asserted itself in a 1-1 draw with relegation struggler Bournemouth. Liverpool won at home against Arsenal, which would have left United fifth by the close of Saturday March 4. Who needs Shakespeare's tragedies for their fix of pathos?
The time Chelsea mocked it for being sixth
Chelsea's official website has an impish streak—some might suggest puerile—and it did not waste the opportunity to mock United's tremendous consistency before the FA Cup quarterfinal tie at Stamford Bridge on Monday night. In a line widely reported but subsequently deleted from the club's pre-match blog, Chelsea noted: "Monday's cup opponents are enjoying a long unbeaten run in the league stretching back to October. It has lifted them all the way from sixth to sixth."
The time it won six league games in a row from Sunday December 11 to Monday January 2, and stayed sixth
Perhaps some things just aren't meant to be.