Who Will Take Over From Jose Mourinho as Chelsea Manager?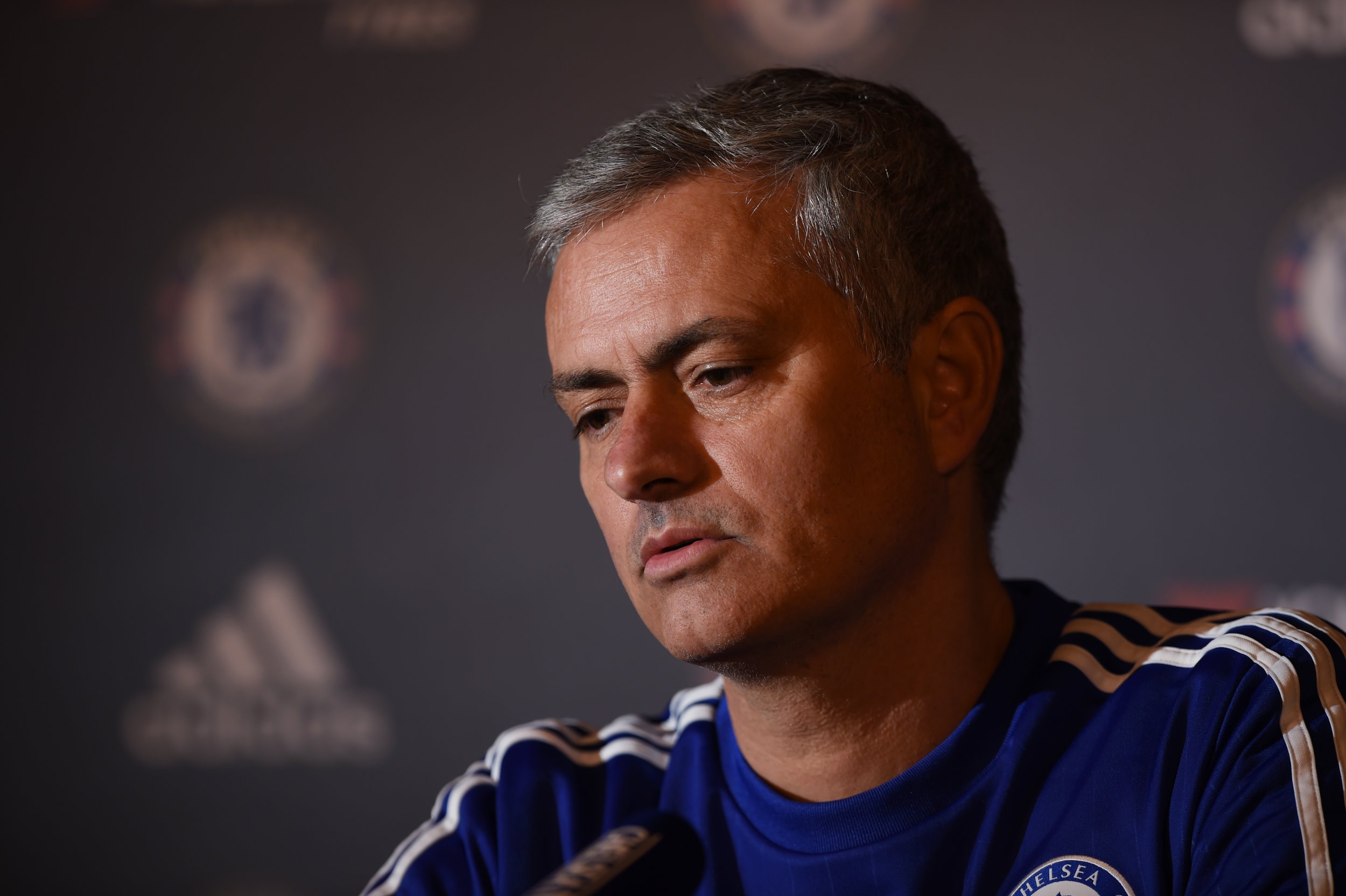 Jose Mourinho has been sacked as Chelsea manager—the club has confirmed—the season after he led them to the English Premier League title.
Mourinho had won the league twice before with Chelsea in addition to last season's triumph, but has been unable to halt an alarming slide in form this autumn. Chelsea are 16th, one point off the Premier League relegation zone, having lost nine of their 16 league games, with Monday's 2-1 defeat away to Leicester City apparently the final straw despite progress in the Champions League. The Portuguese signed a new four-year contract in August. Ironically, his reign was ended by Claudio Ranieri, Mourinho's predecessor in his first spell at Chelsea.
"Jose and the board agreed results have not been good enough this season and believe it is in the best interests of both parties to go our separate ways.," Chelsea said in a statement. "The club's focus is now on ensuring our talented squad reaches its potential."
It has been reported in the past week that Chelsea would have to pay Mourinho £40 million should the club decide to dismiss him. He has endured a series of difficulties off the field this season, not least a long-running legal dispute with Eva Carneiro, the club's former physiotherapist, who left the club in October having fallen foul of the manager's ire on the first day of the season against Swansea.
It is unclear where Chelsea will turn next, with Juande Ramos, the former Tottenham manager, a surprise candidate to take over, as reported in The Times yesterday.
So who will take over from Mourinho? Here are the likely candidates:
Guus Hiddink
Fondly remembered at at Stamford Bridge for his calm demeanour after taking over from Luiz Felipe Scolari in 2009. Lost just once before leaving at the end of the season, with Chelsea fans chanting for Roman Abramovich, the owner, to allow Hiddink to stay.
Diego Simeone
Chelsea has a long-standing relationship with Atletico Madrid, having traded for players numerous times over the past several years, most notably for Diego Costa, the Chelsea striker. Simeone is, not unlike Mourinho, a brutal taskmaster who nevertheless inspires massive affection in his players. He has a reputation for playing dour yet effective football - another trait that places him in the Mourinho mould.
Unai Emery
A leftfield choice, but the Seville manager's agent is Jorge Mendes, who wields considerable influence at Chelsea. He took an unfancied Seville side into this season's Champions League, though the team disappointed in its group. Emery would surely jump at the chance to work with greater financial resources and more talented players.
Juande Ramos
A surprise name among bookmakers. Another Spaniard whose ideas manifestly failed during a disastrous in charge of Tottenham. When he left the club Tottenham was bottom of the Premier League. Not a name to stir a dissatisfied supporter base into paroxysms of ecstasy.
Tim Sherwood
Out of work, looking for work, has great "banter" and a win percentage only slightly dented by being involved with Aston Villa for half a season.
Pep Guardiola
Premier League clubs have been making doe eyes at the urbane former Barcelona manager for aeons, though Manchester City are rumored to have won the race for a man expected to announce his impending departure from Bayern Munich next week.
Carlo Ancelotti
Sacked by Abramovich in 2011, despite having finished second in the Premier League and having won it the previous season. Another figure popular with supporters who became the premature victim of the trigger-happy owner, but the Italian is waiting for Guardiola to vacate the plush hotseat at Bayern.
John Terry
Still the dressing-room kingpin at Chelsea, 17 years after his debut with the club. His performances wane, as does his pace, but when Terry speaks, men follow. But surely too early for him to retire or attempt a coup d'etat.
This is a developing news story and will be updated as more information becomes available.