Manchester United: Jose Mourinho Points to Mental Weakness After Watford Defeat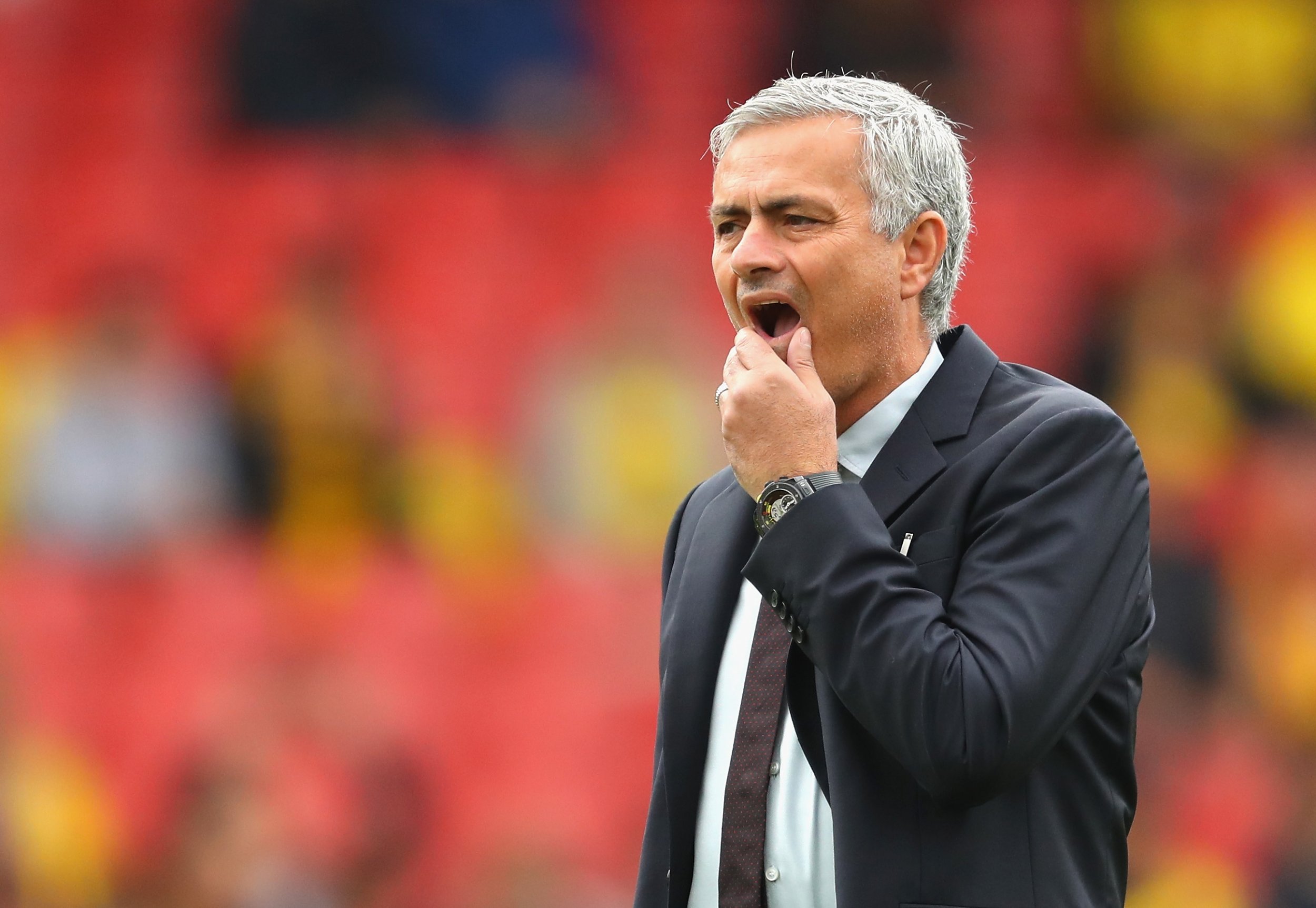 Jose Mourinho pointed to mental weakness among his players after Manchester United lost 3-1 to Watford on Sunday, the team's third defeat in a week.
United was sluggish in the first half at Vicarage Road and fell behind to a disputed goal when Etienne Capoue drove home Daryl Janmaat's cross.
Mourinho's side improved after halftime and equalized through teenage striker Marcus Rashford, but conceded late goals to Camilo Zuniga and a Troy Deeney penalty as an excellent Watford side made off with all three points.
"Certain individuals feel the pressure too much," Mourinho said without naming them. "But I only have good things to say about the collective. We were always the best team in the second half.
"This is a technical but also a mental attitude," he added. "It doesn't become perfect in a couple of weeks. Individually, collectively, we have to improve. Lady luck we don't control, the referee's mistakes we don't control."
Mourinho had won his first four competitive games as United manager, including the first three in the English Premier League.
But his team has hit the buffers in September, losing first to Manchester City in the derby, then Feyenoord in midweek before the latest disappointing reverse.
"I was completely aware we were not perfect," Mourinho said of his team's start to the season. "My only doubt was how they [my players] could cope with the negative moments that will always arrive."
The Portuguese was irked by Watford's first goal, which he believed came from a foul on Anthony Martial who had earlier suffered a clash of heads with Janmaat. He suggested referee Michael Oliver had made "crucial mistakes."
He also appeared annoyed when asked about a potential concussion for Martial, who came back onto the pitch following his blow to the head.
"You are asking me things I can't tell you. I don't know why he came off, if he was injured in his ankle, knee, head," Mourinho said.
"I didn't have time to see the situation," he replied when asked whether Martial had been concussed. "I think it was an action for a free kick against Watford and obviously not a goal."
Mazzarri, meanwhile, played down suggestions that Mourinho had refused to shake his hand in the tunnel after the game, and said he might go out for a meal with the United manager in the next few weeks should time allow it