Ugandan Troops Hunting Joseph Kony 'Sexually Exploited' Women and Girls: HRW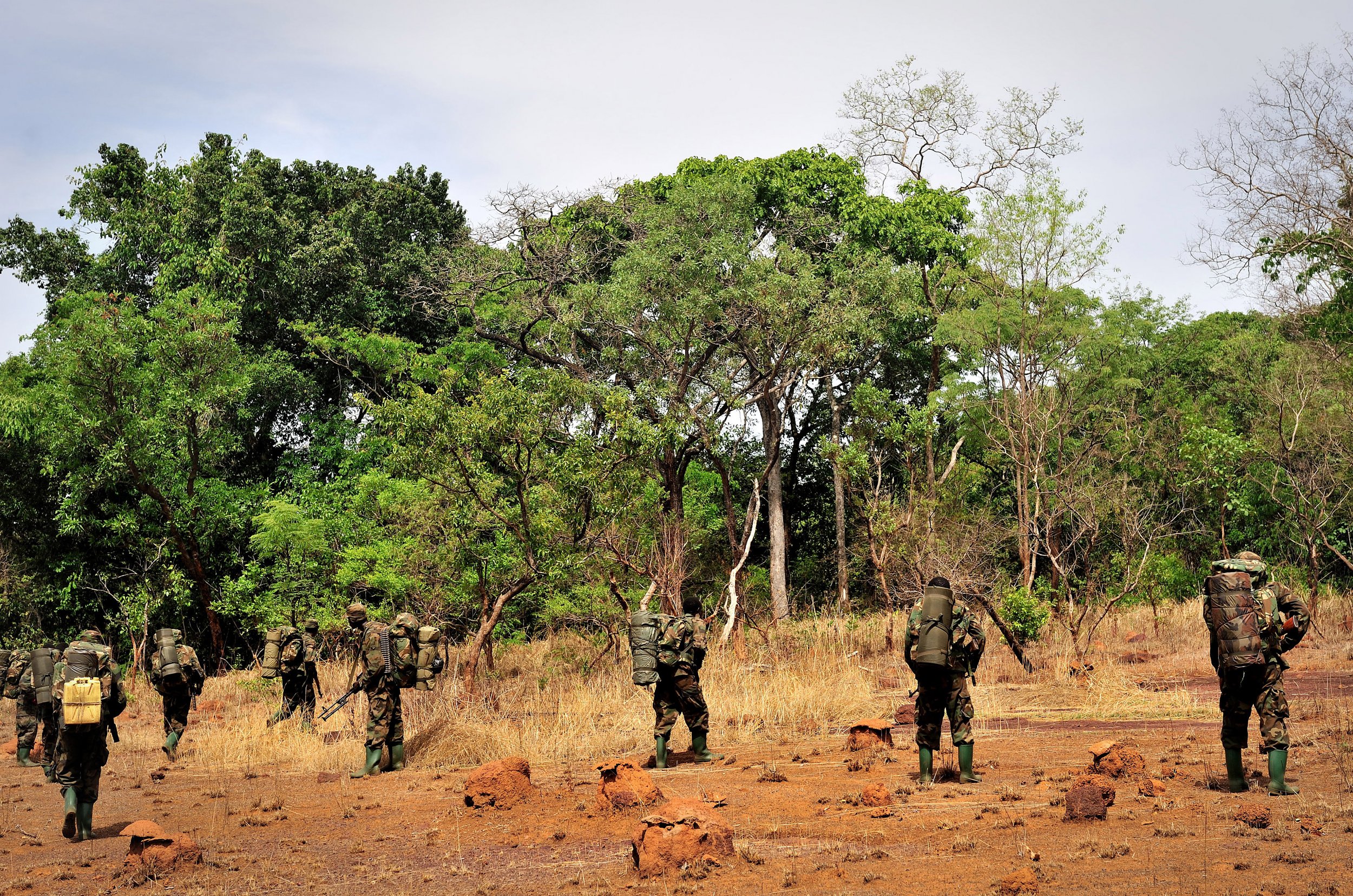 Updated | Ugandan soldiers deployed to Central African Republic (CAR) to hunt the notorious warlord Joseph Kony have been accused of sexually abusing at least 13 women and three girls over the past two years, according to Human Rights Watch (HRW).
Since 2011, troops from Uganda have led an African Union (AU) mission in CAR to eliminate fighters of the Lord's Resistance Army (LRA), a militant group led by Kony that has killed thousands and kidnapped tens of thousands of children over the past three decades.
Uganda recently announced that it would be pulling its forces from the mission, saying that the LRA threat had been largely neutralized. The mission was backed by U.S. special advisers, who also said recently that they would draw down their involvement.
HRW said that 15 of the 16 allegedly exploited by Ugandan troops had become pregnant but in each case the soldier who fathered the child left the impoverished country—the annual income per capita in CAR is $323, the second-lowest in the world—and failed to provide for the women and children, according to the report published Monday.
A 15-year-old girl told HRW that a Ugandan soldier had raped her in the fields near his military base in Obo in January 2016. "He pushed me to the ground [and he raped me]. Afterward, there was real pain," said the girl, who became pregnant as a result and gave birth to a child in November 2016.
Lewis Mudge, Africa researcher at HRW, tells Newsweek that there were many more cases in Obo that his team were not able to investigate. "Almost every single woman and girl that we spoke to was saying to us, 'This is just the tip of the iceberg, there are so many of these cases in the neighborhoods,'" says Mudge.
All of the alleged attacks took place in the southeastern town of Obo, where the AU mission and U.S. forces were based. Five of those interviewed by HRW were under the age of 18 when the attacks took place. Some of the girls told HRW that they were able to go in and out of the Ugandan military base in Obo freely. Two of the women and one of the girls said that their abusers threatened them with reprisals if they reported the abuse to Ugandan or U.N. investigators.
Ugandan military spokesman Brigadier Richard Karemire told the AP that a military court martial had already charged one soldier and that Ugandan authorities had "taken action" against others. "If there are some bad apples among ourselves, we will handle them according to our laws," said Karemire.
The Obama administration deployed around 100 U.S. troops to advise and assist regional forces—including Ugandan troops—looking for Kony, who has been the subject of an International Criminal Court arrest warrant since 2005.
The U.S. military command in Africa (AFRICOM) announced in March that it was pulling its counter-LRA forces from the region, stating that the militant group's numbers had been cut from almost 2,000 to under 100 and that four of its five key leaders had been captured, with only Kony at large.
Mudge says there is no indication that U.S. special forces were involved in the exploitation, but says he doesn't know how they were not aware of it. "[Obo] is a very small town and these women and girls go in and out of the [Ugandan] base," says Mudge. "All you had to do was have very superficial preliminary conversations with townspeople and you'll understand the depth as to which it's happening."
The commander of American Special Forces in Africa (SOCAFRICA), Brigadier General Donald C. Bolduc, told The New York Times that the U.S. had no "direct knowledge of any sexual misconduct by UPDF forces," referring to the acronym by which Uganda's military is known.
Chuck Prichard, a spokesman for AFRICOM, tells Newsweek that U.S. forces working with partners in Central Africa "are not investigators but have cooperated with African authorities when asked" to do so. "We take these sorts of allegations [of sexual exploitation] seriously and report any information regarding this type of criminal behavior immediately to the proper authorities," says Prichard.
The LRA rose up in northern Uganda in the 1980s, proclaiming its own warped version of the Ten Commandments and seeking to overthrow the government of Yoweri Museveni, who remains Uganda's president.
The group was notorious for its brutality—fighters hacked off the lips, ears or limbs of people who refused to join them—and has abducted over 30,000 children, most of whom were made to fight in its ranks, according to Invisible Children, an NGO campaigning against the group.
This story has been updated to include comment from an AFRICOM spokesman.
This article originally incorrectly stated that the average annual income in CAR is $619. The average annual income per capita in CAR is actually $323, the second-lowest in the world.