Tributes Pour in for the Late and Celebrated Civil Rights Activist Joseph Lowery
Prominent figures paid tribute to renowned civil rights activist, the Reverend Joseph Lowery, who died at the age of 98 on Friday.
Lowery was often dubbed the "Dean" of the civil of the civil rights movement. According to CNN, he worked closely with Dr. Martin Luther King Jr. and Rev. Jesse Jackson to bring important changes to the United States.
Lowery was still a fervent defender of civil rights later in his life, NPR reported. "We ain't going back," Lowery said during a 2013 appearance at the National Mall in Washington, D.C. "We've come too far, marched too long, prayed too hard, wept too bitterly, bled too profusely and died too young, to let anybody turn back the clock on our journey to justice."
Born in Alabama in 1921, Lowery's first protest was an attempt to desegregate buses in Mobile, Alabama during the 1950s. He later helped King in founding the Southern Christian Leadership Conference, which played a pivotal part in the civil rights movement. "We had been through sit-ins and kneel-ins where we had been beat up and locked up and cussed out and locked out," Lowery said in 1994. "It was a milestone, a watershed. It helped America take off the cloak of official segregation."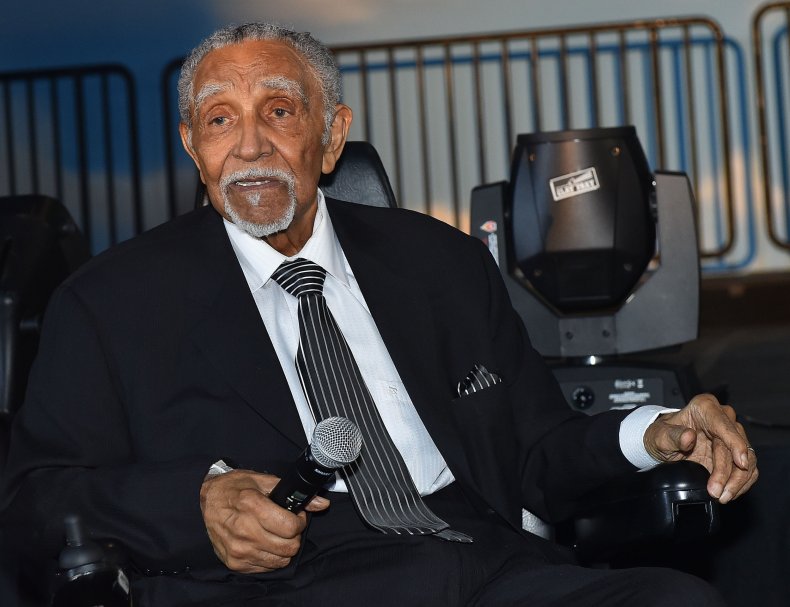 Lowery was awarded the Presidential Medal of Freedom by Barack Obama in 2009, only six months after giving the inauguration benediction for the president.
Many people praised the civil rights leader on Twitter for his years of activism. Former Democratic presidential candidate and California Senator Kamala Harris was among the mourning. "A civil rights icon left us last night," she tweeted. "Reverend Joseph Lowery dedicated his life to fighting for justice and inclusion, serving others to create a better world. Sending my condolences to the Lowery family. His legacy will continue to live on in the lives of those he touched."
King's daughter, Bernice King, was among those who wrote about the leader. "I'm grateful for a life well-lived and for its influence on mine. I'll miss you, Uncle Joe," she tweeted. The Atlanta-based King Center also shared a video of Lowery speaking at the funeral of King's wife, Coretta Scott King.
The 19th editor-at-large Errin Haines called Lowery a "good and faithful servant," and praised the leader for his work. "No one has earned their rest more," she wrote. "Atlanta has lost its lion." CNN commentator Keith Boykin also noted Lowery's passing in a tweet.
The Breakdown podcast host Shaun King wrote that Lowery's humanity was part of what made him a great civil rights leader. "It's true that we lost a legend, in Rev. Joseph Lowery, tonight. But to me, of the many things that made him so very special, what stands out was his relatability," he tweeted. "He was so down to earth, accessible, human, funny.He was also SUPER witty and sharp."
Former Georgia gubernatorial candidate Stacey Abrams wrote: "With the passing of Rev. Joseph Lowery, the world lost a spiritual leader - a sage who understood that politics did not stand separate from who we are but told the story of who we are willing to be. May God's face smile upon his newest angel, peace to his beloveds. #JosephLowery."
On Saturday morning, former Vice President Joe Biden lent words of praise for Lowery: "Last night, the great Rev. Joseph E. Lowery passed away, leaving an indelible mark on our country's history towards progress. He never once wavered in his spirit and in the resolve to end injustice — wherever he saw it. Our thoughts and prayers are with his family."
The Reverend Al Sharpton wrote on Twitter: "Dr. Joseph Lowery, the dean of the civil rights movement has passed. He was a mentor, pastor, & friend to me. The world is a better place because of him & I'm a better person because of his investment in me. May he Rest In Peace as he joins his wife & Dr. King on the other side."
Updated 11:41 AM ET