Here's What You Need to Know From Whistleblower's Complaint and Congressional Hearing
It's a big day on Capitol Hill with the release of an unclassified version of the whistleblower complaint that set the wheels into motion on this whole new chapter of impeachment.
To recap: In August, a whistleblower report claimed that President Donald Trump asked Ukrainian President Volodymyr Zelensky to investigate his potential 2020 opponent Joe Biden and that the call transcript was saved in a codeword-level system.
Per his testimony to Congress on Thursday morning, when the Acting Director of National Intelligence Joseph Maguire received the report, he first went directly to White House lawyers to advise him on what to do. He next went to the Department of Justice, headed by Attorney General Bill Barr, who was also implicated in the whistleblower's complaint, before deciding that there was executive privilege, no urgent concern, and no need to immediately disclose the letter to Congress.
This timeline will be integral to Congressional Democrats who have officially opened an impeachment inquiry on the president following the news of the president's call to Ukraine.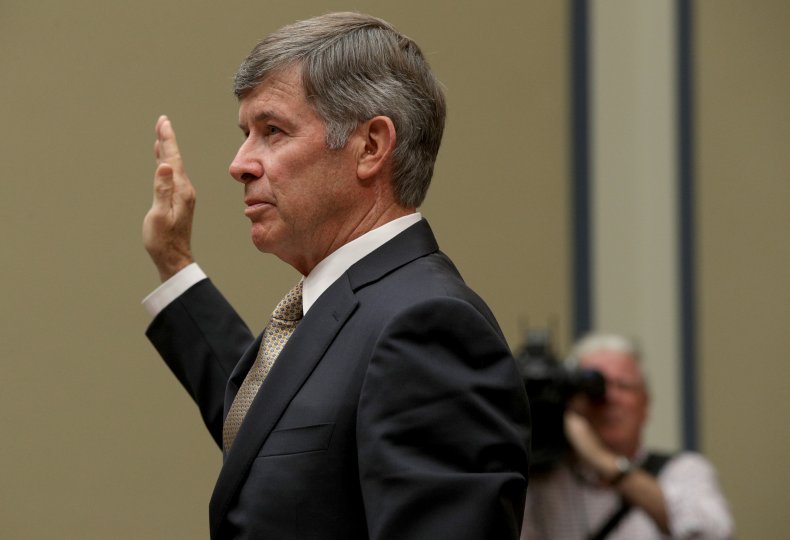 Republicans, meanwhile, have been hanging onto their typical talking points calling this investigation a "witch hunt" and a "hoax" propagated by the "fake news media" and have harped on the fact that the whistleblower did not directly witness any of the actions they reported.
While Republicans will continue to act like there's nothing to see here, it's up to Democrats to convince controversy-fatigued Americans that these allegations of Trump's wrongdoings matter and why they need to pay attention.
You can read the whistleblower's letter to Congress for yourself here, but these are the highlights:
The whistleblower based their complaint on "half a dozen U.S. officials" telling them about alleged abuses of power by President Donald Trump over the course of four months.
Despite not being a party to the Trump-Zelensky call, the whistleblower accurately described the contents of the call that was confirmed with the White House's release of notes from the call yesterday.
They claimed that "senior White House officials had intervened to 'lock down' all records of the phone calls, especially the official word-for-word transcript of the call that was produced" and that this was done at the direction of White House lawyers. Instead of it being stored in the system where call transcripts are usually held, it was instead put in a different codeword-level system for "classified information of an especially sensitive nature." Additionally, they claimed White House officials said this was "not the first time" transcripts were put in this system to protect "politically sensitive—rather than national security sensitive—information.
A day later, U.S. Special Representative for Ukraine Negotiations Kurt Volker and U.S. Ambassador to the E.U. met Zelensky in Kyiv and advised him "how to 'navigate'" POTUS' demands.
What hasn't received too much attention: The claim that White House lawyers had ordered transcripts and notes from other calls with heads of state be added to this special server.
Democrats need to ask who those calls were with and why they were treated differently.