Joseph Mifsud: Professor Who Brokered Russia Papadopoulos Meetings May be Dead, Says DNC
The professor who introduced jailed former Trump campaign aide George Papadopoulos to Russians with Kremlin contacts in 2016 is "missing and may be deceased," according to the Democratic National Committee (DNC).
Lawyers for the DNC made the claim about academic Joseph Mifsud in court documents filed Friday, reported Bloomberg, in which they said they had been unable to serve him with a complaint as part of their lawsuit against Russia, the Trump campaign and WikiLeaks for allegedly interfering in the 2016 presidential election.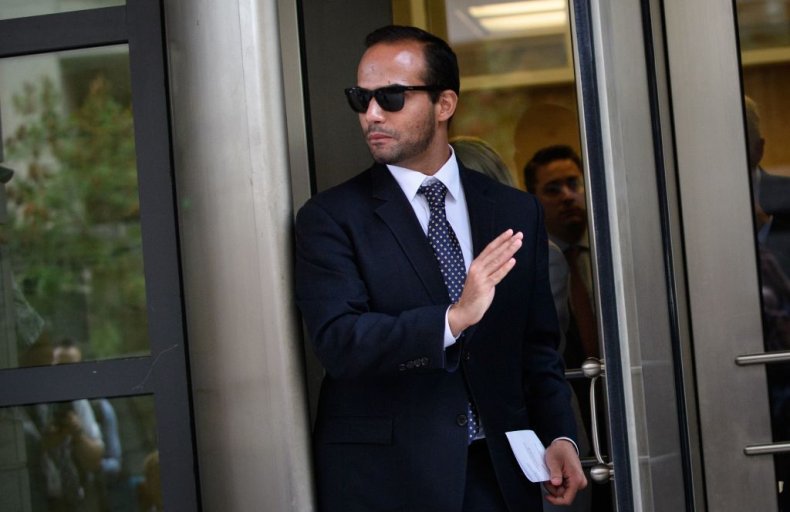 They did not elaborate on the claim.
In a statement to The Hill Friday, a DNC spokeswoman confirmed the committee's suspicion about Mifsud.
"The DNC's counsel has attempted to serve Mifsud for months and has been unable to locate or contact him. In addition, public reports have said he has disappeared and hasn't been seen for months," said spokeswoman Adrienne Watson.
The committee indicated it had hired an investigator to locate Mifsud, but the investigator had been unsuccessful and had been told Mifsud may be deceased.
Papadopulos, who worked as a foreign policy advisor for the Trump campaign, was jailed Friday for 14 days for lying to investigators probing allegations of collusion between Russia and Trump campaign officials.
In March 2016, Papadopoulos had met with Mifsud, a Maltese professor based in London. The academic told Papadopoulos that Russia had "dirt" on Democratic presidential nominee Hillary Clinton and arranged meetings between the campaign aide and two Russians with Kremlin contacts.
At a meeting with Trump and top campaign officials, Papadopoulos offered to broker a meeting between the GOP presidential candidate and Russian President Vladimir Putin, and claims Trump "nodded" in agreement.
Mifsud's Ukrainian fiancée told Buzzfeed News in March that she had last seen him in fall last year while pregnant with his child and had been unable to contact him since. She has since given birth to a girl. According to the outlet, Italian prosecutors seeking to summon Mifsud to court to answer financial fraud charges have been unsuccessful in locating him.
Mifsud's biography has been removed from universities in Scotland and Italy where he taught.