Josh Duggar Convicted in Child Pornography Case, Faces 20 Years in Prison
Former reality TV star Josh Duggar was convicted Thursday of downloading and possessing child pornography by a jury in Fayetteville, Arkansas. He was immediately taken into custody after the verdict was announced.
The 33-year-old could now face up to 20 years in prison and up to $250,000 for each count, one for receiving and one for possessing child pornography. U.S. District Judge Timothy Brooks said that Duggar will be sentenced in about four months, Fayetteville TV station KNWA reported.
Jurors deliberated for about six hours total on Duggar's case before delivering the guilty verdict. His attorneys are planning the appeal the decision, KFSM-TV reported.
Duggar and his extensive family were formerly featured in the TLC series 19 Kids and Counting, but the show was canceled after it was alleged that he had molested four of his sisters and a babysitter. Duggar confessed to the abuse and apologized, according to his parents, and later apologized again for cheating on his wife and his addiction to pornography, describing himself as the "the biggest hypocrite ever."
The family announced in a statement on its website shortly after his apology in 2015 that he had checked into a rehabilitation facility, but did not specify where and how he was being treated. They said that his actions "brought great insult to the values and faith we hold dear," and that they were embarking on "a long journey toward wholeness and recovery."
"We pray that in this he comes to complete repentance and sincere change," the statement said.
Though authorities initiated an investigation into the reported abuse against his siblings in 2006, they ultimately decided that the statute of limitations prevented any charges from being filed.
The investigation into Duggar began after a Little Rock detective discovered child porn files were being shared on a computer that was linked back to Duggar, according to federal authorities.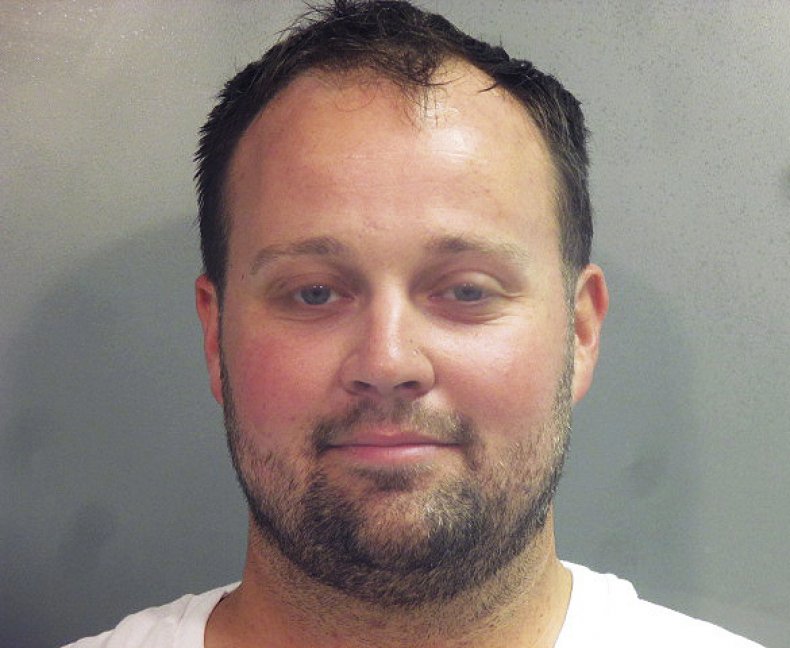 The judge in the child porn case ruled that jurors could hear testimony about how in 2003, Duggar admitted to molesting four girls. A family friend testified that Duggar told her about the abuse.
A federal agent testified in May that images depicting the sexual abuse of children, including toddlers, were downloaded in 2019 onto a computer at a car dealership Duggar owned.
Duggar's attorney argued that someone else downloaded or uploaded the images onto Duggar's computer. But the jury wasn't swayed.
Duggar's father Jim Bob Duggar, who also starred on the reality show, is running in a special election for a vacant state Senate seat in northwestern Arkansas. He previously served in the Arkansas House.
The Associated Press contributed to this report.