Attorneys for Josh Duggar filed motions Friday asking for child pornography charges against the former reality television star to be dismissed, the Associated Press reported.
The documents also ask for the suppression of certain evidence in Duggar's case, including all statements he gave to investigators, whom the attorneys claim didn't allow him to have a lawyer present when he was questioned.
The motions say that investigators took away Duggar's cellphone before he could call his lawyer to attend the questioning. The two U.S. Department of Homeland Security acting secretaries also weren't properly appointed to the case, the documents say.
The motions also allege that prosecutors did not retain certain evidence in Duggar's case that could have potentially proved his innocence. This includes searches conducted by investigators of electronic devices owned by several people who had access to Duggar's used car lot in Springdale, Arkansas, as well as its wireless internet.
One of the motions filed Friday claims that one of these individuals told investigators in an interview that he worked at the car lot and had viewed adult pornography on his phone using the lot's internet, the Northwest Arkansas Democrat-Gazette reported. The government said that it hadn't found any indication of criminal activity on that witness' phone or on the phones of the two other individuals probed by investigators, the motion said.
However, the motion claims that officials did not preserve evidence from those investigations. Lawyers for Duggar claim that there could have been evidence in the individuals' search histories relating to Duggar's case or the "dark web."
Duggar, 33, is scheduled to go on trial on November 30, facing two counts of receiving and possessing child pornography, the Democrat-Gazette reported. If he is convicted, Duggar could spend up to 20 years in jail and be fined up to $250,000 for each count.
For more reporting from the Associated Press, see below.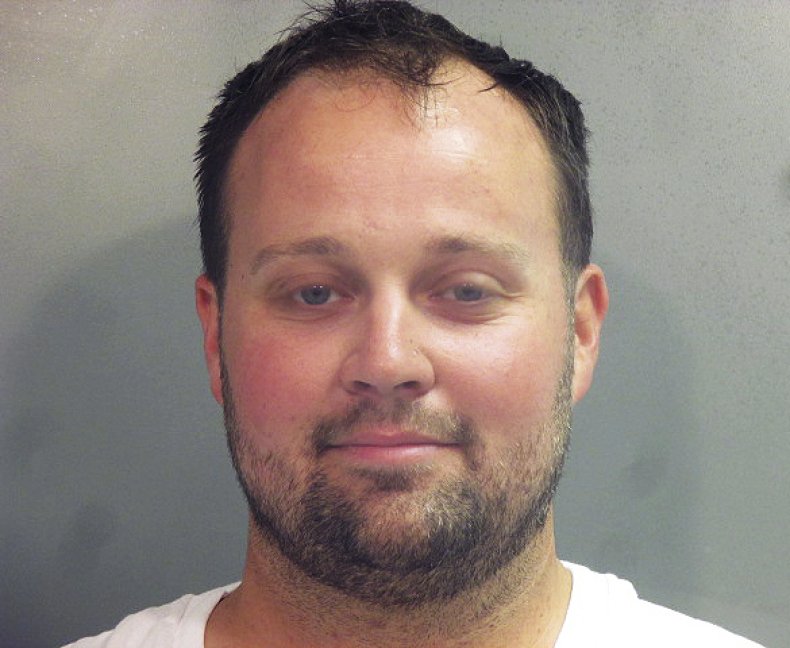 Duggar, who appeared in TLC's "19 Kids and Counting," was indicted in April on two counts of downloading and possessing child pornography, some of which prosecutors said depicted the sexual abuse of toddlers.
He pleaded not guilty.
Duggar has been confined to the home of family friends who agreed to be his custodian during his release, and he is prohibited from using any Internet-accessible devices as he awaits trial.
"19 Kids and Counting" was canceled following revelations that Duggar had molested four of his sisters and a babysitter. Duggar's parents said he confessed to the fondling and apologized.
Duggar previously apologized for a pornography addiction and cheating on his wife.