Josh Gordon Is a Calculated Gamble for the Patriots, Here's Why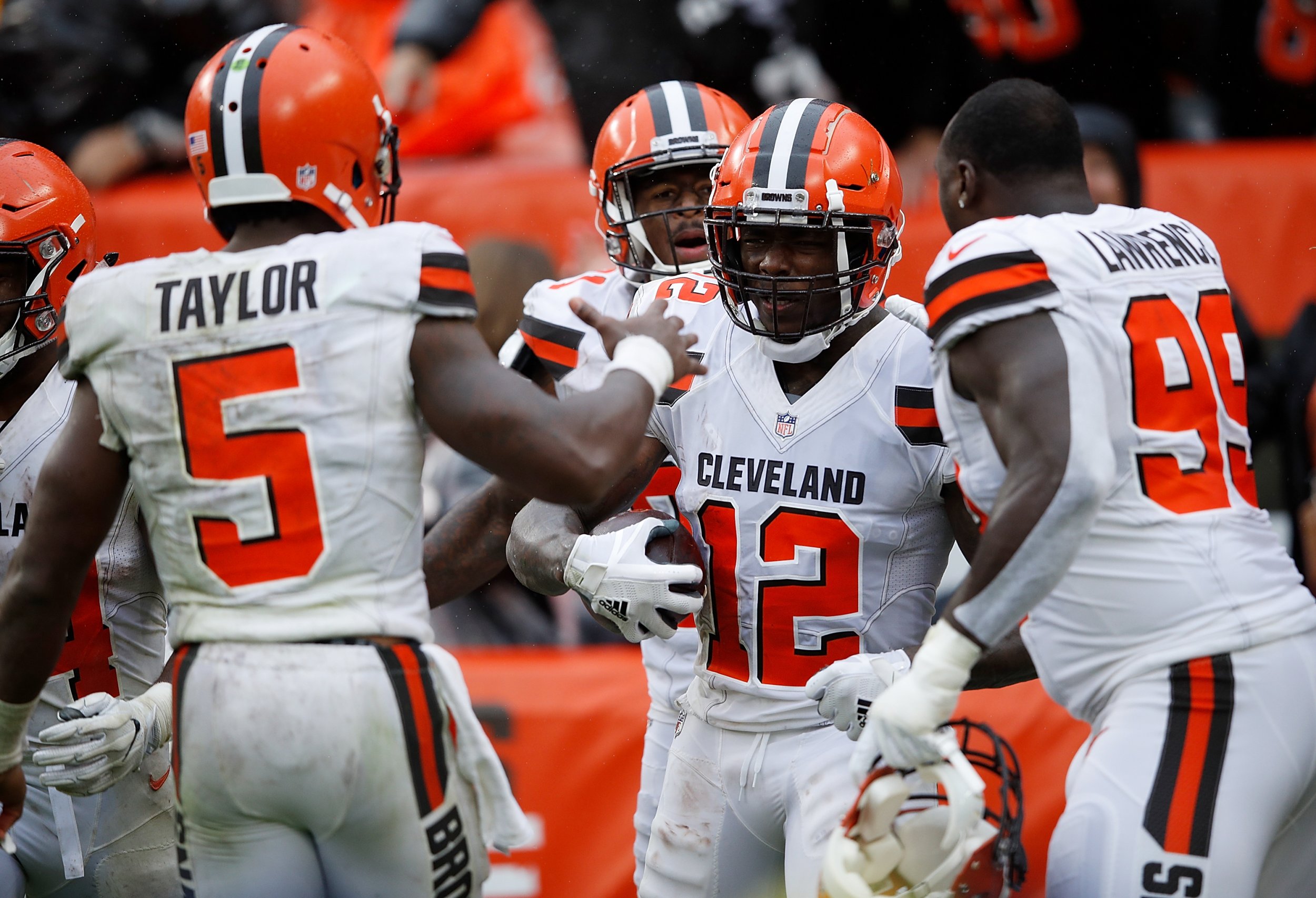 The New England Patriots' surprised the NFL world on Monday by trading for Josh Gordon, less than a day after the Cleveland Browns made clear they wanted to get rid of the wide receiver.
The Browns received a fifth-round pick for Gordon and could have to send a late-round pick to New England if he isn't active for 10 games. Over the weekend, Cleveland indicated Gordon would be released on Monday but with a number of teams interested in signing the wide receiver, the Patriots were merely seen as a remote possibility.
New England's chances of landing Gordon appeared particularly slim as Cleveland looked intent to send the Texas native to a NFC team, prompting Mark Kessler of the Around the NFL Podcast to make a rather outlandish claim.
However, while Cleveland spoke with Dallas, San Francisco and Washington among other teams, New England won the race to the 27-year-old.
So, what exactly does the trade mean for Gordon and the Patriots?
Have the Patriots taken a gamble on Gordon?
Yes. During his college days at Baylor, Gordon was suspended for failing a drug test and then transferred to Utah, where he never played. In 2014, he was banned for 10 games for violating the NFL's substance-abuse policy and didn't play a single game in the following season.
In 2016, he entered a rehab facility just before the beginning of the season and eventually only made his return to the Browns in December last year. It is no wonder Cleveland lost patience with him.
Why would New England sign a misfit?
The so-called "Patriot Way" has assumed an aura of its own under Bill Belichick. In New England, players either adhere to the franchise's strict code or they are welcome to find themselves a new employer.
While that doesn't make Gordon any less of a gamble, it also makes him a calculated risk. The Patriots are in a win-win scenario. Joining one of the greatest dynasties in the modern NFL is a unique opportunity, even more so for an outcast like Gordon, which means the Patriots hold all the cards.
Do the Patriots need Gordon?
Having lost Brandin Cooks, Dion Lewis and Danny Amendola in the offseason, the Patriots' receiving corps are light. In the 31-20 loss against Jacksonville on Sunday, wide receivers totaled just 104 combined yards and running back James White was the main receiver, catching seven passes for 73 yards.
Chris Hogan, Phillip Dorsett and Cordarrelle Patterson are the only options available to Tom Brady, which also allows defenses to lock down Rob Gronkowski. Gordon could prove very useful for the Patriots.
Have the Patriots taken similar risks before?
Yes—and in more occasions than Belichick's detractors might want to remember. Look at Randy Moss, for example. A career which looked to have stalled in Oakland was revived in New England, where he arrived in 2007, recording 95 passes for 1,493 yards and 23 touchdowns and was named All-Pro.
Moss received for over 1,000 yards in both of the next two seasons before moving to Minnesota.
Corey Dillon is another perfect example of Belichick's nous for signing top talent that few other NFL teams would touch with a barge pole. When the Patriots signed him in 2004, Dillon was already on the wrong side of 30 and had rushed for just 541 yards in the previous season.
In Foxborough, however, he exploded for 1,635 yards in his first season, which ended with the Patriots winning Super Bowl XXXIX.
Chris Hogan, meanwhile, has become a cornerstone of the Patriots' offense since swapping Buffalo for New England in 2016 after the Bills turned down his offer sheet.
Is this Gordon's last-chance saloon?
Absolutely. His less than illustrious track record means that one more transgression would probably spell the end for him in the NFL. Conversely, however, Belichick has shown in the past he can get troublesome players to toe the line, particularly if they're talented enough to make an impact on the field.
Gordon has played a combined 11 games in the last four seasons and Week 1 of the current campaign, yet he has just signed for a team that has won the Super Bowl twice in the last four years.
"I hate to make projections and expectations," Tom Brady said when asked about Gordon.
Hopefully he can work hard, put the team first and end up helping us in any role he can find for himself on the team."
The message could have not been clearer.