Will Josh Gordon Return to the NFL? Patriots Could Welcome WR Back after Drug Suspension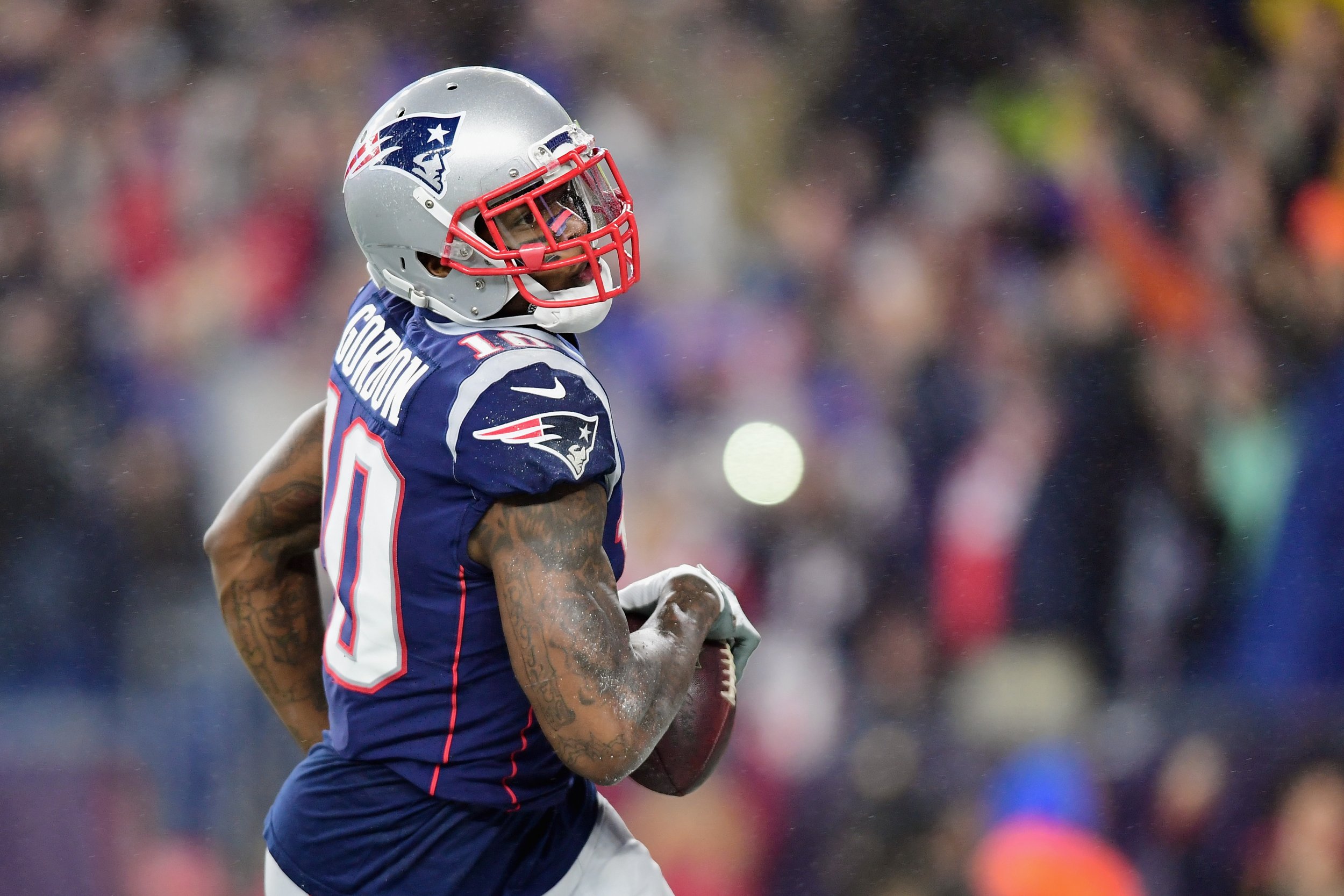 The New England Patriots could reportedly give Josh Gordon a second chance and bring the wide receiver back into the organization next season.
The wide receiver was suspended indefinitely last month for violating the terms of his reinstatement under the substance abuse policy, before indicating he was stepping away from the game for a while.
The suspension marked the fifth time the former Baylor student had been suspended by the NFL for violating its drug policy, but the Patriots have not ruled out the possibility of welcoming the former Baylor student back into the organization.
According to New England Sports Network, the five-time Super Bowl champions are paying for Gordon's rehab in an inpatient facility in Gainesville, Florida.
The receiver has reportedly been granted permission to use a gym in the area to keep himself fit and is being helped in his rehab treatment by the NFL and the NFL Players' Association.
The Patriots, however, have declined to publicly comment on the report.
In 2014, Gordon was banned for 10 games for violating the league's substance abuse policy and did not play a single game in the following campaign.
He was eventually reinstated by the NFL in July 2016 but two months later he left the Cleveland Browns to enter a rehab facility, before being reinstated yet again in November 2017.
The Texas native made his NFL return in the same month and played the last five games of the season for the Browns, before lining up for Cleveland on the opening week of the 2018 season.
The Patriots then sparked a major surprise by trading for the wide receiver and sending a fifth-round pick to Cleveland in exchange.
Since arriving in New England, Gordon looked to have turned his career around, catching 40 passes for 720 yards and three touchdowns in 11 games with the Patriots.
Gordon's absence was expected to deal a blow to New England's already depleted receiving corps but the Patriots clinched a 10th consecutive AFC East title and have since reached a third consecutive Super Bowl.
Last week, after the Patriots became the first team in five seasons to win the AFC Championship Game on the road, Gordon took to Instagram to congratulate his teammates.
"To the most passionate, dedicated, honorable, & hardest working group of men I've ever met," Gordon wrote as a caption on a picture of the Patriots, in what was his first post since his suspension.
"The integrity, love, and passion you guys share for the game will echo throughout your legacy."
According to NESN, the 27-year-old will receive a ring if the Patriots beat the Los Angeles Rams in Super Bowl LIII in Atlanta on Sunday.