Josh Hawley Criticizes 'Troubling' DHS Report on 'Heightened' Domestic Terror Threat
Republican Senator Josh Hawley hit out at the Department of Homeland Security (DHS) on Wednesday after it said the U.S. faced a "heightened threat environment" from domestic extremists in the wake of President Joe Biden's inauguration last week.
The Missouri Republican told Fox News that the DHS under Biden already had "a lot of questions to answer," as he questioned whether its bulletin warned of growing domestic extremism in an attempt to gain further power.
Hawley also urged fellow lawmakers to perform their "oversight role" and scrutinize the DHS's heightened terror threat alert, which was released on Wednesday morning and quickly met with scrutiny from former officials.
Speaking on Fox News' The Ingraham Angle last night, Hawley said: "If they have specific, credible, actionable intelligence, then they should act on it. But if this is just some attempt to amass power, and to go after the civil liberties of law-abiding Americans, we're going to have a big, big problem.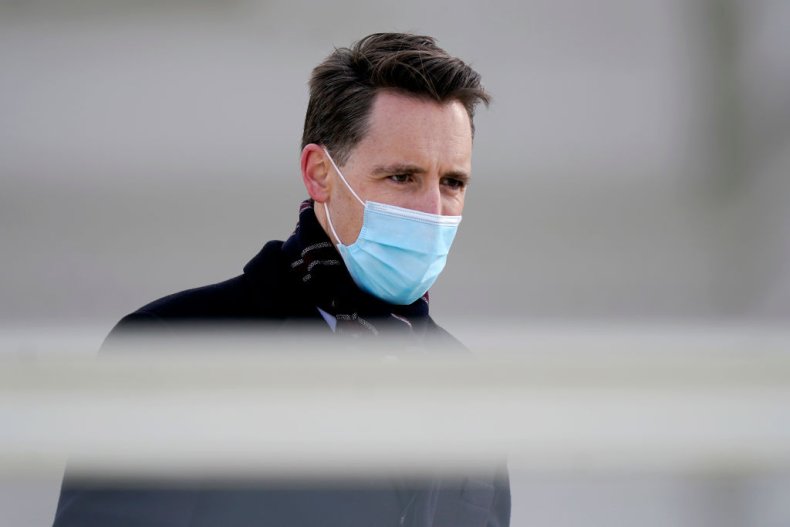 "I think the DHS under Biden already has a lot of questions to answer. Congress needs to perform its oversight role here, because this is very, very troubling."
Newsweek has contacted the DHS for comment. This article will be updated with any response.
In its heightened threat bulletin, the department claimed that "ideologically-motivated violent extremists" who objected to the presidential transition could "continue to mobilize, to incite, or commit violence" following President Biden's inauguration.
"DHS encourages state, local, tribal, and territorial homeland security partners to continue prioritizing physical security measures, particularly around government facilities, to protect people and critical infrastructure," officials wrote.
The bulletin specifically raised concerns about "domestic violent extremists" involved in attacks such as the 2019 El Paso shooting that killed 23 people in Texas. "DHS remains concerned that Homegrown Violent Extremists [HVEs] inspired by foreign terrorist groups, who committed three attacks targeting government officials in 2020, remain a threat," the department added.
Several former federal officials were critical of the report, with one former member of federal law enforcement telling Newsweek on Wednesday that the bulletin was "pretty much worthless" as it contained "no specifics and nothing actionable."
"At the very least they could have said if you are receiving info on the tip line on vets or law enforcement who are sympathetic, call here," the former official later said. "In the Beltway who is keeping track of all these tips?"
They later added: "If this was an Islamic threat they'd be all over this. This indicates to me they have not changed how they are going to confront this threat."