California Couple Arrested for Allegedly Forcing Children to Live in Plywood Box in Desert, While Their 30 Cats Lived in Trailer
A Joshua Tree, California, couple have been arrested after their three children were found living in a plywood box for four years.
On Wednesday, Mona Kirk, 51, and Daniel Panico, 73, were booked into Morongo Basin jail on suspicion of willful cruelty to a child after San Bernardino County sheriff deputies found the children, aged 11, 13 and 14, living in a large box made of plywood on their property, according to a statement from the sheriff's department. The couple are being held in lieu of a $100,000 bail.
The children were found hungry and living among garbage, debris and human feces at the makeshift property, which had no electricity or running water. A trailer was also found near the box containing around 30 to 40 freely roaming cats.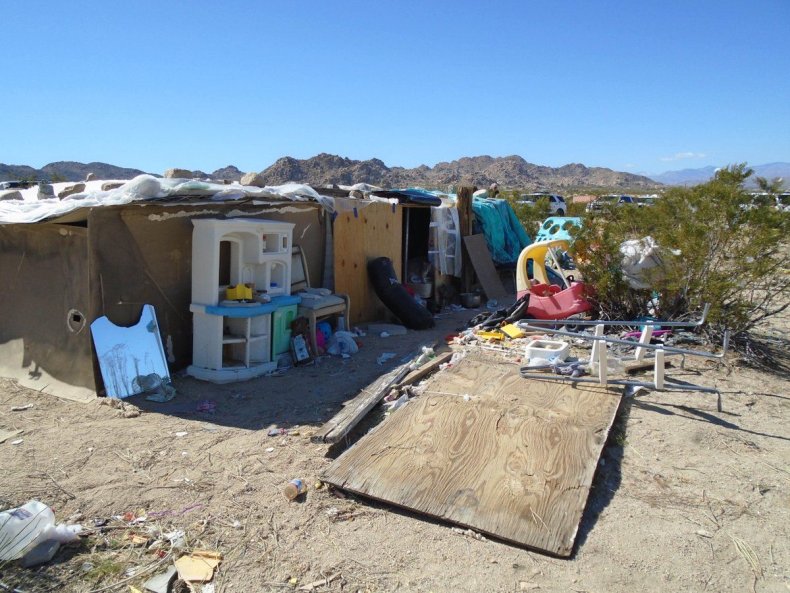 The children told authorities they had been living in the box for four years, according to the statement. Upon discovering them, authorities called Children and Family Services, who immediately drove them to the hospital for treatment. Authorities measured the plywood house at approximately 20 feet long by four feet high and 10 feet wide. It appeared to have a plastic tarp draped over it to form a roof.
Morongo Basin Station Captain Trevis Newport told local press that the children were not being held captive and distinguished this incident from that of the Turpin children in Perris, California.
"They're homeless," Newport said, as reported by the Los Angeles Times. "It's a shelter, the shape of a box."
"This time of year, it's very cold at night," said Cindy Bachman, a spokeswoman for the sheriff's department.
She added: "When that wind blows, it is freezing.… These kids are living in a shelter made of wood and tarp and it's 20 to 30 degrees at night."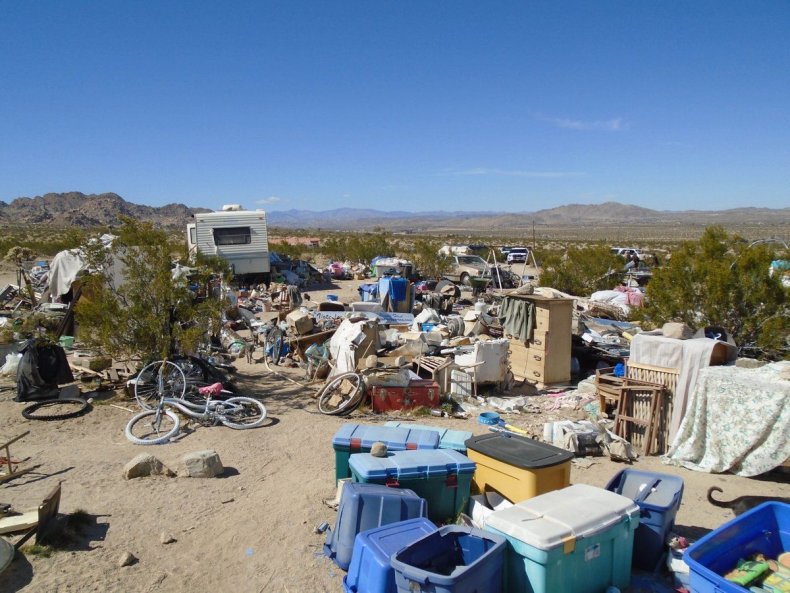 Mike Reynolds, a neighbor, told CBS Los Angeles that he had never been to the house despite knowing the family for the past few years.
"His family, they lived not too far from here and they lost their house. So he bought that lot and bought that trailers and moved up. There were living there, and his goal was to build his dream house," Reynolds said.
He added: "We're in the desert. People come up here to get away from it all. People come up here to live off of the grid."