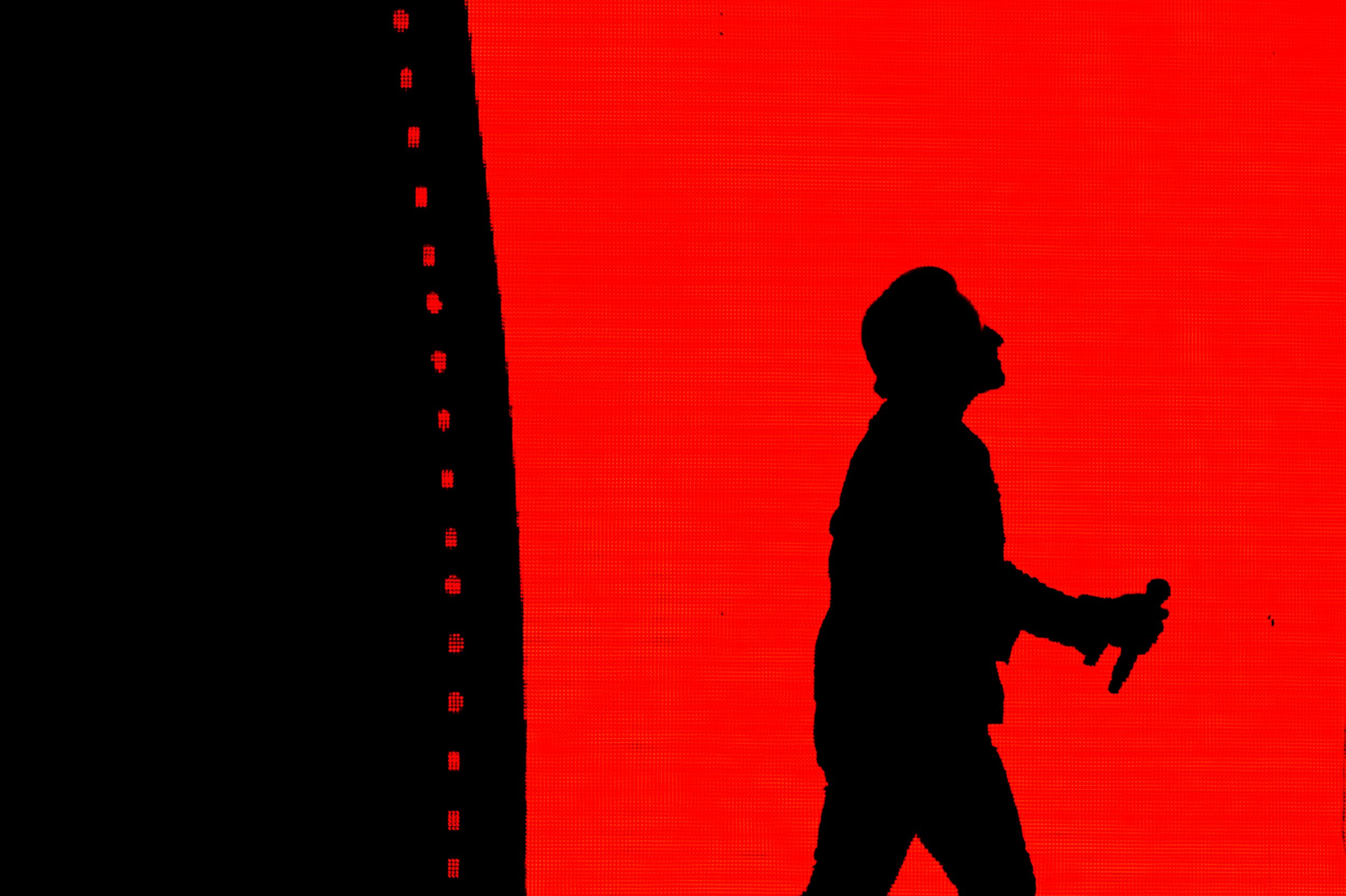 I'm sitting in a Manhattan wine bar, picking at a salad while Toad the Wet Sprocket blasts through its Clinton-era glory days. "We're gonna go back to 1997," Glen Phillips, the group's amiable frontman, declares. The crowd very politely roars as the band performs songs like "Desire" and other deep cuts from its 1997 album Coil. It's the Coil 20th anniversary tour. The audience is thrilled, seated and middle-aged—though not too timid to holler along with tasteful grunge-era classics like 1991's "Walk on the Ocean."
I like Toad the Wet Sprocket, but I've never heard Coil. Many people haven't. The final release from the alt-rock band's '90's heyday, Coil arrived in spring 1997 to a lukewarm reception. It became a fan favorite but failed to reach any major sales benchmarks. A year later, the band—best known for indelible early '90's hits like "Ocean" and "All I Want"—split up. If Coil has amassed some cumulative cultural significance in the decades since it was released, I couldn't tell you.
But the album turned 20 this past May, and so, a couple months later, the band hit the road to commemorate the milestone. A year prior, Toad was touring behind the 25th anniversary of 1991's very good, platinum-selling fear, playing that career-making album in its entirety. "It's strange," frontman Phillips, now 46, tells me, "because when you start this, rock 'n' roll is the territory of the young. It's bizarre to find ourselves at this point—20, 25 years later—with some of these records."
Toad isn't alone on the nostalgia circuit: '90s rock brethren Everclear is spending the summer of 2017 touring in honor of 1997's So Much for the Afterglow, while Third Eye Blind has been performing its hit-studded 1997 debut front-to-back. (Yes, that's the one with "Semi-Charmed Life.") More surreally, the biggest rock tour of the season is in support of an album that was released in 1987: U2's worldwide tour marking 30 years since The Joshua Tree.
You can't throw a lighter these days without hitting some veteran band's album anniversary tour. When the 20th anniversary of your wedding rolls around, maybe you'll celebrate with a trip to Europe. But when the 20th anniversary of your band's seminal 1997 album arrives, you hit up auditoriums in the Midwest and play that sucker start-to-finish. Once the terrain of the grizzled legacy act—Roger Waters performing The Wall, for example—this touring approach has trickled down to the indie generation. The Canadian duo Tegan and Sara, for instance, is preparing to tour behind the 10th anniversary of their beloved 2007 album The Con. (The fall tour will feature "acoustic and intimate arrangements" of every song from the record.) Interpol is on the road to celebrate 15 years since its 2002 debut Turn On the Bright Lights. Just as I was writing this paragraph, a press release arrived announcing a Swervedriver tour in which the band will perform two '90s albums, Raise and Mezcal Head, in their entirety.
"It's become this thing where... that's what you do now," Everclear frontman Art Alexakis says of album-flashback tours. "People expect it." In 2015, Alexakis journeyed to the center of the '90s to perform Everclear's 1995 breakthrough Sparkle and Fade. During that tour, fans would approach him and say, "You're gonna do this from So Much for the Afterglow, right?" "I'm like, 'Well, it sold almost three times as many records, so yeah!'" Alexakis laughs. "If people want it, I'll do it."
Now, it seems, Alexakis has entered a mid-'90s time warp: He relived 1995 in 2015 and now finds himself reprising 1997 in 2017. It's like the bubble-grunge version of Peggy Sue Got Married—just swap out high school for MTV's heyday. The Everclear rocker can't complain: The nostalgia peg is great for business. "There's something going on. We've sold more tickets on this tour than we have on the last two Summerlands combined," Alexakis says, referring to his band's annual Summerland tour. "We've sold twice as much merch as the last two Summerlands combined. People really connect with certain albums."
Everclear has been averaging $5.70 per attendee in merchandise sales on this tour, Alexakis says, which is unusually high. "If you're averaging at least $2 a head, you know it's a successful tour. When you're doing close to $6, you gotta go, 'What the hell is going on?' … I've talked to bands who've done the 20th anniversary thing, and they tend to do better than previous tours. But no one's done this kind of business."
Related: 'OK Computer' And Beyond: The 23 Best Albums Of 1997
Nineties nostalgia has become inescapable in 2017. Old-school icons like Coolio and Vanilla Ice are setting sail on an "I Love the '90s"–themed cruise ship. Smash Mouth's tweets seemingly go viral every other day. New movies like Landline and Sandy Wexler have retro fun with their mid-'90s settings, O.J. Simpson is back in the headlines, and Twin Peaks is enjoying a renaissance reboot. Digital media has surely contributed to this nostalgia bonanza, considering bloggers don't let any pop culture anniversary go unremarked. Even Radiohead, a band usually loath to dwell in the past, recently marked the 20th anniversary of 1997's OK Computer with a hell of a reissue package.
Stephan Jenkins, the Third Eye Blind singer, is skeptical of it all. "I'm not nostalgic!" he tells me. "I don't want to go back. I don't think there are good old days. I don't listen to old music." The rocker says he feels "ambivalent about bands going out and playing nostalgic albums." He justifies his band's own 1997 throwback tour by insisting that the album "is present and it is filled with aliveness to the people who engage it. I feed off that energy. Somebody said, 'When you play "Semi-Charmed Life," it feels like summer is about to be here and everything is going to be amazing.' I was like, 'I love this verb tense!'" For young people who attend the shows—some of whom weren't yet born in 1997—"there's no date stamp on this music."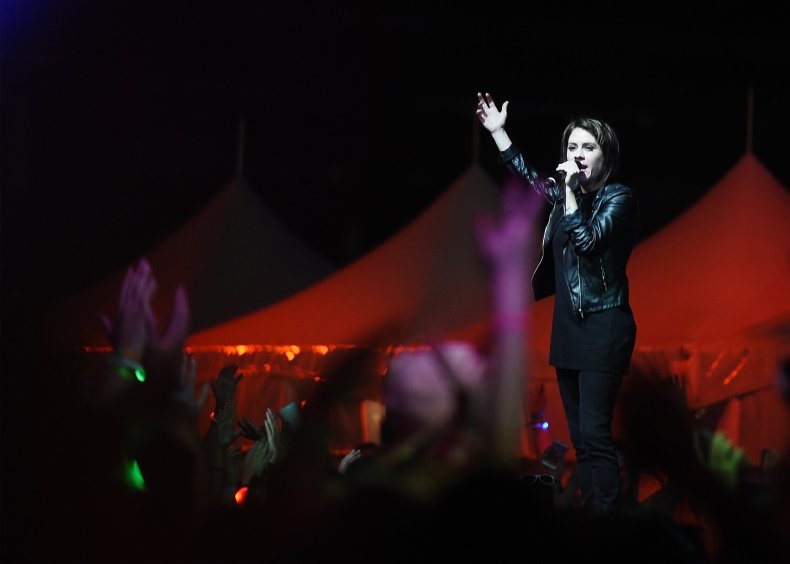 Whatever he calls this anniversary tour, the singer insists that Third Eye Blind is doing it just this one time. "I'm not totally sure if I belong in your article," Jenkins says at one point, seemingly uncomfortable being lumped in with a '90s-throwback trend. "We did that this summer. We're not doing it in the fall." Phillips, on the other hand, embraces the role Toad the Wet Sprocket plays for veteran fans. The frontman, who devotes much of his creative energy to solo albums, has described the band as being "like a comfortable old pair of pants that you can still get the top button closed on." ("The fact is, nobody's really writing about us anymore," Phillips says. "So if we go, 'Hey, here's this thing you cared about when it was out,' and it's been 25 years ... some people will come to the show.")
Maybe the passage of time is irrelevant. Sara Quin, one half of Tegan and Sara, believes technology has somehow transcended chronology.
"Music sort of exists outside of time now," Quin says via email. "A lot of our new fans are just discovering our catalog now, and yet they treat the songs from different albums as if they came into existence at the same exact moment. There's a restructuring of how music fits, and that linear history doesn't seem to matter as much."
Quin and her bandmate sister are now rehearsing songs from The Con, a turbulent, emotionally fraught album that influenced a generation of indie rockers. The "Con X: Tour" kicks off in October. "Maybe a tour is like a play," Quin says, "and refreshing and staging it every 10 years allows the music and lyrics to be influenced and placed in a new context?"
* * *
Don Wachsmith never thought he would get to see the Joshua Tree tour. He skipped U2's historic 1987 run which cemented the band's messianic ascendance. "I was a freshman in college," says Wachsmith, a music fan who lives in Los Angeles and works in radio sales, "and was pretty stubbornly a metalhead with musical blinders on." Liking U2 felt like cheating on heavy metal. He went to see Def Leppard instead. Later, he became a U2 fan.
Wachsmith will probably never have access to a time machine. But U2's ongoing tour is a sort of time machine for fans, or at least a dialogue between past and present. So he took his 16-year-old daughter to see the current Joshua Tree tour at the Rose Bowl. It was "a show I won't ever forget," he says. (His daughter spent the gig jotting down titles of songs that connected with her.)
Until semi-recently, it was uncommon for bands to perform classic albums in sequence. David Bowie did Low, and Pink Floyd played all of Dark Side of the Moon as early as 1994, but those were exceptions. Now the format is ubiquitous. At the Chicago festival Riot Fest next month, the Wu-Tang Clan will play debut Enter the Wu-Tang (36 Chambers) in full. What's more daring—and arguably more fun—is when bands attempt to play other artists' albums. In 2016, I saw Beach Slang barrel through the Replacements' Pleased to Meet Me with wild-eyed fervor. And at a recent Northside Festival showcase, hardcore rocker Tony Molina nailed Dinosaur Jr.'s You're Living All Over Me, followed by Lower Dens sparking a karaoke party by covering ABBA's Gold.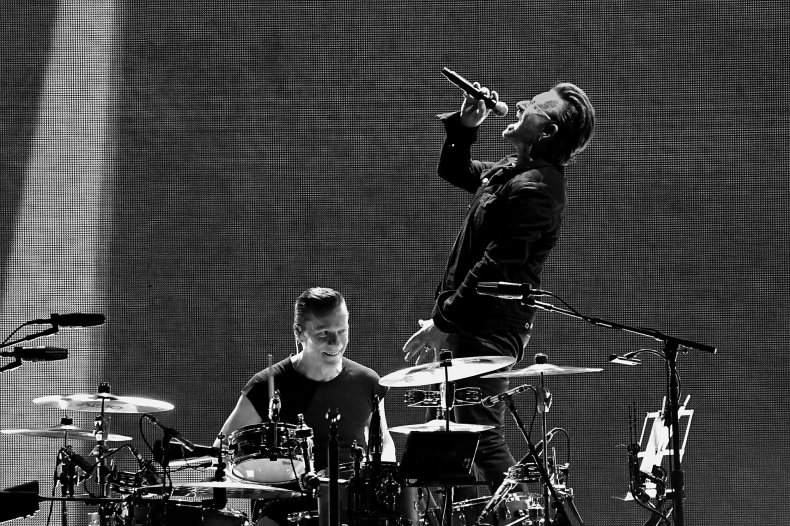 The classic-band-plays-classic-album tour format is so simple, it's remarkable U2 hasn't done it before. In a wild alternate universe, the band would lug a gigantic lemon out of the closet to mark the 20th anniversary of 1997's heady Pop. "If the Replacements did Let It Be," says Sprocket's Phillips, "I would definitely be there." If Kurt Cobain had survived into middle age, Nirvana might be wrapping up its Nevermind 25th anniversary victory lap now. Can you imagine the alternate reality where the Ramones lived long enough to tour behind the 40th anniversary of their 1976 debut? (Fine, neither can I. That doesn't sound like something the Ramones would have done.)
The most high-profile anniversary tours are lately accompanied by deluxe reissues. When Bruce Springsteen toured the world playing 1980's The River in 2016, he was celebrating not just his back catalog but the mammoth 35th-anniversary River boxed set. For veteran acts, these releases are both a gift to hardcore fans and a reliable way to squeeze money from an industry that's struggling to adapt to the streaming economy.
Nostalgia sells. But in the music industry, nostalgia can be a pejorative. The word summons visions of creative death, of washed-up stars and yesterday's hits. It's stinging. No wonder superstar bands walk a careful tightrope when revisiting classic material. Radiohead dressed up OK Computer for its big birthday, but despite rumors, the band didn't perform the album start-to-finish at Glastonbury. Bono seems to regard "nostalgic" as a dirty word. "I know from reading reviews and hearing from people we've done [the Joshua Tree tour] without being nostalgic," the frontman said in a Rolling Stone interview. "It's like the album has just come out. Nobody is talking about it as an historical thing."
The best anniversary tours transcend nostalgia and feel like a glitch in the space-time continuum. A year ago, I stood in Brooklyn's McCarren Park and watched a 73-year-old Brian Wilson perform Pet Sounds 50 years and 27 days after the landmark Beach Boys album was released. Wilson couldn't hit all the high notes, but he hit a lot of them. It was glorious. (Wilson first toured performing Pet Sounds back in 2000, long before this current trend.) Six months before that, I was putting earplugs in my ears as Dinosaur Jr. blasted through their 1985 debut in its entirety. (The show marked 30 years since that album emerged from the woods of western Massachusetts.)
The downside is that by design, an album-oriented tour punctures the spontaneity of a live show: You already know what songs are going to be played, and in what order. Tegan and Sara hope to freshen things up by performing The Con in newly stripped-down arrangements. "Oddly, the only other time we have devoted a tour to performing one album was the first tour in 2007 celebrating the release of The Con, where we played the album in reverse," Sara Quin says. "The songs still resonate deeply, although I can't help but want to tinker with some of the arrangements now. Some of them almost feel truncated, and I have the desire to complete them somehow." (Toad the Wet Sprocket, meanwhile, decided to play only half the songs on Coil, realizing fans would want to hear hits from earlier records.)
Related: Every Song On U2's 'The Joshua Tree,' Ranked From Best To Worst
For U2, the arrangements are familiar but the political context is new. Written during the height of the Reagan and Thatcher years, The Joshua Tree revealed U2's fascination with America's dark side. Songs like "Bullet the Blue Sky," with its scathing evocation of KKK imagery and greed, and "In God's Country" feel freshly relevant in Trump's America. Reviews of the current tour tend to fixate on this political resonance (some recent headlines: "How U2's The Joshua Tree Already Understood America's Turmoil 30 Years Ago"; "U2 Return to The Joshua Tree in Trump's America"; "U2 Plays The Joshua Tree: Outside, It's America"). The band has embraced this throughout the tour: emphasizing immigration themes, performing in front of Trump-related imagery and tweaking lyrics. (Bono sings a line from 1983's "Sunday Bloody Sunday" as "When fact is fiction and reality TV.")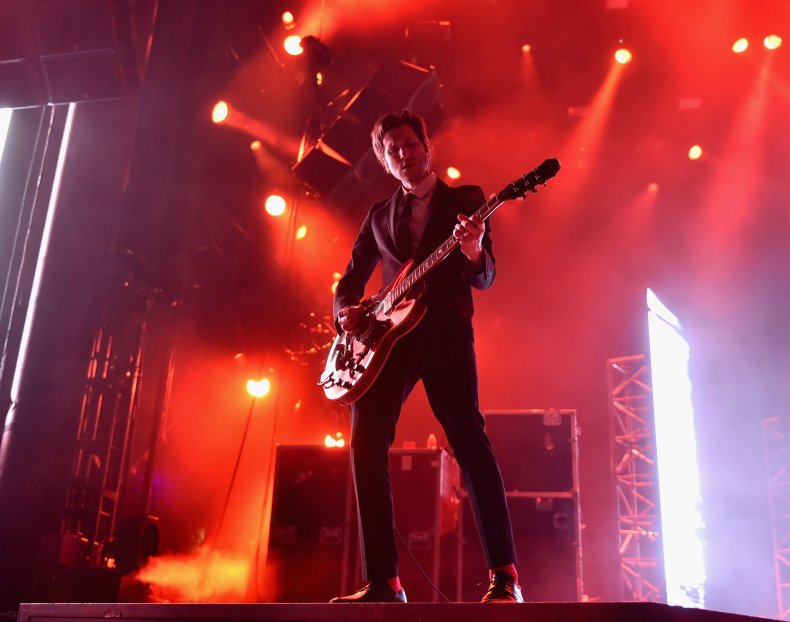 But what's political is also personal, and for listeners of a certain age, The Joshua Tree summons private memories of a bygone era. For Wachsmith, it's freshman year at Eastern Kentucky University; for New Yorker correspondent Sarah Larson, it's a childhood memory of a summer spent at arts camp in 1988. "Maybe hearing the music [in 2017], I'd tap into my youthful energy," Larson found herself imagining before a show. The Joshua Tree is just one of those albums: youthful, ubiquitous, era-defining. So is Interpol's Turn On the Bright Lights, a record that helped define the sound of post-9/11 New York rock. Now, it's a canon.
Interpol's guitarist, Daniel Kessler, finds it surreal to think of his band as a legacy act. But for fans, the memories and emotions wrapped up in Bright Lights are real. "Big things happen during times in people's lives," Kessler says. "That could be [an album] that got them through a hard time. Or they met the love of their life. Or maybe a child was born. And it's almost the soundtrack to that time."
Interpol is now writing its sixth album. But Kessler is happy to put that process on pause to perform a 15-year-old album.
"I never wanted to be a band that disowned things from our past," he says. "I was very conscientious that I wanted to be good with this forever. [And] this is gonna be out there forever."
Correction: An earlier version of this story mistakenly stated that Toad the Wet Sprocket's 1997 album Coil did not chart. In fact, the record spent 12 weeks on the Billboard Top 200​, but failed to reach the sales benchmarks of the band's previous releases.