Joshua Tree National Park Lost Out on $1 Million and Suffered Significant Damage as Result of Government Shutdown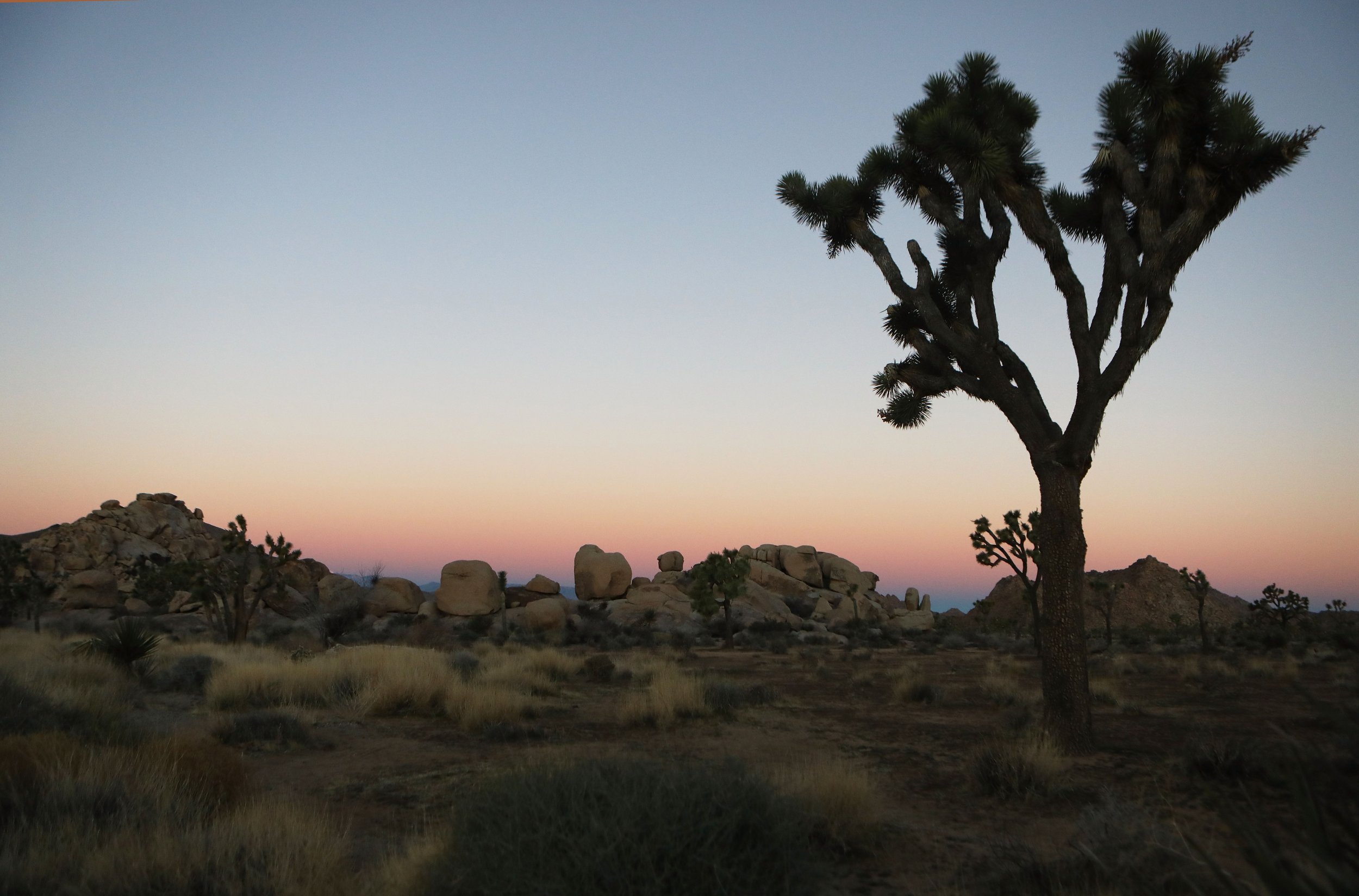 The longest government shutdown in U.S history took a serious toll on the country's national parks, which the Trump administration decided to keep open while furloughing key staff.
Officials at Joshua Tree National Park in Southern California have assessed the damage caused during the 35-day shutdown, the Palm Springs Desert Sun reported.
According to park Superintendent David Smith, several pine and juniper trees were cut down and used as firewood; one of the park's signature Joshua trees (Yucca brevifolia) was knocked down by a driver; 120 illegal campsites were set up—many with potentially dangerous fires—and 24 miles of vehicle tracks appeared in wilderness areas where driving is prohibited.
This list is likely preliminary, given that officials were still collecting evidence for a report that will be sent to the U.S. Department of Interior in the coming weeks.
Furthermore, Smith estimated that the park lost out on about $1 million in visitor entry fees during the shutdown, which occurred over a traditionally busy time for the park. This lost income could have significant implications for park improvement plans.
"I would ask the community's patience as we re-evaluate the situation, as we re-evaluate what we can actually get done this year," Smith said in a speech on Tuesday, the Desert Sun reported. "We may not be able to do the wildlife studies that we wanted to get done. We may not be able to get road projects that we really wanted to get done this year, but we're going to try our darndest."
The superintendent went on to praise the volunteers and Joshua Tree staff who worked with no promise of pay during the shutdown to maintain the park and keep visitors safe.
"No one likes a government shutdown. We realize it's an inefficient way to run our nation's crown jewels, like Joshua Tree," Smith said. "But members of this community stepped up in ways that I could have not possibly imagined."
Jonathan Jarvis, former director of the National Park Service and current executive director at the University of California, Berkeley's Institute for Parks, People and Biodiversity, said that the shutdown had a number of impacts on U.S. national parks.
Writing for The Guardian in January, in the midst of the shutdown, he said: "Human waste has overwhelmed toilets in Joshua Tree and Point Reyes and has proliferated along trails, rivers and streams, potentially impacting water quality and certainly the visitor experience."
Furthermore, "trash is already accumulating in parks such as Yosemite, and will attract wildlife," he wrote. "This could result in tragic human/bear encounters, or habituate bears to human food, meaning the animals will have to be relocated or euthanized in the future."
Aside from these issues, he noted that the shutdown disrupted scientific research and the efforts of those trying to control invasive species.