Joshua Trees Cut Down as National Park Stays Open During Government Shutdown
Protected trees in Joshua Tree National Park have been cut down while the conservation area continues to operate with limited staff.during the government shutdown.
Joshua Tree Superintendent David Smith told National Parks Traveler that visitors had cut down trees to make new roads.
The damage drew more attention after Climate Central reporter John Upton tweeted an image of a fallen Joshua tree, followed by news reports about the park's struggles as it tried to stay open during the government shutdown, which is now in its 21st day.
On Tuesday, the national park announced it would be closing.
"While the vast majority of those who visit Joshua Tree National Park do so in a responsible manner, there have been incidents of new roads being created by motorists and the destruction of Joshua trees in recent days that have precipitated the closure," the park said in a statement.
On Wednesday, the park reveresed its previous declaration, announcing that "by immediately utilizing revenue generated by recreation fees, National Park Service officials have been able to avert a temporary closure of Joshua Tree National Park that had been previously scheduled for January 10."
The Wednesday statement also said that some areas that had previously been closed because of overflowing trash and toilets would be reopened.
The Washington Post reported that on Saturday Acting Interior Department Secretary David Bernhardt signed a memorandum allowing parks to use entrance fees "to provide basic visitor services in a manner that maintains restrooms and sanitation, trash collection, road maintenance, campground operations, law enforcement and emergency operations, and staffing entrance gates as necessary to provide critical safety information."
Questions have been raised as to why the government had instructed national parks to remain open during the shutdown, given the potential for ecological damage.
During other government shutdowns, including in 2013, national parks were off-limits.
In a column for The Guardian, former National Parks Service Director Jonathan Jarvis compared leaving the parks open during the shutdown to allowing people into Smithsonian museums without any staff present.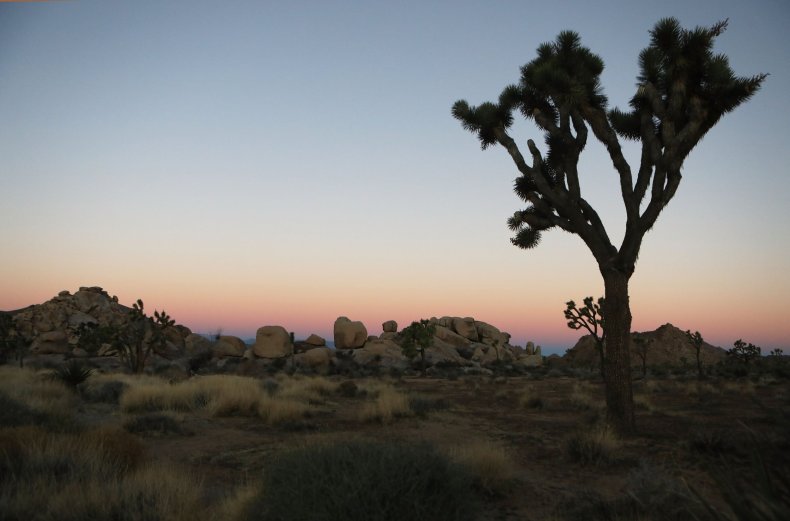 Volunteers have been removing trash and cleaning bathrooms in parks across the country in an effort to maintain the nature areas.
The Post spoke with a local resident who has been going to Joshua Tree during the shutdown to help clean bathrooms, pick up trash and "kindly persuade people to not destroy the park."
Rand Abbott, a paraplegic veteran, said that despite the public attention now focused on the abuse of natural resources, plenty of visitors broke rules before the shutdown. Abbot noted that Christmas and New Year's brought an influx of visitors.
He also expressed hope that the attention generated by recent destruction in the park could help conservation efforts.
"If they truly realize that there is no Plan B for our national parks, then maybe they will start taking care of Plan A."