Josi Maria, Anorexic Instagram Influencer, Dies in Friend's Arms, Aged 24
Josi Maria, a German Instagram influencer, who openly discussed her battle with anorexia over the internet, passed away earlier this month after reportedly developed circulatory problems on the flight to Gran Canaria, one of the Canary Islands. She was 24.
Maria's parents posted on Instagram about their daughter's passing.
"My heart aches endlessly. The day before I held you, dear Josi, in my arms, we went shopping and you are looking forward to Christmas and your vacation," Maria's mother recently commented on her last post.
Maria's mother then noted her daughter died in her friend's arms as she fell asleep and didn't wake up.
"The following night you fell asleep peacefully in your girlfriend's arms on Gran Canaria. Your little heart just stopped beating," said her mother.
At the time of the announcement of her death, Maria had about 138,000 followers on Instagram.
Maria was traveling with her friend and fellow German Influencer, Vanja Resova, according to DE24 News.
In an interview with German tabloid newspaper Bild, Resova said she became friends with Maria over the internet and the two planned a vacation to Gran Canaria during Germany's coronavirus lockdown.
"We spontaneously agreed to travel, we were in Miami together last year and this year," said Resova. "During lockdown, we booked a one-way ticket to Gran Canaria at the end of November to see the island."
Resova then noted Maria only had two coffees leading up to their flight, but otherwise "hadn't eaten for two days." Resova claimed she attempted to encourage Maria to eat once they arrive at their destination, but she chose to lie down instead.
"Josi asked if I could give her a brief hug and lie down with her for a moment. I then did that in the hope that she would eat something. I fell asleep shortly after her," Resova told Bild.
"When I woke up shortly after midnight, I noticed that she was no longer breathing," Resova continued. "I tried to wake her up. When it didn't work out, I went down to reception to get help."
Resova later honored Maria with an Instagram post Thursday.
"Josi was an angel on earth. She has motivated many of you every day to see the positive in everything and to stay strong," Resova wrote in the caption of her post featuring a photo series of Maria.
"Your message that we should never forget: It is important that you stand by yourself and say yes, I need help," Resova continued. "Accepting help is a sign of strength... Together for mental health."
Newsweek reached out to Resova, but didn't hear back in time for publication.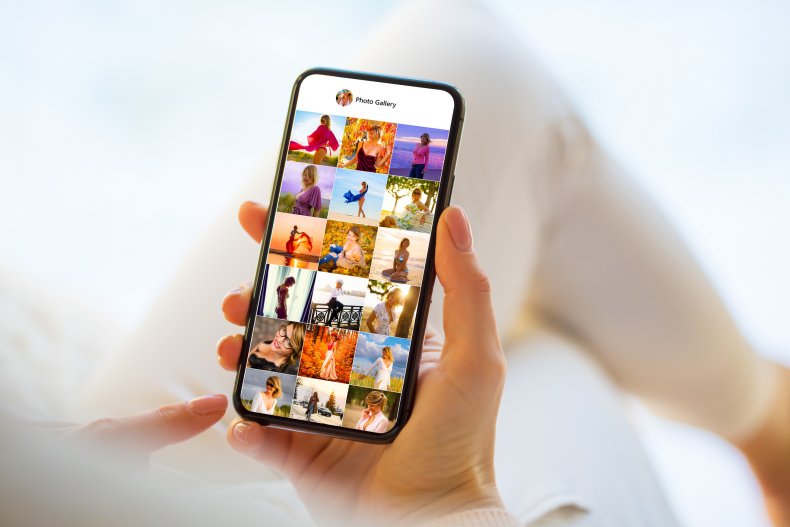 Maria's death came only weeks after she posted about an interview she did with YouTuber Leeroy Matata. In the caption of the post, she wrote: "I don't want to be one in ten who died from anorexia."
"Anorexia is not a matter of weight, but of the head! That it is not always just the will to be thin, but that there is much more to it: performance, confirmation and control," Maria's caption continued. "It is an uphill battle to go against it, to gain weight, to find joy in life again."
Maria then noted she has been struggling with anorexia since childhood, but it played a particularly hard toll on her over the past two years.
"It can't go on like this," said Maria. "I'll find the way to my positivity again."
On August 5, Maria posted that she would stop writing about calories and food intake on Instagram to focus on her overall health after a difficult trip to the gym when her circulation concerned her.
"For me it's a sign, a final sign," Maria wrote in the photo's caption. "I need to distract myself to get healthy... I really need to think about my health right now. Last chance. And if this last attempt to do it alone fails, I will go to a clinic."