Joss and Roseanne: The Early Career of Joss Whedon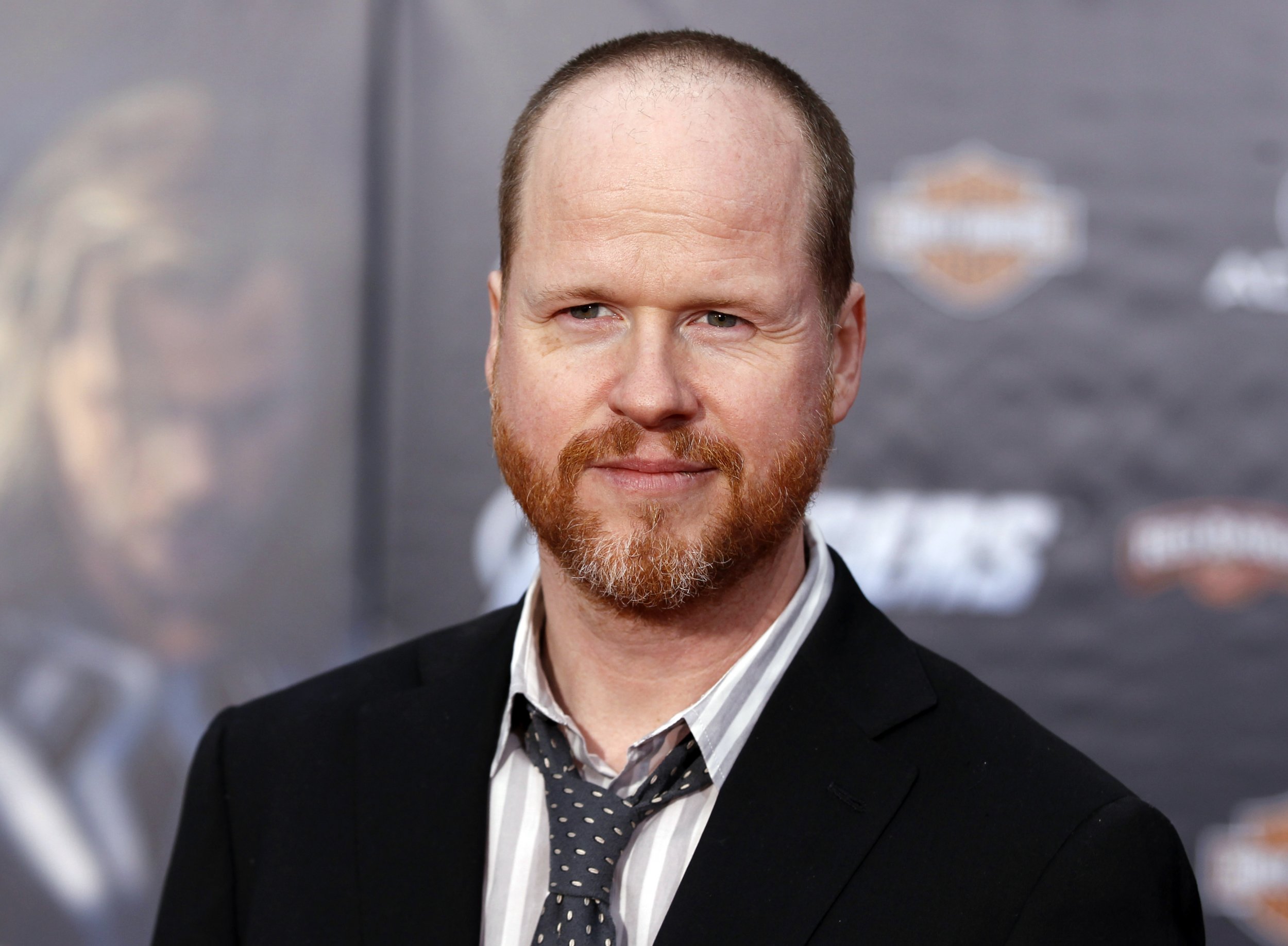 Joss Whedon spent the next year writing more comedy spec scripts. He wrote a script for The Wonder Years, which featured a storyline based on his own experiences of being mugged in New York City, and one for Roseanne. He wasn't particularly interested in writing for a sitcom, but it was the format that he was most familiar with, since both his father and grandfather had been staff on sitcoms for most of their television careers. Even with all that exposure, Joss didn't love the joke-joke-joke structure of sitcoms, which he felt wasn't as interesting as when "something creepy happened, something real" occurred in an episode.
The underlying "something real" was what excited him about the new sitcom Roseanne. The series, which began in 1988, was quite different from anything else on at the time. Built as a vehicle for Roseanne Barr, a stand-up comic whose routines focused on her life as a "domestic goddess," Roseanne told the story of a working-class family: Roseanne Conner; her husband, Dan (John Goodman); their three children, teenager Becky (Alicia Goranson), middle child Darlene (Sara Gilbert), and young D.J. (Michael Fishman); and Roseanne's sister, Jackie (Laurie Metcalf). With Roseanne, according to Joss, Barr "changed the landscape of American television."
Roseanne drew attention to the hardships facing middle-class America during the 1980s. The looming threat of unemployment came up often in storylines, and the series dealt with its effect on the Conners, who constantly struggled to make ends meet while still trying to achieve their dreams. It was a stark and honest series surrounded by prime-time dramas filled with wealthy families and their over-the-top materialism and sitcoms featuring well-off families who rarely fought. For Joss, Roseanne also "had a feminist agenda . . . it was real, and decent, and incredibly funny."
So when staffing season came up in April–May 1989, the time during which shows look for new writers to read, interview, and hopefully hire, Harbert sent Joss's Roseanne spec to the series. The usual rule is that a writer should never send a spec of a series to that series, since a show's own writing staff can be particularly picky if a script fails to capture some nuance of the series' tone. But apparently Joss's script was good enough to get him a meeting with executive producer Jeff Harris. Soon after, Harbert got his client an offer to work on what Joss felt was one of the most important shows on television. The producer told him to bring in his no. 2 pencil on Monday, so Joss went out and bought a hundred no. 2 pencils.
The novice writer was brought on staff as a story editor for the show's second season, which he quickly determined was "total chaos." The chaos had its roots in the show's first season. Barr had spent much of the early days of Roseanne sparring with producers Marcy Carsey and Matt Williams. They battled over writing credits, storylines, even wardrobe choices. Barr had fired most of the writers and production staff at the end of the first season, and the second season wasn't starting off much calmer.
As Joss showed up to start work on the new season, Barr gathered everyone on staff and made a speech about how the tabloids were obsessed with her and had sources among the crew feeding them details of her personal life. Joss, who had heard about the tabloid drama and the staff conflicts, anticipated a speech that would bring everybody closer: "It's us against the world, and dammit, we've got good work to do here, let's all get it done." Instead, Roseanne told the writers they had better keep their mouths shut or they would all be fired.
* * *
All the chaos on the Roseanne set actually worked in Joss's favor. He was so junior that he wasn't on Barr's radar, so he wasn't held responsible for her frustrations. He kept his job all year by keeping his head down and taking on all the writing assignments he could get.
That was unusual for a first-year writer. So unusual, in fact, that when a friend of his father asked if they had let him write a script yet, Joss told him he had already written four. "Because they just . . . they had nobody. I ended up writing six scripts that year," Joss said, although he would only be credited on four episodes.
Joss was getting an unusual crash course in television writing, and credits were stacking up on his résumé, but he was frustrated. Producers often rewrote his scripts—to their detriment, he believed—before they got to air. They backed away from important subject matter. His first assignment, the second episode of the season, had a premise that shocked and then excited him. The episode was to take on abortion: Darlene goes to visit her aunt Jackie only to find her incredibly drunk. Jackie admits that she had an abortion and hasn't told Roseanne about it. Joss couldn't believe that the episode they were starting him off on gave him something important to say and touched on the kinds of feminist issues he most wanted to explore.
A couple days later, the executive producer called him in and told him that he'd talked to the network and they decided that Jackie would have a miscarriage instead of an abortion. There would be no feminist message about a woman's right to choose; now Jackie's breakdown would be about an uncontrollable biological event. "It's totally the same—do that," an irritated Joss recalled being told. "Welcome to my dream and my first heartbreak."
In the final version of "The Little Sister," Darlene still finds Jackie drunk at home, but now she is drowning her pain over the fact that Roseanne doesn't support her choice to become a police officer. Nary an abortion nor a miscarriage to be found in the story, although the reasoning behind Roseanne's lack of support does have some weighty emotional underpinnings: she doesn't think Jackie is incapable of being a cop but rather fears that Jackie will be killed. The episode also delivers Joss's first fight scene on television; the ending has Roseanne and Jackie wrestling, both comically and seriously, as Dan quips about making a sexy video from it all. It's a small foreshadowing of all Joss's wit-infused fight sequences to come.
Copyright © 2014. Reprinted by permission. Excerpted from the book Joss Whedon: The Biography, published by Chicago Review Press. Available on Amazon.