Journalism Suffers as Morning Shows Seek Salvation in Celebrity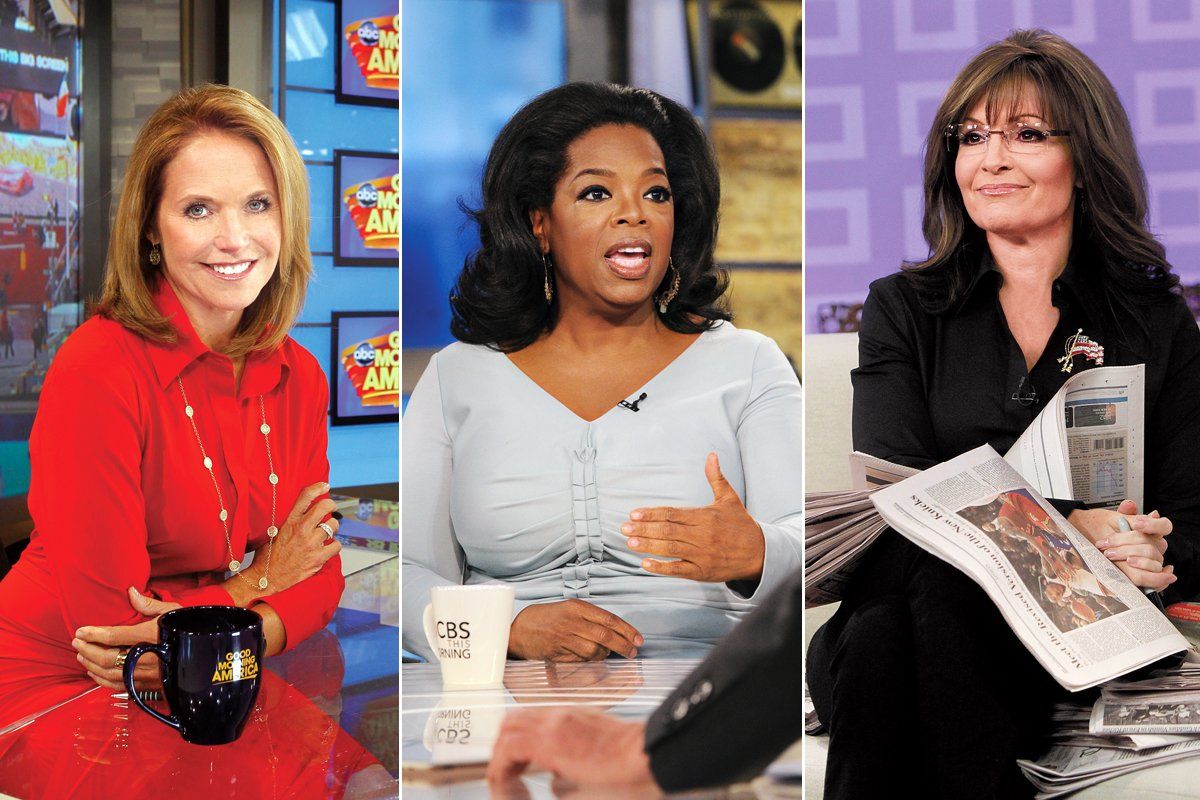 Television news now feasts on fame, the gaudier the better, with journalistic credentials a mere afterthought.
Thus it was that Sarah Palin wound up co-hosting the Today show last week, giving the disastrous VP nominee a chance to poke fun at her know-nothing image while sprinkling some celebrity stardust on Matt Lauer and the gang. Palin seemed out of place, naturally, but showed flashes of on-camera charisma.
The stunt was a finger-in-the-eye response to Good Morning America for using Katie Couric, once the morning-show queen at Today, as a weeklong substitute. The promotional hype didn't thrill the vacationing Robin Roberts, but Couric helped GMA win one of the mornings.
Adding to the intrigue, Lauer chatted up Ryan Seacrest, of American Idol renown, about rumors that the pop-culture sensation might succeed him at the top-rated morning show. But after vacillating over his grinding schedule, Lauer decided he would be crazy to spurn the huge sums NBC was dangling to retain its morning star.
Brand-name hosts are often bigger than the network platforms they occupy. Couric's Today success provided a springboard, after a detour as CBS anchor, for her forthcoming daytime show.
CBS This Morning, launched in January with Charlie Rose and Gayle King, has won good reviews for emphasizing news over tabloid tales. But with 2.5 million viewers, ratings are down 10 percent from last season. (Today is averaging 5.4 million and GMA 4.9 million.)
Journalistic heavyweights once worked the early shift: Tom Brokaw, Charlie Gibson, Diane Sawyer. Now such experience is almost a disadvantage. Today's Ann Curry excelled as a globe-trotting correspondent, but insiders say Lauer is frustrated by their lack of chemistry. GMA's George Stephanopoulos seems more at ease on his Sunday political show.
But even outsize personalities can shrink when they lose their megaphone. Keith Olbermann was a liberal phenomenon on MSNBC, but his 10-month stint on Current TV became a morass of feuding and failures that led to his firing—and bitter litigation.
Olbermann isn't alone. Conservative crusader Glenn Beck once delivered huge ratings for Fox News, but even with a successful website, his impact is minimized. Former daytime diva Rosie O'Donnell was just dumped by Oprah Winfrey's cable channel.
Opinionated talent rules in cable land. Many MSNBC hosts—from Joe Scarborough to Rachel Maddow to Al Sharpton—have no journalistic experience.
The star-making machinery has changed. When Today tapped Jane Pauley in 1976, she says, "I was 25 years old, four years out of college. I was extremely unknown." Today alumnus Bryant Gumbel, who says he was "embarrassed" by the Palin stint, believes hosts "used to be judged not just on their popularity level but the extent to which they were capable of interviewing someone or reporting on a situation, or able to have a degree of gravitas. Now that is secondary to being popular."
Morning shows must compete with YouTube, Twitter, iPads, and a thousand other distractions. That's why they keep panting after the celebrity du jour, even one who claims to despise the lamestream media.
Journalism Suffers as Morning Shows Seek Salvation in Celebrity | U.S.