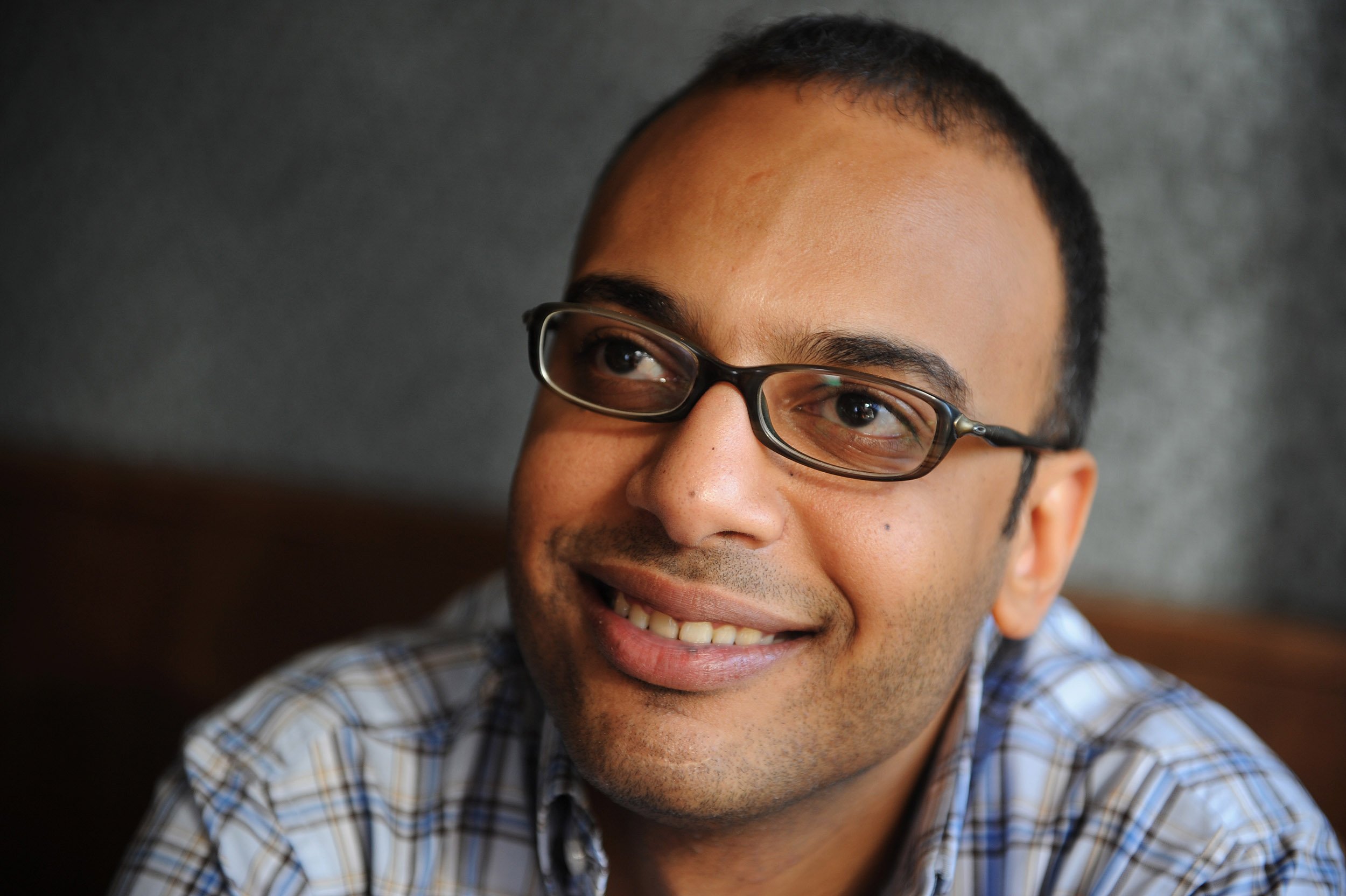 Egyptian journalist and human rights activist Hossam Bahgat, who was detained by Egypt's military over the weekend, has been released.
Bahgat, 37, was released around noon Tuesday after signing a document that read, "I, Hossam Baghat, journalist at Mada Masr, declare that I will abide by legal and security procedures when publishing material pertaining to the Armed Forces," Mada Masr, progressive Egyptian news site, reports. Baghat also signed a document saying he was not subject to "any moral or physical harm."
Bahgat was taken into custody in Cairo on Sunday after being called in for questioning about his reporting, specifically a story he wrote for Mada Masr about a foiled coup involving more than two dozen members of the military and two members of the Muslim Brotherhood. Bahgat, who also founded the Egyptian Initiative for Personal Rights, was charged with "publishing false news that harms national security," according to Mada Masr.
It is not clear if the charges against Bahgat are still pending, Mada Masr said.
International condemnation of Bahgat's detention was swift, with international human rights organizations such as Amnesty International, the Committee to Protect Journalists and Human Rights Watch calling for his immediate release. United Nations Secretary-General Ban Ki-moon said he was concerned about Bahgat's detention and underscored "the importance of safeguarding freedom of speech and association in Egypt." The Egyptian Foreign Ministry criticized Ban's statement and said the U.N. was "jumping to conclusions," Mada Masr reports.
The office of the U.N. high commissioner for human rights said Tuesday that it is "deeply disturbed" by Bahgat's arrest, noting that the "charges against him are a violation of his right to freedom of expression." The office said it was also concerned that Bahgat, a civilian, was being questioned by a military prosecutor and that he could not contact his lawyer until hours after his questioning.
The U.S. State Department said Tuesday that it was closely following Bahgat's case and that of Salah Diab, the owner of Egyptian newspaper Masry al-Youm, who was arrested with his son, Tawfik, on Monday.
"As we've said before, freedom of expression, freedom of the press and upholding the rule of law are crucial to Egypt's long-term stability and prosperity," John Kirby, a State Department spokesman, said Monday.