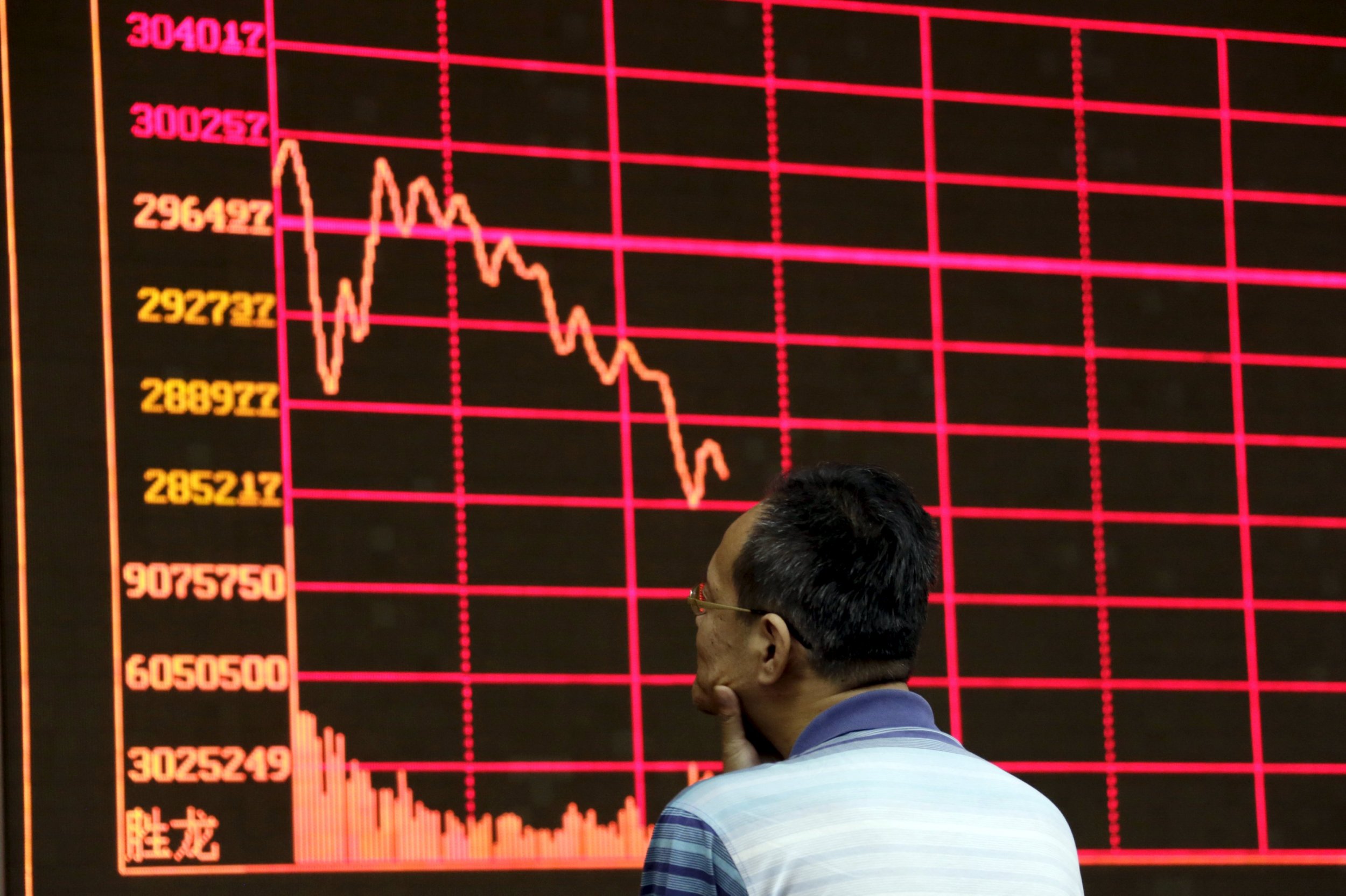 Chinese authorities on Tuesday detained a reporter who has been writing about the Beijing's turbulent financial markets, according to the Committee to Project Journalists (CPJ), a New York–based advocacy group.
Wang Xiaolu, a reporter for Caijing , a Beijing-based financial magazine, was arrested at his house on Tuesday and accused of "fabricating and spreading false information about securities and futures trading," according to the Chinese state news agency, Xinhua. It's unclear if Wang has been formally charged. Xinhua reports that he was summoned by officials along with 10 people from a securities company and a securities regulatory agency, who were asked to "assist with investigations" into illegal stock market activities in China.
Caijing said in a statement that Wang wrote an article for the magazine on July 20 that claimed the China Securities Regulatory Commission was looking at how securities companies can withdraw funds from the stock market. The commission said Wang's report was false. Caijing said it will "actively cooperate" with the investigation.
"Chinese authorities' hypersensitivity to fluctuations in the financial markets is no reason to intimidate and jail a journalist for covering the news," CPJ Asia Program coordinator Bob Dietz said in a statement. "We call on Chinese authorities to immediately release Wang Xiaolu."
China has seen its stock market tumble in recent days, after authorities in Beijing decided to devalue its currency, the renminbi. The devaluation has scared some investors who fear a slowdown of the Chinese economy that will, in turn, adversely affect the state of the economy in the U.S. China has asked its domestic media to delete certain articles pertaining to the stories about Chinese stock market woes. According to The New York Times, the three main state outlets—the People's Daily, Xinhua and China Central Television—have avoided covering the story.