Journalists were barred Tuesday from attending the trial in Warsaw, Poland of two Huawei employees who allegedly spied for China.
A prosecutor made the appeal to hold the trial behind closed doors because some evidence due to be presented was classified in nature. The men on trial, Weijing Wang and Piotr Durbajlo, and their defense lawyers requested an open trial on the grounds that the charges being brought against the defendants warranted more transparent proceedings.
After a short deliberation, a panel of three judges ruled that it would be in the best interests of the state to ask all journalists to leave the trial.
Wang is a Chinese citizen and former sales director for Huawei, while Durbajlo is a Polish cybersecurity expert. Both were arrested by Polish authorities in early 2019 based on allegations that their work with Huawei was a front used to spy for China, but both have pleaded not guilty to the charges.
The Gazeta Wyborcza newspaper reported that the trial is partly classified. Wang and Durbajlo are facing charges of taking part in a foreign intelligence operation that put Poland's interests at risk, and may see at least three years in prison if found guilty, the Associated Press reported.
The trial marks a larger state of technology and trade conflict between the U.S. and China. While still in office, the Trump administration had asked European colleagues to avoid Huawei's mobile phone networking equipment due to fears that China could use the technology to perform digital espionage.
For more reporting from the Associated Press, see below.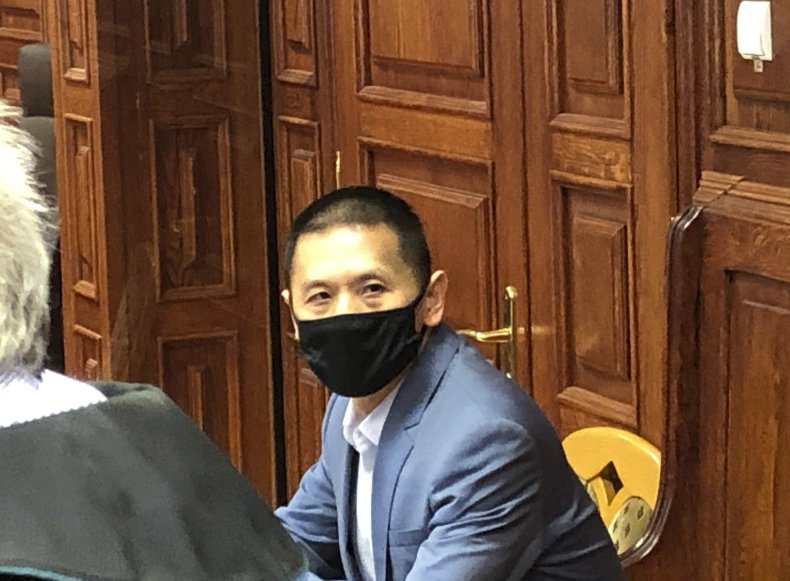 Wang studied in Poland and later served at the Chinese Consulate in Gdansk before moving over to a senior position at Huawei. He is also known by a Polish first name, Stanislaw.
The Pole is suspected of helping him establish contacts and providing him with documents. Some observers say the documents were public and not classified.
The trial is expected to take months and there is no date yet for the final verdict.
Huawei declined to comment because the case was ongoing. It has repeatedly denied the U.S. allegations but since the pair's arrest, Huawei's fortunes in Europe have tumbled because of the U.S. campaign. Countries such as Britain, Sweden and Bulgaria have banned Huawei equipment from their networks and others such as France say they favor homegrown rivals like Ericsson and Nokia for security reasons.
Huawei gear, which has been effectively blocked by the U.S. since 2012, has also been shunned by Australia, New Zealand and Japan.