As a freelance journalist working in Australia, the proposed code that would require Google pay media for content means I–and the many journalists in this country–will have a job.
Making Google pay for content they display in searches, which they have blatantly used to their own advantage without paying a cent for years, means diversity in media. It means regional news that speaks to local audiences; it means truth instead of fake news; it means jobs, it fuels democracy and it ensures that power is held to account by the public.
Google, currently worth $1 trillion, would rather issue empty threats and hold onto its billions in ad revenue than pay for content, enabling the essential role of journalism and journalists.
When Australia's federal government revealed plans to make Google pay for Australian news content, the digital behemoth responded with a threat to all Australians in the form of "dramatically worse" services.
Google's threats and rampant fake news around the nature of this well-overdue plan are the desperate, last-ditch tactics of a monopolistic tyrant. The code was developed by the government and the Australian Competition and Consumer Commission (ACCC), which issued a response to Google's dramatic public letter.
"The draft code will allow Australian news businesses to negotiate for fair payment for their journalists' work that is included on Google services," the ACCC wrote. "A healthy news media sector is essential to a well-functioning democracy."
Throughout the pandemic, social media has been the arbiter of significant misinformation–admittedly, not helped by absurd claims from the former president of the United States.
Google, Facebook and Twitter provide platforms for conspiracy theorists, QAnon, anti-vaxxers and trolls to post false claims and lies, which can spread like wildfire. The sheer force of conspiracies may compel those in a vulnerable mindset to believe propaganda and fabrication.
In this pandemic of false news, it is the work of journalists to report fact and evidence based information, to research, to interview experts, to observe their environment, seek trustworthy sources for personal stories and ultimately, to enlighten readers and listeners with stories based in truth.
To do that, journalists–like me–need resources, time, skills and payment. Payment that covers our bills, respects the time and money we put into study, and payment that respects that we are workers doing a job that has an integral role in telling stories that enable us to relate to each other as humans, as a community and to amplify underrepresented communities and voices.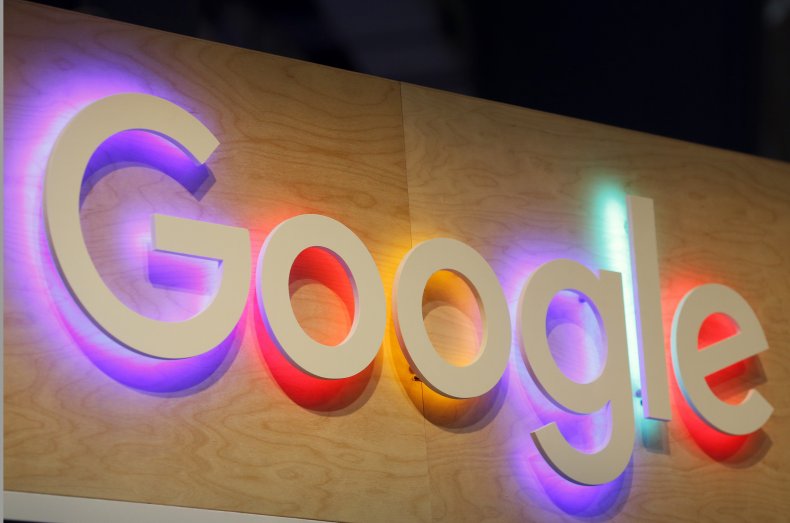 Though Google is, truthfully, my search engine of choice, I am under no illusions that its appeal lies in how personalized it is. When I search for something, I typically get exactly what I was seeking (unlike Microsoft's Bing, which has promised to improve its search engine functionality).
In being so personalized, Google presents me–and all users–with news customized to individual views and values. It aims to please. The news you're delivered is designed to keep you in a "filter bubble" of ideologically-aligned content that won't challenge your core beliefs.
Arguably, the same happens when you choose to read Newspaper A and not B, or listen to Radio A and never B, C or D. The point is, as long as various newspapers and radio stations exist, you have choices. There's a diversity of voices and a contrast in media available.
If Google continues not to pay for the news it shares on its platform, it is not just Rupert Murdoch who stands to lose a dime, it's all news. And that filters down to the producers, the editors, the writers and the photographers.
If there is no money in media, and media depends on advertising and subscriptions to do its work, there will be no diversity. News could become one big personalized, advertising-driven bubble that Google controls.
Between January 2019 and June 2020, around 200 Australian newsrooms or publications shut down.
This included the Australian Associated Press, which left 200 journalists and 100 photojournalists unemployed. It also included local press, including regional mastheads that reported local and general news for up to a century or more.
Mass redundancies occurred within the Herald Sun, Sydney Morning Herald and Daily Telegraph, as well as public broadcaster ABC. Without advertisers–who have opted to invest in Google's highly personalized, marketing packages–and without subscribers, who have chosen to access free content rather than pay for news–more mastheads and agencies will close their doors, or at the very least, continue with mass redundancies or switch their full-time editorial staff to short-term contracts and freelancing.
Freelancers, like me, won't be working if there are no publications to work for.
Giving up our favorite search engine, if that's what it comes to, is a small sacrifice if it means we have media diversity and regional news.
Cat Woods is a freelance writer based in Australia. She writes on art, culture and travel for international publications, and regularly writes on music for both U.S. and Australian publications. When not writing, Cat teaches yoga, Pilates and barre, listens to podcasts, binge watches anything with subtitles, and walks her two highly intelligent, very bossy dogs around her beachside home in the inner south of Melbourne.
The views expressed in this article are the writer's own.