Australian Journalist's G20 Summit Report Goes Viral After Calling Donald Trump the 'Biggest Threat to the West'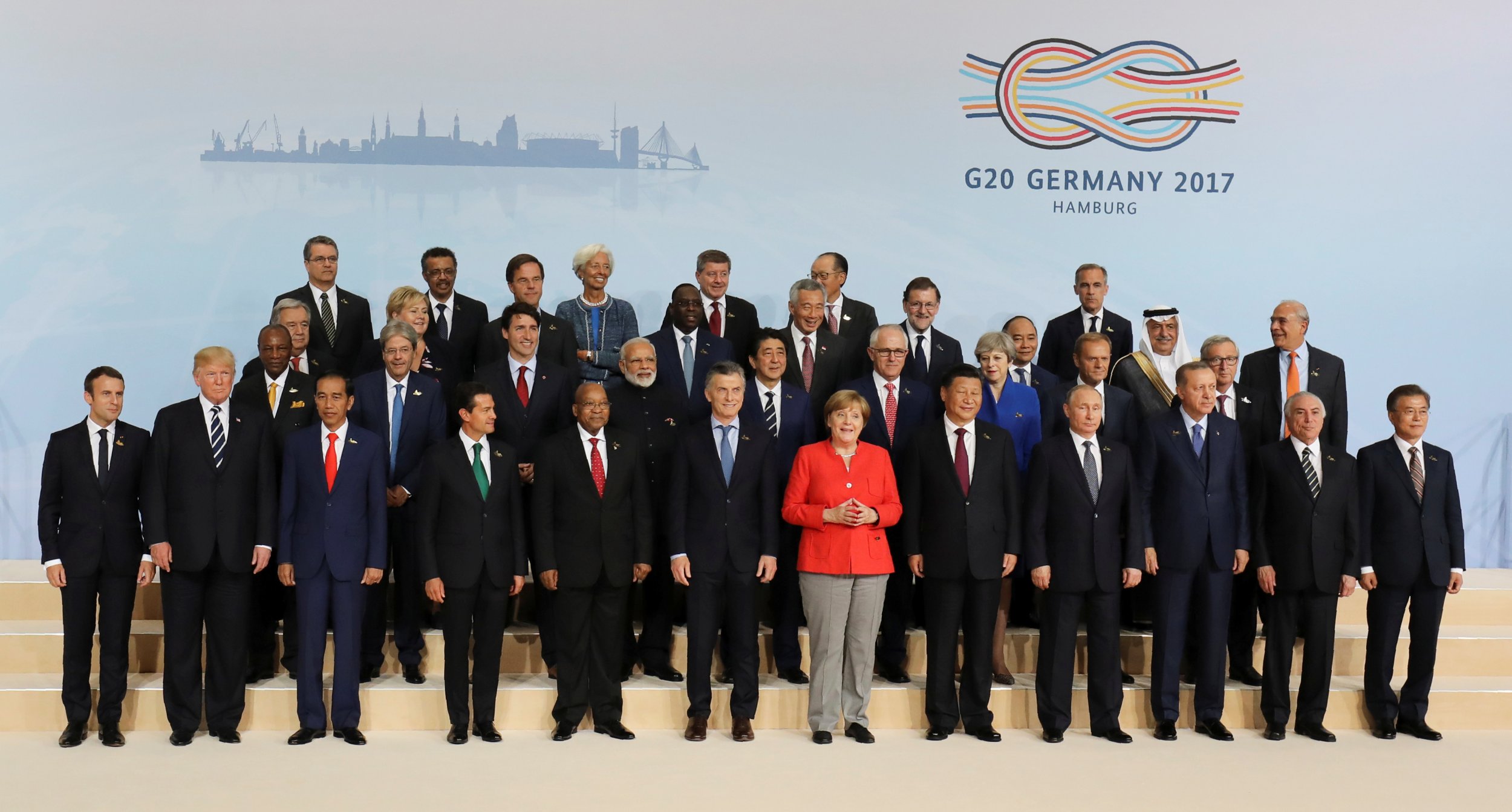 An Australian journalist found his news report go viral thanks to his no-hold-barred assessment of Donald Trump's time at the G20 summit.
ABC Political Editor Chris Uhlmann's report described Trump at the summit as "isolated and friendless" and said he demonstrated "no desire and no capacity to lead the world."
Uhlmann's report has been widely shared on social media, with the footage also having been liked more than 36,000 times on Twitter.
"He was an uneasy, lonely, awkward figure at this gathering and you got the strong sense that some of the leaders are trying to find the best way to work around him," Uhlmann said in his cutting report.
He said: "We learned that Donald Trump has pressed fast-forward on the decline of the United States as a global leader. He managed to isolate his nation, to confuse and alienate his allies and to diminish America."
The journalist added Trump was "a man who barks out bile in 140 characters, who wastes his precious days as president at war with the west's institutions like the judiciary, independent government agencies and the free press."
During his visit to Europe, Trump met with Russian president Vladimir Putin, reportedly accepting the latter's denial of alleged Russian involvement in the 2016 U.S. election.
The summit also underlined Trump's previous refusal to sign the Paris Climate Change deal, where he was the only leader who had not done so, with all other 19 nations represented signing an agreement that stated the accord was irreversible.
And despite Trump praising the west, and posing questions as to its future, Uhlmann described the president as "the biggest threat to the values of the west."
He added: "Where was the G20 statement condemning North Korea which would have put pressure on China and Russia? Other leaders expected it, they were prepared to back it, but it never came."