Jousting Could Become Olympic Sport in Time for 2020 Tokyo Games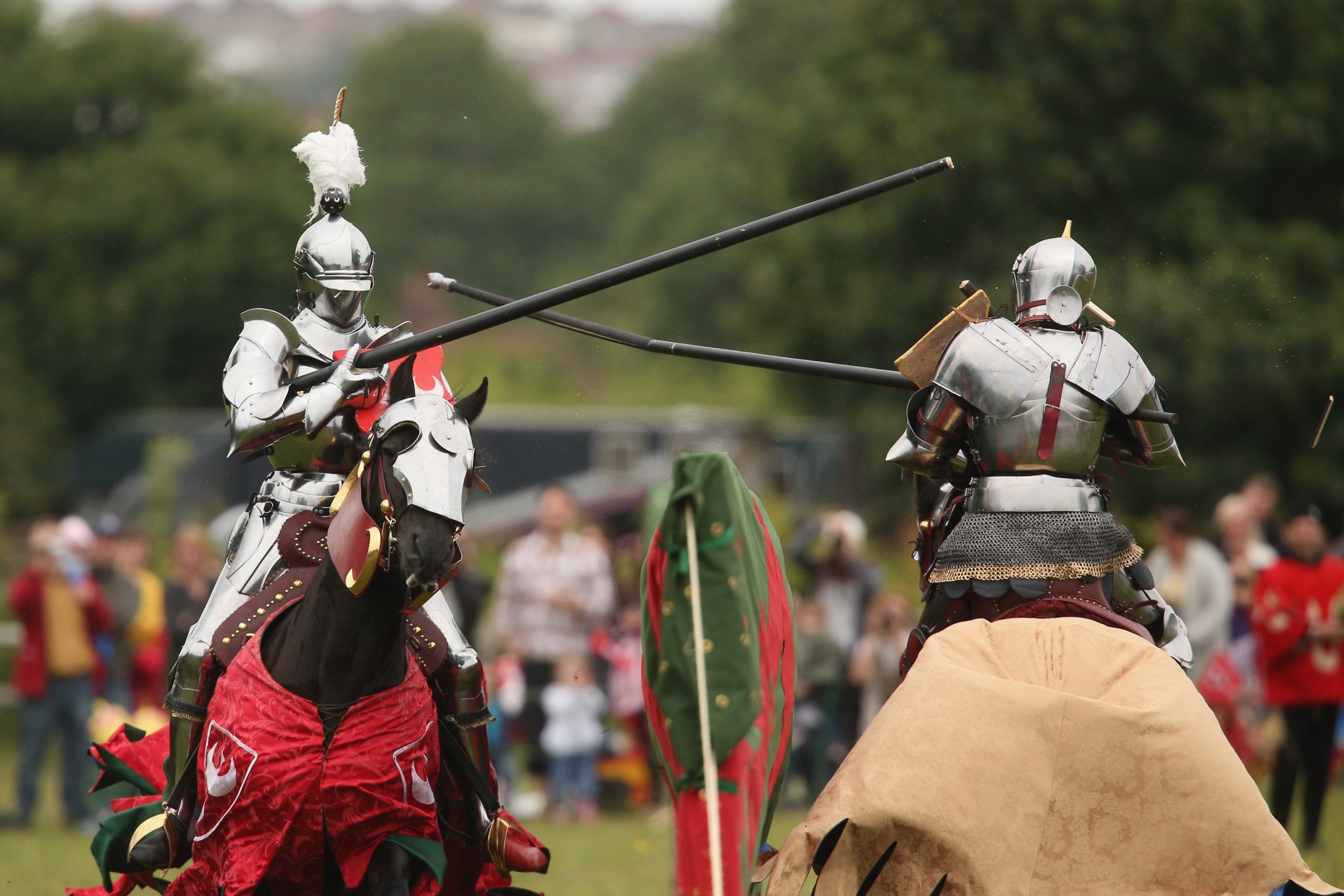 Jousting could be taken to the Tokyo Olympics in 2020.
It was last a popular pastime when Henry VIII was on the throne, but now English Heritage, a charity that looks after 400 of England's historic buildings, monuments and sites spanning more than 5,000 years of history, is determined to bring it into the modern era.
The charity, which hosts jousting events at its castles in England during the summer, claims 21st century jousters need the same levels of fitness, skill and strength as many of the competitors heading to this summer's games, The Telegraph reports. It also claims that jousting should be considered England's first national sport.
The activity is one of the oldest equestrian sports in the world and involves competitors wearing 44lb (20kg) of armour holding a 12ft (3.7m) lance and racing on horseback towards their opponents at a gallop of up to 30mph.
English Heritage accepts that any road to the Olympics for the event would be a long one, but said it has international appeal with jousting tournaments held in countries from Belgium to New Zealand, as well as in England.
A form of jousting is the official state sport of Maryland in the US, where a campaign is trying to get jousting established as a recognised equestrian sport.
With the International Olympic Committee (IOC) aiming to encourage innovation in the program, host city Tokyo has put forward five sports—karate, skateboarding, sports climbing, surfing and baseball/softball—for the 2020 games.
"We are being deadly serious," Lucy Hutchings, English Heritage's head of projects, told The Guardian. "It is an incredible spectator sport, a really fascinating thing to watch. The skill of the knight and the horses make it a great thing to witness…we absolutely believe it deserves its place at the Olympic table."