Jovenel Moïse, Haitian President, Assassinated in Attack at Home—Full Government Statement
President Jovenel Moïse of Haiti has been assassinated, the office of the country's interim prime minister announced early on Wednesday. As yet unidentified assailants killed the president at his home. His wife, first lady Martine Moïse, has been injured and taken to hospital.
Interim Prime Minister Dr. Claude Joseph issued a statement in French confirming Moïse's death:
"At around one o'clock in the morning, on the night of Tuesday 6 or Wednesday 7 July 2021, a group of unidentified individuals, some of whom were speaking Spanish, attacked the private residence of the president of the republic and fatally wounded the head of state. Wounded by gunshot, the first lady is receiving the care that her case requires.
"Condemning this heinous, inhuman and barbaric attack, the interim Prime Minister Dr. Claude Joseph and the CPSN [Supreme Council of the National Police] calls on the population to [be] calm."
"The national security situation of the country is under the control of the Haiti National Police the Armed Forces of Haiti. All measures are taken to ensure continuity and the protection of the nation."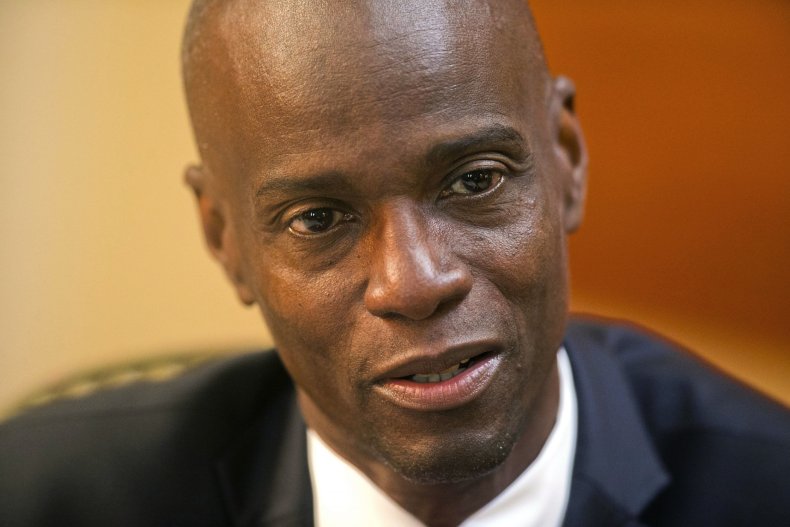 In 2018, legislative elections in the country were delayed followed disputes, including about when Moïse's term should end. The president had been ruling by decree since that time and faced strong opposition. There were major protests against his rule earlier this year and in reaction to recent rise in kidnappings by gangs.
Moïse maintained that his presidential term was due to end in February, 2022 but his opponents argued that his term should have ended on February 7, 2021 - five years after his predecessor Michel Martelly left office. There were also calls for him to resign.
Moïse won the 2015 presidential election but it was later invalidated amid accuses of fraud and new polls were held, which he won. Moïse then assumed office in 2017.
He has also faced criticism for proposed changes to the Haitian constitution which would strengthen the executive branch. The country is due to have a referendum on the question in September along with local and legislative elections.
Haiti is the poorest country in the western hemisphere and has recently struggled with the COVID-19 pandemic as cases began to spike last month. The nation is still waiting on vaccines.
Moïse was a businessman before entering Haitian politics and was involved in selling auto parts and banana production. He was nicknamed Neg Bannann or "Banana Man" because of his role in exporting bananas and compared himself to former President Donald Trump.
"President Trump and I are entrepreneurs, and all an entrepreneur wants is results, and therefore I hope we'll put everything in place to make sure we deliver for our peoples," Moïse said when president-elect in 2017.
Newsweek has asked the Haitian Embassy to the U.S. for comment.
Update 7/7/21 8.10 a.m. ET: This article was updated to include more information and images.