Joy Reid Apologizes for Homophobic Blog Posts, Says She Doesn't Remember Writing Them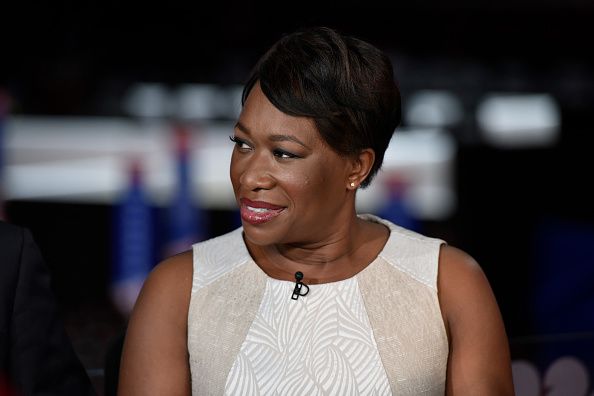 MSNBC host Joy Ann Reid said that she doesn't think she was the one who wrote homophobic blog posts attacking the LGBT community that were discovered under her name, but apologized for the controversy the posts caused.
Reid apologized on Saturday during her show "AM Joy," saying she understands why many people don't believe her based on some of the things she has written on social media in the past.
"I genuinely do not believe I wrote those hateful things. But I can definitely understand, based on things I have tweeted and have written in the past, why some people don't believe me," Reid said. "I've not been exempt from being dumb or cruel or hurtful to the very people I want to advocate for – I own that, I get it – and for that I'm truly sorry."
The MSNBC show host has previously claimed that the blog posts were hacked, but said there was no proof to back that claim up. The controversy surrounding the posts have led the LGBT advocacy group PFLAG National to rescind Reid's ally award.
"When a friend found them in December and sent them to me, I was stunned," Reid said. "Frankly, I couldn't imagine where they'd come from or whose voice this was. The reality is they have not been able to prove it."
Reid continued to say that she has written anti-gay posts in the past, but still says the blog posts are not hers. Some of the posts were also considered anti-Muslim.
"I'm heartbroken that I didn't do better back then," Reid said. "The reality is I have to own the things I've written and tweeted and said."
According to a report from The Daily Beast, the publication found during an investigation that there was no evidence for the hacking claims.
"... I am hoping out of all of this there's an opportunity to talk about the ways in which hurtful speech really does imperil marginalized communities," said Reid. "These issues matter, not just theoretically, but we're talking about our friends, our kids, our co-workers and people who deserve better than what I have sometimes given them."