Singer Joy Villa Wears Pro-Life Grammys Dress A Year After Donning Trump MAGA Gown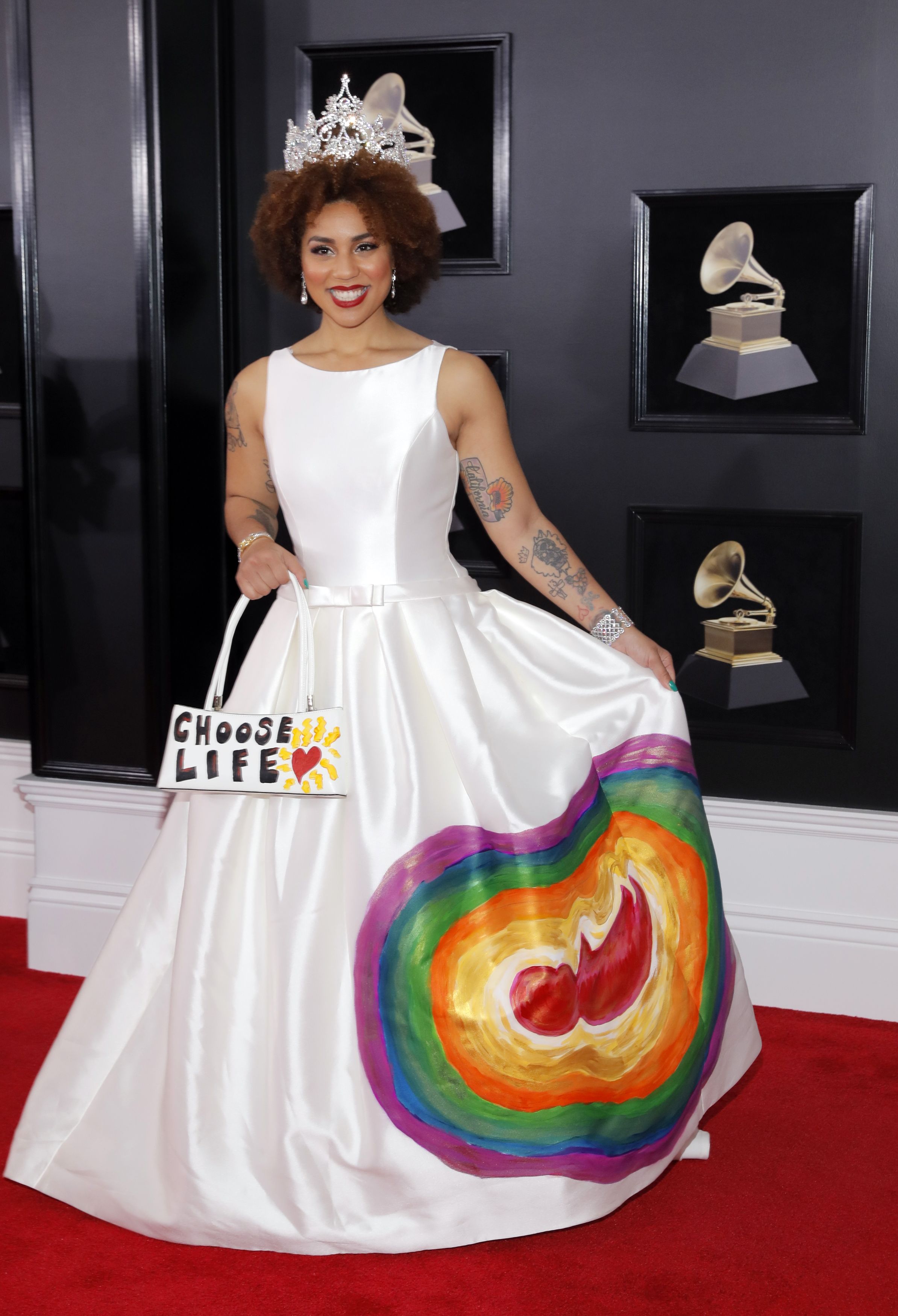 A singer who donned a 'Make America Great Again' dress to last year's Grammy Awards has stepped out once again in a statement outfit with a pro-life dress.
Joy Villa was photographed wearing the pro-life dress at Sunday's awards ceremony, telling Fox News she wanted to make a statement as she usually did.
Her white dress featured a picture of a fetus on the skirt, and was matched with a handbag with the slogan "choose life."
"I'm a pro-life woman. This year I chose to make a statement on the red carpet like I always do," Villa told Fox News. "I'm all about life."
The dress was reportedly inspired by Villa's own life and the child she gave up for adoption when she was 21 years old; explaining she preferred the idea of adoption over abortion.
The 26-year-old Trump-supporter, whose MAGA dress hit headlines last year, also took the opportunity to praise the president while speaking to reporters at the awards show.
"I love what he is doing; unemployment is down. I am totally for President Trump, and it's only been one year. I can't wait for the next seven years!" she enthused.
"I am looking forward to seeing Americans... [feeling patriotic] again. I'm glad that conservative values are back at the forefront as a pro-life woman," she added to Fox.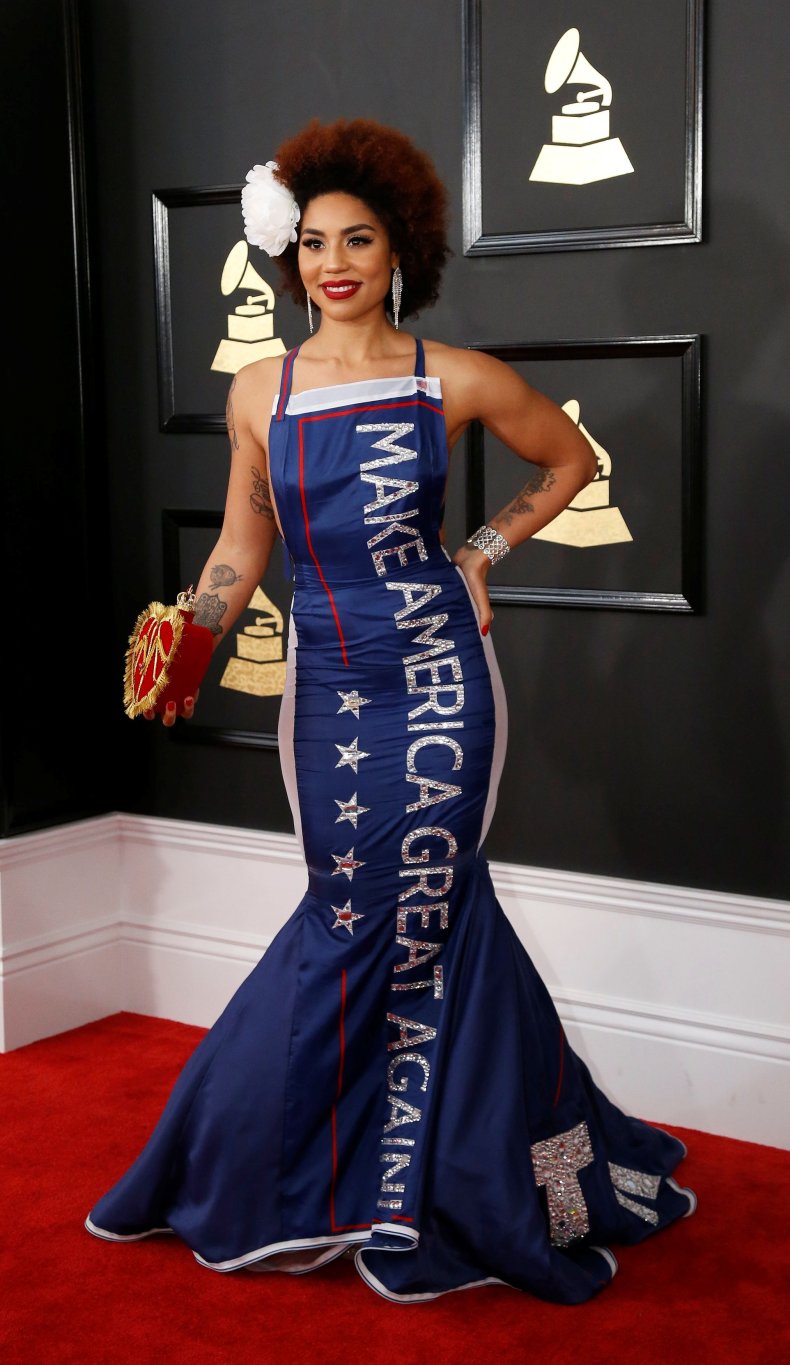 Villa at the end of last year filed a sexual assault charge against Trump's former campaign manager Corey Lewandowski, who she alleged hit her on the behind during a Washington meeting in November.
Speaking about the allegations against Lewandowski, Villa told The Associated Press on a previous occasion: "I did nothing wrong."
"I realized if he's not going to respond or apologize to me, I think it's the right thing to do," she added.