Joyce Carol Oates Says She Was Joking About Those Poor Dinos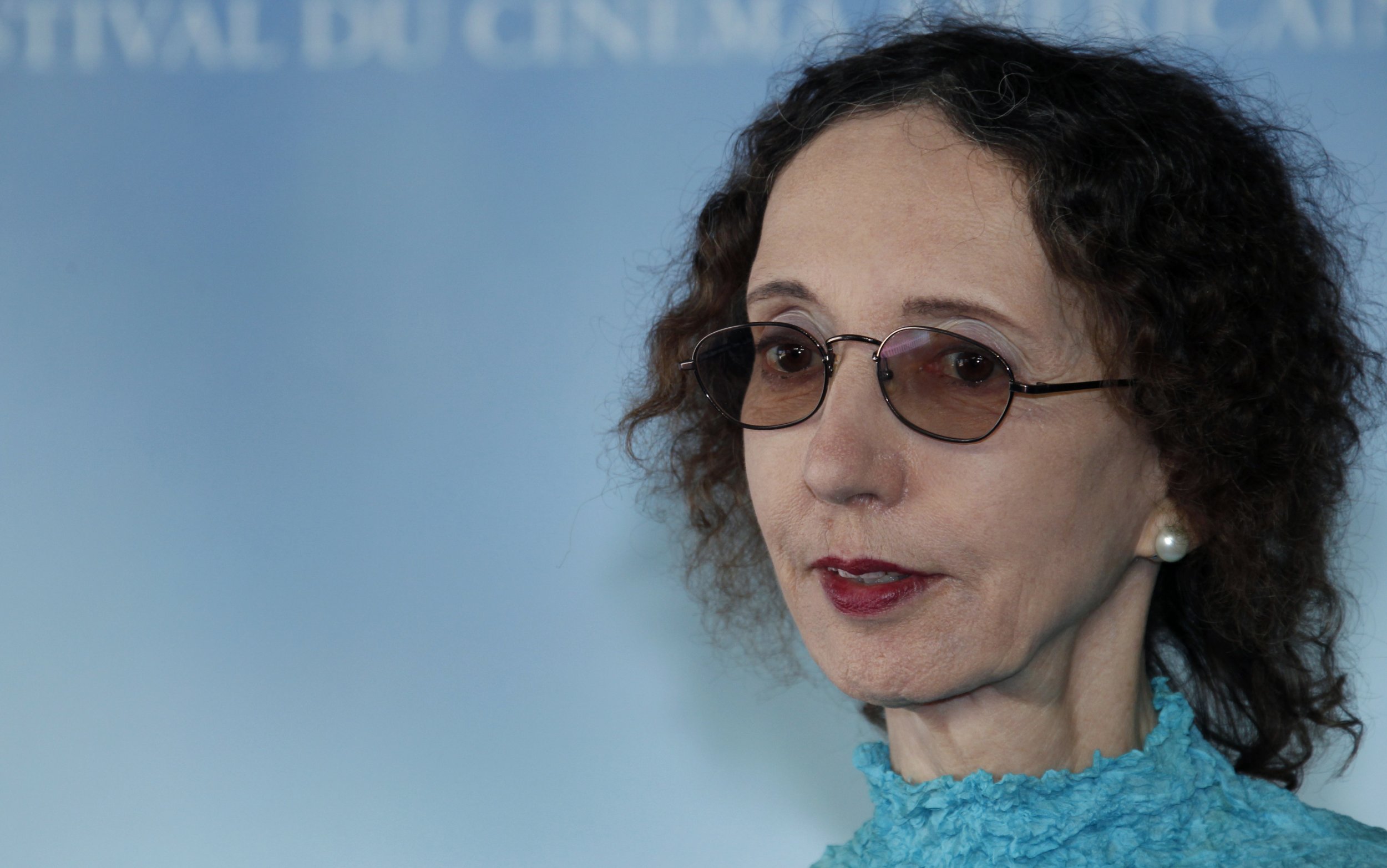 National Book Award winner Joyce Carol Oates would like to set the record straight: She does not fear for the fate of the mechanical Triceratops being plundered by Steven Spielberg.
The very earnest-seeming tweet that lit up the Internet Tuesday was meant "as a joke," Oates tells Newsweek.
But let's back up. Oates is a celebrated novelist. She is also a prolific tweeter. Many people enjoy her Twitter presence (she has more than 100,000 followers). Others do not.
All were equally baffled after Oates tweeted a link to a joke tweet that showed Spielberg posing with a fake dinosaur. The image was from the set of the movie Jurassic Park—a context the author didn't quite seem to recognize.
"So barbaric that this should still be allowed," she wrote. "No conservation laws in effect wherever this is?"
Oates has previously tweeted concern for animals. Once, she compared a giraffe's killing to Nazis.
This time, talk radio host Dana Loesch responded with a question of her own:
Bloggers seized on the apparent gaffe. Salon.com—which has individually published at least seven articles about Oates's Twitter feed, several of which have the word epic in the headline—estimated there was a 5 percent chance that the author was joking.
Reached by email, Oates says there is a 100 percent chance she was joking.
"Just have no idea about this," she wrote, initially expressing confusion about the question. "The Internet & Twitter are filled with jokes. Why is this so unusual?"
After we briefed her on the Internet's response to the tweet, Oates more clearly stated her intentions:
it was meant as a joke....

many of my tweets are meant to be funny; but I guess that is not always a good idea.

when you'd originally written, I could not open the link & really had no idea what you meant. now I remember. sorry!

Joyce
We thanked the 77-year-old writer for clarifying. She replied with an entirely blank email.