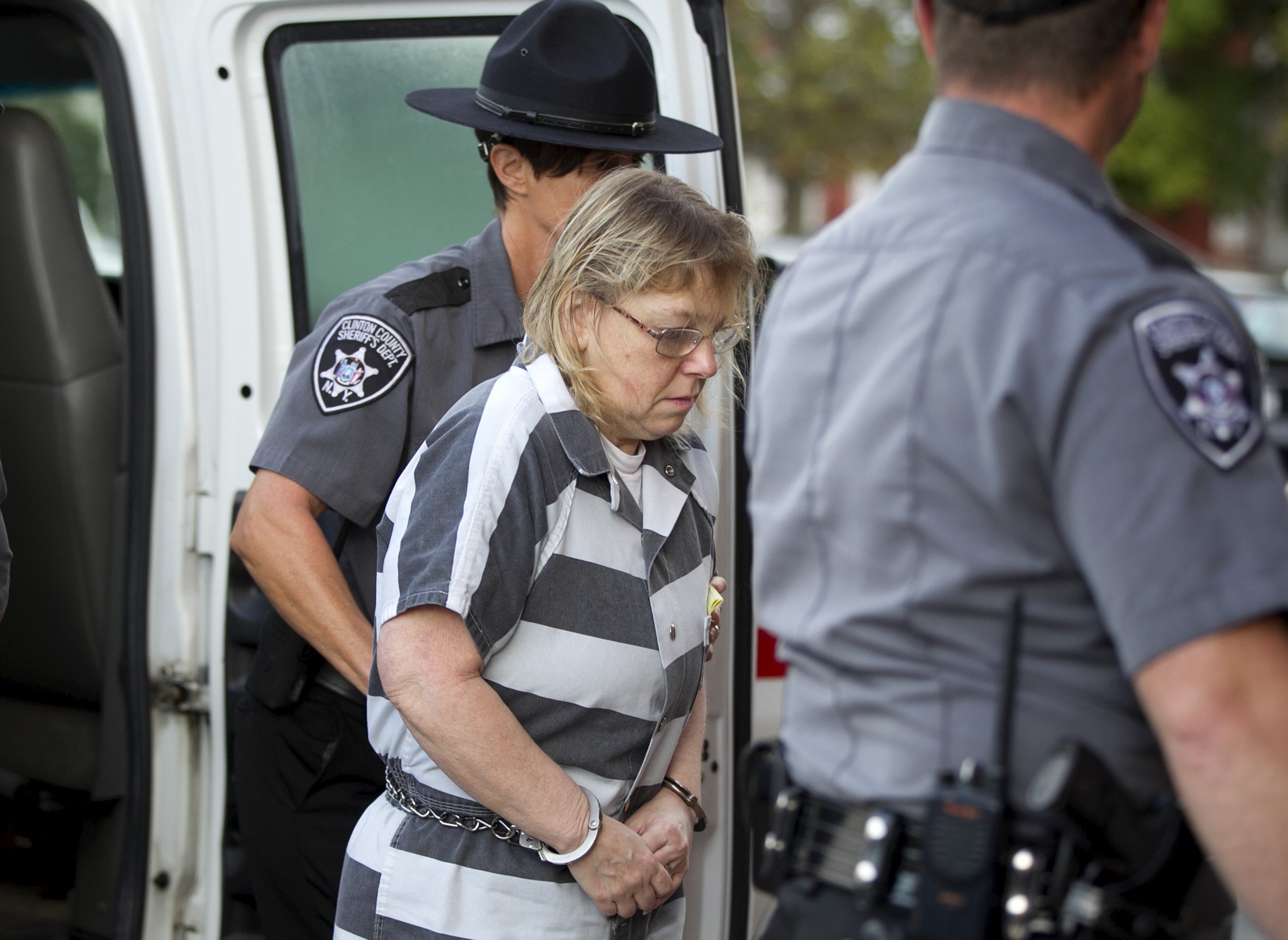 Joyce Mitchell, a former seamstress at the Clinton Correctional Facility in Dannemora, New York, was sentenced to a maximum of seven years in prison on Monday for helping two prisoners escape earlier this year.
Mitchell, 51, of northern New York, is accused of providing Richard Matt and David Sweat with contraband, including hacksaw blades, chisels and a screwdriver, which the inmates used in their Hollywood-style escape from the maximum-security prison on June 6.
Their escape led to a weekslong manhunt that involved more than 1,000 authorities. The search ended on June 28 with the capture of Sweat near the Canadian border in New York. He is being held at a prison in central New York and faces charges in the escape. Two days earlier, authorities shot and killed Matt in the woods.
In July, Mitchell agreed to a deal with prosecutors by pleading guilty to a felony and a misdemeanor count.
In the upstate New York courtroom on Monday, through tears, she apologized to the community, her former colleagues and the authorities for the fear the search caused, according to a local NBC News affiliate.
"If I could take it all back, I would," she told the judge, according to NBC. "I never intended for any of this to happen."
She previously admitted to developing relationships with Matt and Sweat. She had agreed to be their getaway driver and run off with them, but she backed out at the last minute after she suffered from a panic attack. They also allegedly had plotted to kill Mitchell's husband, Lyle, because they didn't want him to interfere with their getaway.
Authorities also arrested Gene Palmer, a correction officer at the prison. He is charged with promoting prison contraband and tampering with physical evidence, some of it hidden in hamburger meat, for Matt and Sweat.
A dozen staff members at the prison were suspended from the facility following the inmates' capture. The FBI launched an investigation into the jail for possible drug trafficking and criminal behavior among employees and inmates.