Where Is Joycelyn Savage Now? Family of R. Kelly's Girlfriend Reportedly Plans Welfare Check in Latest Update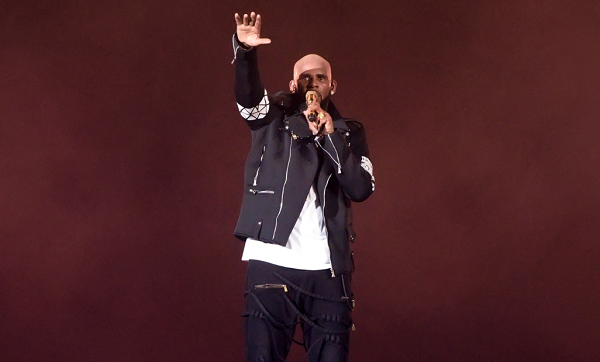 The family of R. Kelly's girlfriend is planning to make a welfare check on Joycelyn Savage but that's only if they can secure police officers to escort them, a Wednesday TMZ report said.
Savage's parents were working with law enforcement to schedule a visit to Kelly's Trump Tower apartment in Chicago where Savage is reportedly living, Savage family attorney Gerald Griggs told TMZ. Azriel Clary, one of Kelly's other girlfriends, is also reportedly living in the apartment with Savage.
Chicago police officers visited Savage at Kelly's Trump Tower residence in January after the premiere of the explosive Lifetime documentary Surviving R. Kelly, but Griggs argued officers didn't conduct a thorough check. Now, Savage's family wants authorities to schedule another visit and they want to be present.
So why don't they go themselves? According to Griggs, Savage's family won't visit her without police present because of alleged threats made by Kelly's former manager, Henry James Mason. He was arrested on charges of terroristic threats after he allegedly threatened to kill Savage's family in the spring of 2018. Joycelyn's father, Tim Savage, said Mason lashed out after the family accused Kelly of holding Joycelyn Savage hostage in a sex cult. The allegation was made in a 2017 Buzzfeed.
Joycelyn Savage has long denied being forced to stay with Kelly. She released a video in July 2017 in response to the article, claiming she was healthy and happy in her relationship with Kelly. The family, however, claimed the video was staged.
Following Kelly's arrest on 10 charges of aggravated sexual assault, Joycelyn Savage's family members released a statement claiming they would not leave their Atlanta residence to go to any of Kelly's hearings in Chicago because of the "very serious death threats" made against them.
Joycelyn Savage and Clary were at Kelly's bond hearing on Saturday. The singer was released from jail after posting $100,000—10 percent of the $1 million bond ordered by a judge—on Monday.
Kelly is expected to appear in court again on March 22. He maintains his innocence and denies all allegations against him.