Joywave Drummer Discovers Live Scorpions in Package
A drummer from the rock band Joywave got a nasty surprise in a package delivered to him, after he discovered a number of live scorpions packed inside.
Paul Brenner, the percussionist for the upstate New York band, has revealed that a package of clothing he ordered contained several of the predatory arachnids.
Joywave are an indie band that hail from Rochester, New York, well known on the festival circuit. They're known for their tracks, "Swish," and "Somebody New."
"At first I thought it was like a tick, or something. I mean, they were really small," Brenner told local news outlet RochesterFirst.com.
"That's when I realized, 'no, that's a scorpion,'" Brenner said. "That's when my shirt left my hands and went into the box."
Brenner confirmed that there were about eight tiny creatures in the box as well as one large one.
The musician confirmed that he had ordered clothing—shoes and a T-shirt—from a seller in Hawaii.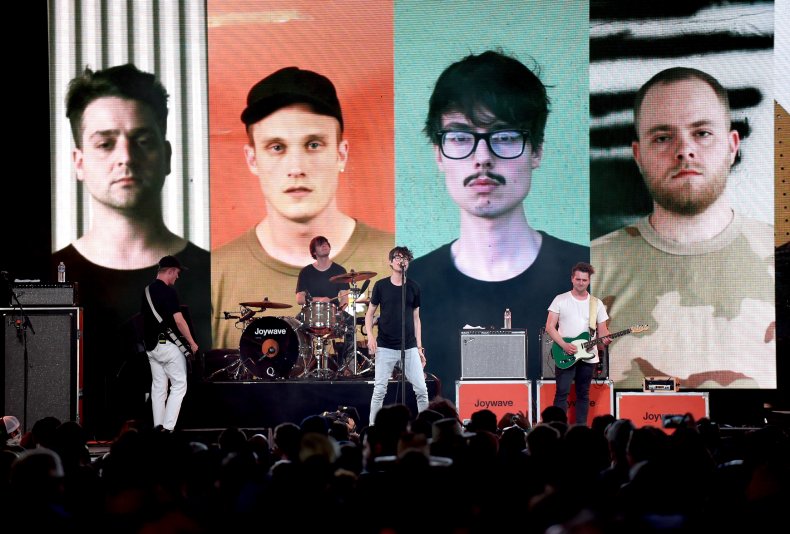 He called the cops as soon as he saw the dangerous contents of the package.
"The cops seemed to love it," Brenner said. "More kept showing up, they had their phones out, some of them were saying 'I've never even seen a scorpion.'"
Local police confirmed the report, with Brenner explaining that they deduced that the scorpions likely entered the package after it was shipped.
While the creatures didn't seem to escape and cause harm in Brenner's home, the package sat unopened all weekend while his cat was also in the house.
"That's almost the scariest part," Brenner explained.
"Because, you know, I have a cat. My roommate was home all weekend. And to know that there were live scorpions, feet from my sleeping cat, and I wasn't there, that's just creepy. 'Tis the season I suppose."
Joking about it being Halloween season, Brenner added: "I was tricked, not treated today."
The band has been tweeting about the incident and shared some photos of the critters from the package with fans.
"Imagine being the person who got shipped scorpions in Western NY lol," the band's account tweeted.
Local news anchor Adam Chodak tweeted to say that the big scorpion likely has babies in the package.
Alongside a photo of said package, he tweeted: "Scorpion is chillin in Hawaii and spies a nice home for her and her kids. Gets in box, gets flown to Rochester, NY weeks before winter, ends up on the news after having babies mid-flight. No one needs Ellen more than this mom."