Here's What J.P. Morgan Thinks Its Rich Clients Should Read This Summer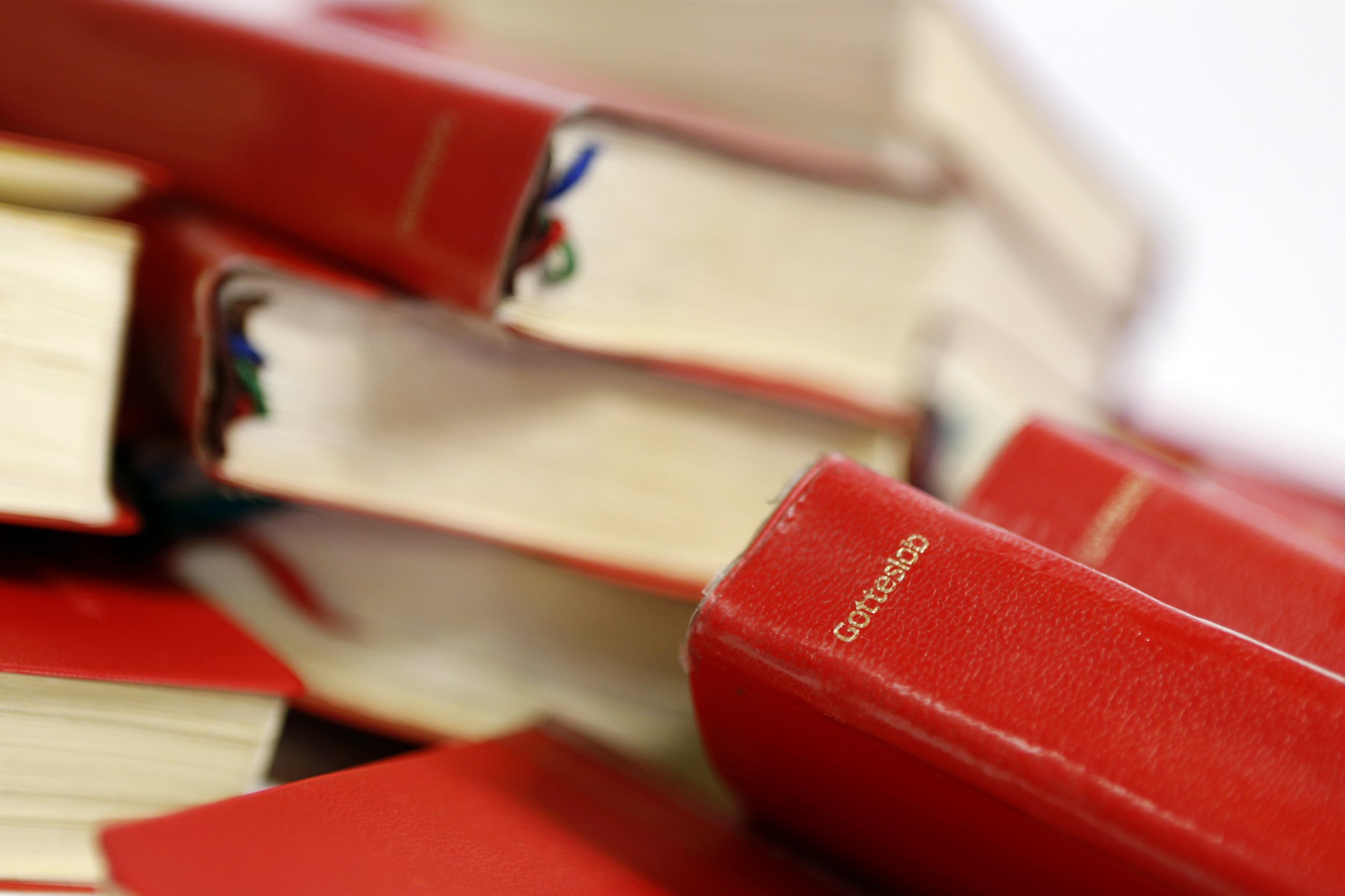 A banker friend recently tried to hit up Michelle Ridgeway, a New York-based managing director at J.P. Morgan's $1.05 trillion private bank, for some inside information.
"When does the secret list come out?" Ridgeway's friend asked.
"It will be soon!" she said.
The private bank, a division of J.P. Morgan's $2.4 trillion asset-management franchise, released the list to clients on Thursday. On it? A selection of 10 books from the past year specifically chosen for the bank's ultra-wealthy clients. Ridgeway, one of 14 people on the bank's book-review committee, says the panel started out with 468 nonfiction books published over the past 12 months and winnowed it down to the final 10. The big themes for 2016: Disruption, creativity, innovation and individuality.
This year's selections include Grit: The Power of Passion and Perseverance, by psychologist Angela Duckworth, which explains how enthusiasm and determination often trump raw talent, as well as The Third Wave, by America Online co-founder Steve Case, which is about the next great leap in technology and how it will transform the world.
J.P. Morgan's private banking clients tend to be millionaires and billionaires, but this year's list will be circulated more widely among the bank's mutual fund, retail and institutional clients. Despite the list's broader reach, the emphasis remains on books that appeal to the tastes of entrepreneurs, business owners and philanthropists.
The summer reading list evokes the traditions of other high-achievers such as Microsoft's Bill Gates, who is renowned for his twice-yearly "Think Weeks," which entailed 18-hour-a-day cram sessions reading academic papers and books.
"The summertime is when clients are relaxing and enjoying some time off," says Darin Oduyoye, chief communications officer for J.P. Morgan Asset Management, who created the summer reading list in 1999. "What better way to stay connected than to read 400 pages of science or history or groundbreaking information that can have an impact on your career and your life?"
Of course, the process of selecting 10 books from more than 450 is nothing if not laborious. Starting in January, the bank's book review committee solicits nominations from its network of client advisers across the global asset-management business. The titles are then loaded onto an Excel spreadsheet and the 14-member review panel creates a short list of 50 to 100 books and divvies them up for a first round of reading. (This year, around 70 books were split among panelists in New York, Los Angeles, Sao Paulo, London, Milan, Singapore and Hong Kong.)
"The books are read with an eye toward client appeal—is this something our clients would be interested in, does it impart wisdom and expertise and, very importantly, is it enjoyable?" says Oduyoye.
In March, the panel held a conference call to weigh in on their top picks and compile a final list for a second round of reading. A vote in early May determined the top 10 books that comprise this year's list—after which the results were sealed, says Ridgeway.
J.P. Morgan offered Newsweek a peek at the list:
by Steve Case
Technology has transformed the world. But where it's going from here? Few people are better equipped to answer that question than one of the world's foremost entrepreneurs, Steve Case, the co-founder of AOL. In The Third Wave, Case explains how and what technology will impact next, and more importantly, the skills you need to succeed in the future.
Originals: How Non-Conformists Move the World
by Adam Grant
The iconoclast-as-innovator idea is not new. But what Adam Grant brings to the conversation in Originals is that ingenuity is inside us all. It often takes great courage, but challenging the status quo is not only for eccentrics; it is available to everyone. In this book, Grant dares his readers to find the strength to improve the world in their own unique way.
by Lin-Manuel Miranda and Jeremy McCarter
With its genre-bending fusion of musical theater, hip-hop, R&B and pop, the Broadway sensation Hamilton: An American Musical has electrified theatergoers since it debuted in the fall of 2015. While the musical tells a uniquely American story, Hamilton: The Revolution is the official account of what inspired its creator Lin-Manuel Miranda. Featuring exclusive details, photos, interviews and more, the book is an indispensable companion to a show that promises to excite and inspire for years to come.
Grit: The Power of Passion and Perseverance
by Angela Duckworth
In Angela Duckworth's view, the secret to achievement, is not talent or genius, it's pure persistence, what she calls "grit." Through interviews with some of the world's highest achievers to insights gleaned from modern experiments in peak performance, Duckworth shows that the ability to persevere is perhaps the greatest talent of all.
by Hope Jahren
Part memoir and part celebration of nature, acclaimed scientist Hope Jahren's treatise on plant life is an exquisite portrait of a life lived passionately, the meaning of friendship and how a better life can unfold when it is nurtured in all the right ways.
by Phaidon Editors
The history of cartography is a view of the world coming into focus; it is a history of discovery, conquest, ingenuity and innovation. Featuring more than 300 maps from around the globe, from the first forays into mapmaking by the Greeks to the incredible everyday conveniences of the Global Positioning System, Maps: Exploring the World is a beautifully illustrated and remarkable account of civilization's noble attempt to know where it is and also where it is going.
From Silk to Silicon: The Story of Globalization through Ten Extraordinary Lives
by Jeffrey Garten
Globalization may be a uniquely modern term, but it's been brewing for centuries. Through the stories of ten disparate, sometimes obscure figures in history—from Genghis Khan and Margaret Thatcher to Cyrus Field and Andy Grove—author Jeffrey Garten traces the roots of a world that once seemed vast as the cosmos, but is now as close and connected as any small community. From Silk to Silicon is the story of transcendent change and the lessons people provide when they dare to look beyond the horizon.
Clementine: The Life of Mrs. Winston Churchill
by Sonia Purnell
Most historians regard Winston Churchill as one of the twentieth century's most indispensable figures, but where would he—and history—be without his loyal, whip-smart wife Clementine. While Churchill has been the subject of innumerable biographies, Clementine and her influence is much lesser known. Not anymore. Author Sonia Purnell reveals a woman, who in her devotion to husband and country played an enormous role in the ultimate success of the Allied effort before, during and after World War II.
The Sleep Revolution: Transforming Your Life, One Night at a Time
by Arianna Huffington
It's safe to say you don't get enough sleep. What you don't know is just how destructive sleep deprivation can be to your health, happiness, career and relationships. First addressed in her best-selling book, Thrive, Arianna Huffington devotes nearly 400 pages to the science and mystery of sleep and ultimately to the grave consequences of not getting enough of it. You won't want to put it down—until bedtime, of course.
The End of Average: How We Succeed in a World That Values Sameness
by Todd Rose
No one wants to be average, but according to author Todd Rose there's nothing to worry about—average doesn't exist. Yet society at almost every level is designed around the idea that there is some vast middle of mediocrity; it shouldn't be. That critical insight is the premise for Rose's book, The End of Average, which lays out the mathematical flaws in the idea of average and offers three principles of individuality that can lead to a better, more satisfying life.