JP Morgan Warns Donald Trump's Confidence in Economy Could Result in 'Major Miscalculation'
JP Morgan analysts cautioned President Donald Trump against being overly optimistic about the economy and stock market in the wake of sanctions because it could lead to a "major miscalculation."
In a note written on September 21, analysts expressed concern that the country's "economic and equity market resilience" following tariffs put in place by Trump will "embolden" him on all geopolitical fronts.
The note, according to Fortune, specifically referenced the auto industry, the North American Free Trade Agreement (NAFTA) and Iran as areas Trump could continue cracking down on. Sanctions that push too far, the analysts said, could be a "major miscalculation" and "tough to calibrate."
On November 4, sanctions specifically targeting Iran's oil industry will go into effect as part of Trump's "maximum economic pressure" plan. Expecting the president to remain firm on the sanctions, JP Morgan upgraded its oil price forecast for the next few quarters.
Since the United States has become a more "aggressive" geopolitical player, JP Morgan predicted a loss of 1.5 million barrels of crude oil exported from Iran per day. In April, one month before the sanctions were announced, Iran was selling an average of 2.5 million barrels per day, according to Bloomberg, and at the beginning of September, it was down to 1.6 million.
"The main driver of this revision is a higher estimate of how much Iranian crude exports might decline due to multi-country respect for US sanctions that should come into effect on November 4th," JP Morgan said in the note, according to Business Insider.
JP Morgan forecasts that Brent would reach $85 a barrel over the next six months and a spike to $90 a barrel is likely. A previous forecast put Brent in the low $60s. Brent Crude is a trading classification used as a benchmark for oil prices. On Monday, Brent was listed by NASDAQ as closing at $81.20.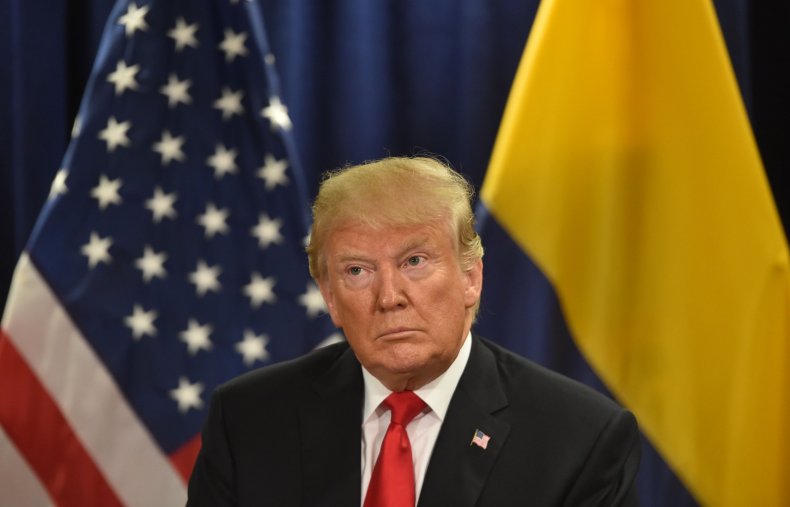 While Trump is often criticized for towing a hard line on the global arena even with allies, JP Morgan said on Friday that indications from the market signal that investors may have expected it to be worse.
"It has always been challenging to establish with any confidence how much trade conflict financial markets have been discounting, so we respect this week's market moves as indicating that investors were expecting more aggression than what the U.S. delivered," Business Insider reported the note said.
JP Morgan analysts also expressed concern about the trade tension between the U.S. and China, which Business insider reported the company called "disturbing over the medium-term."
During an interview with Bloomberg, Alexander Dryden, global market strategist at JPMorgan Asset Management, said the trade talks between the U.S. and China are more complicated than those with other entities because it's a relationship between an "established superpower" and an "emerging superpower."
"This is going to be a prolonged, drawn-out discussion period," he explained and told long-term investors to get used to trade tensions between the U.S. and China as the two nations learn to co-exist.
Ultimately, Dryden said, it's in the best interest of both countries to work together but contended that establishing the foundational dynamics of the relationship will take time.