JPMorgan Reports Investors Abandoning Bitcoin and Going Back to Gold as Crypto 'Deteriorates'
Analysts from JPMorgan told clients on Tuesday that they felt institutional investors are abandoning Bitcoin and returning to gold.
"The Bitcoin flow picture continues to deteriorate and is pointing to continued retrenchment by institutional investors. Over the past month, Bitcoin futures markets experienced their steepest and more sustained liquidation since the Bitcoin ascent started last October," JPMorgan analysts said in a note to investors.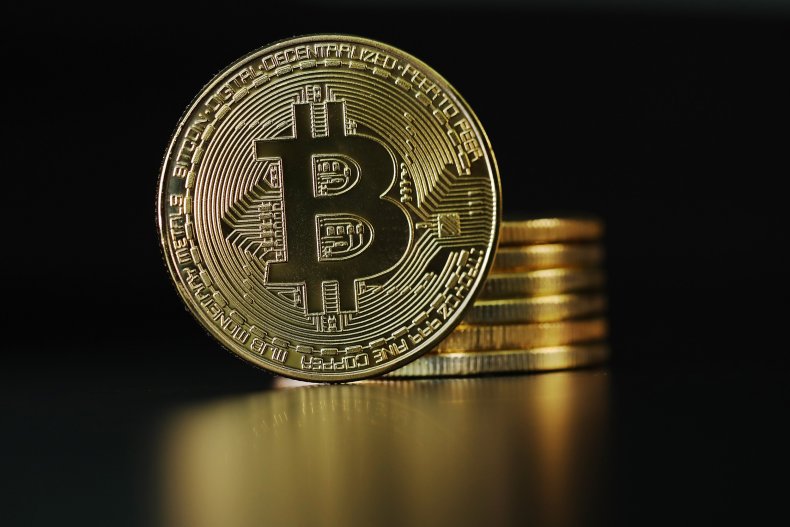 The news came as the price of Bitcoin continues falling. Bloomberg reported the cryptocurrency was being traded at around $36,000 as of press time after dropping to nearly $30,000 earlier on Wednesday. Bitcoin hit an all-time high of $65,000 in April.
The market for Bitcoin has been dropping steadily since May 12, when Tesla CEO Elon Musk said his company had suspended vehicle purchases using Bitcoin over concerns that the cryptocurrency's computational "mining" process resulted in negative environmental impacts. The entire cryptocurrency market experienced a $300 billion loss that same day.
On Tuesday, Bitcoin's value took another hit after three Chinese banking and payment industry bodies released a statement warning financial institutions not to conduct virtual currency related business, including trading or exchanging cryptocurrency.
"Perhaps institutional investors are fleeing Bitcoin as they see its previous two-quarter uptrend ending and thus seek the stability of traditional gold away from the rapid downshifting of digital gold," the JPMorgan strategists, led by Nikolaos Panigirtzoglou, wrote in their note to investors on Wednesday. "Or they perhaps view the current Bitcoin price as too high relative to gold and thus do the opposite of what they did in the previous two quarters, i.e. they sell Bitcoin and buy gold."
The JPMorgan report also speculated that it's not only institutions abandoning Bitcoin. The strategists claimed retail interest has also declined, stating there will be an expected decrease in purchases of Bitcoin by Square (SQ), the payments company that currently allows users to buy and sell Bitcoin.
Coindesk reported that information from the data source Messari showed that while Bitcoin has shed 40 percent in the past 24 hours, other top 10 cryptocurrencies suffered bigger losses, including Ether, Internet computer Token, Binance Token, Cardano, and XRP. The Wall Street Journal reported that Dogecoin, Musk's latest favorite cryptocurrency, also declined 31 percent to 33 U.S. cents on Wednesday. (It had reached as low as 22 cents.)
Bitcoin, the world's first cryptocurrency, was invented in 2008 and launched in 2009. Bitcoin is a decentralized digital currency that is not tied to a central bank or single administrator, and thus can be sent from user to user without intermediaries on the Bitcoin network.