JPMorgan Doesn't Want to Talk About Bernie Madoff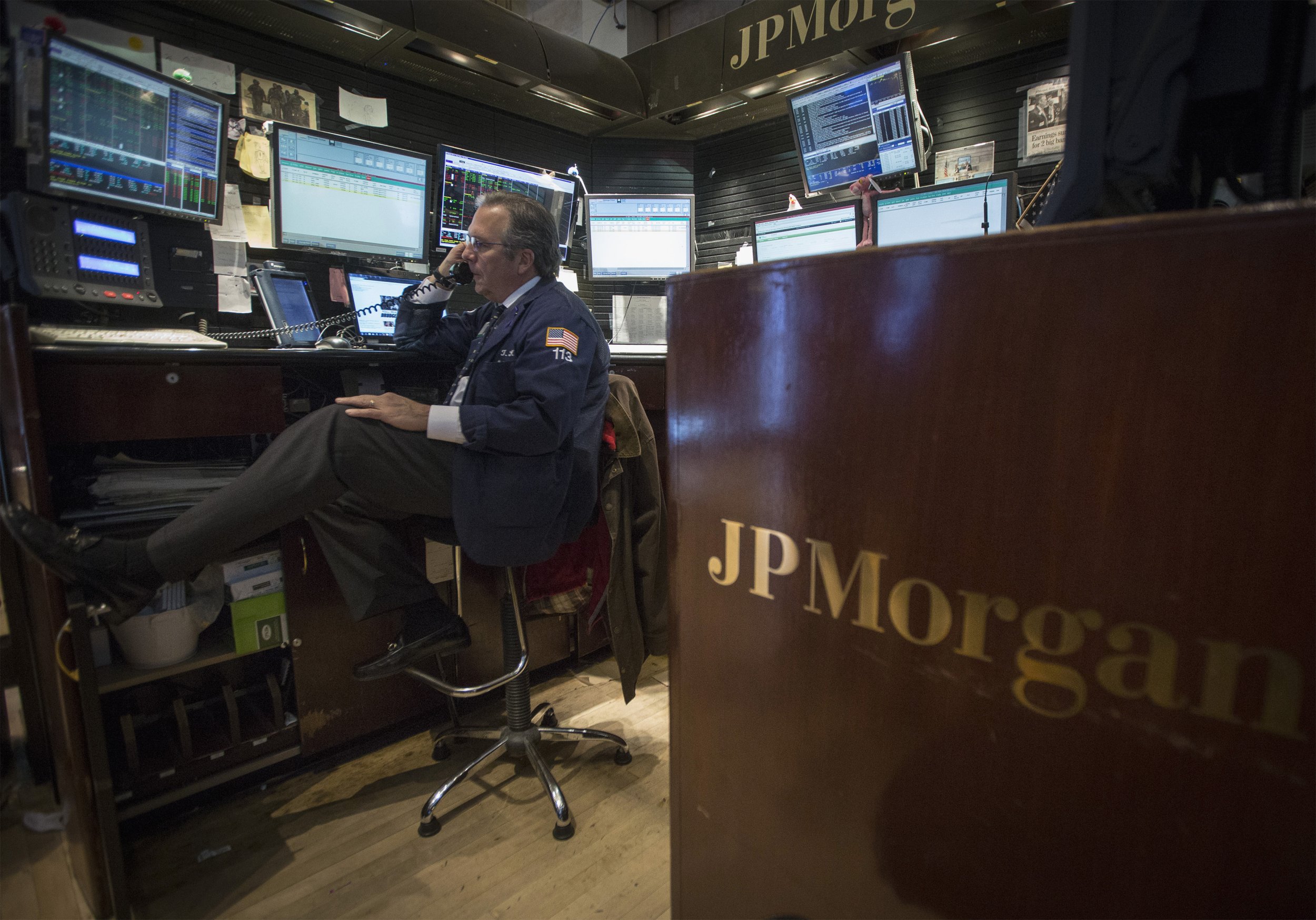 Bernard Madoff's principal bank, JPMorgan Chase, has for years obstructed federal bank examiners trying to ascertain what it knew about his gigantic Ponzi scheme, an official document obtained by Newsweek shows.
The Justice Department refused in September to back up Treasury inspector general staff who wanted a court order to enforce a subpoena, in effect shielding JPMorgan from law enforcement, the October 8 document shows.
The Justice Department told the Treasury Inspector General "that they were denying the request for enforcement of the subpoena," which means officials "could not undertake further actions regarding this matter," wrote Jason J. Metrick, the inspector general special-agent-in-charge.
The memo revealing that Justice protected JPMorgan from an obstruction complaint raises anew questions about how much the Obama administration has done to protect the big banks, whose lies about mortgage securities and other investments they sold sank the economy in 2008.
Only minor players have been prosecuted, in contrast with the more than 3,000 felony convictions the FBI says it obtained in the much smaller savings and loan scandals two decades ago.
JPMorgan was the principal bank Madoff used in his fraud. On the day of his arrest in December 2008, he claimed to be the world's biggest money manager, handling $64.8 billion of other people's money, half as much as JPMorgan itself and almost as much as Goldman Sachs and George Soros combined.
Newsweek got the memo from The Government Attic website, which on Tuesday will publish it and other documents of closed inspector general investigations released under the Freedom of Information Act.
The Treasury Inspector General still wants Justice to seek a court order enforcing the civil subpoena, IG general counsel Richard Delmar told Newsweek Monday. Congress does not give the inspector general independent authority to enforce the law, Delmar noted, so "if the Justice Department does not go to court then we are not in court."
Last March Attorney General Eric Holder told a Senate hearing he was afraid to prosecute the Too Big to Fail Banks, as it could do even more economic damage, in effect declaring them Too Big to Prosecute.
"The size of some of these institutions becomes so large that it does become difficult for us to prosecute them when we are hit with indications that if you do prosecute, if you do bring a criminal charge, it will have a negative impact on the national economy -- perhaps even the world economy," Holder testified.
The bank examiner's subpoena sought memoranda related to interviews with 90 JPMorgan employees about what they knew about Madoff's activities. Federal law requires banks to promptly report suspicious activity by customers.
Madoff was one of JPMorgan's biggest clients, maintaining balances in the billions of dollars, Diana B. Henriques reported in her book The Wizard of Lies.
JPMorgan asserted that the memos were protected from disclosure by attorney-client privilege. John F. Savarese, the litigator at Wachtell, Lipton, Rosen & Katz who argued JPMorgan's position to the bank examiners and Delmar did not respond to my request for an interview.
The JPMorgan memos Justice declined to pursue are almost certain to show that years earlier the bank had grounds to suspect Madoff was running a fraud. A separate inquiry by the U.S. Attorney in Manhattan is looking into JPMorgan, which may include what the 90 bank employees knew and when they knew it.
At least one senior JPMorgan executive long suspected he was operating a criminal scheme. Over lunch in June 2007, this executive said "there is a well-known cloud over the head of Madoff and that his returns are speculated to be part of a Ponzi scheme," according to an email sent from that lunch by the bank's top risk manager and filed in a bankruptcy court case.
Despite this, JPMorgan continued doing business with Madoff almost until the moment of his arrest in December 2008. The Comptroller of the Currency bank examiners asked JPMorgan for its memos about Madoff soon after his arrest. They wanted memos from interviews with 90 bank employees who deal with Madoff.
The Justice Department's failure to pursue the obstruction issue is particularly curious in light of the law governing attorney-client privilege in bank examinations. Federal law specifies that when a bank turns over confidential documents to bank examiners, those papers remain protected by attorney-client privilege for all other purposes.
Justice said the law applies to the bank examiners, not to the IG inquiry into JPMorgan's obstruction of the bank examiners. A Justice Department spokesman declined to say why Justice would not seek a court order enforcing the subpoena.
The memos Justice is helping JPMorgan conceal might also shed light on how the Securities and Exchange Commission failed to uncover the decades-long scam, despite audits and warnings from Harry Markopolos, the Boston fraud investigator who tried in vain to get an official investigation.
Eric Swanson, a lawyer who oversaw one of the SEC audits, married a Madoff niece in a 2007 wedding that Madoff attended. The SEC inspector general earlier said it looked into this, but found nothing amiss.
Two months before his arrest, Madoff confidently told three representatives of a hedge fund who inquired about his investment strategies that he should not have to put up with their due diligence questions. He told them, Henriques wrote, that when JPMorgan had asked him to meet with its London due diligence staff, he refused.
Two weeks later, JPMorgan moved to withdraw a quarter-billion dollars of its money from Madoff funds.
The same day, one of Madoff's associates pitched New York University's endowment, recommending that it put millions of dollars with Madoff. But the school's endowment managers balked when told that Madoff did not use a third party, a trustee, to hold his investments, as is the normal practice for mutual funds and other investment houses, but instead kept custody of the funds in his own shop.
Not until Oct. 28, almost four weeks after Madoff said he had rebuffed due diligence questions from JPMorgan's London office, did a bank executive there finally advise British authorities that Madoff's consistent and large investment returns year after year "appear to be too good to be true."