JR Smith on Trade Block After 'Tanking' Comments, Request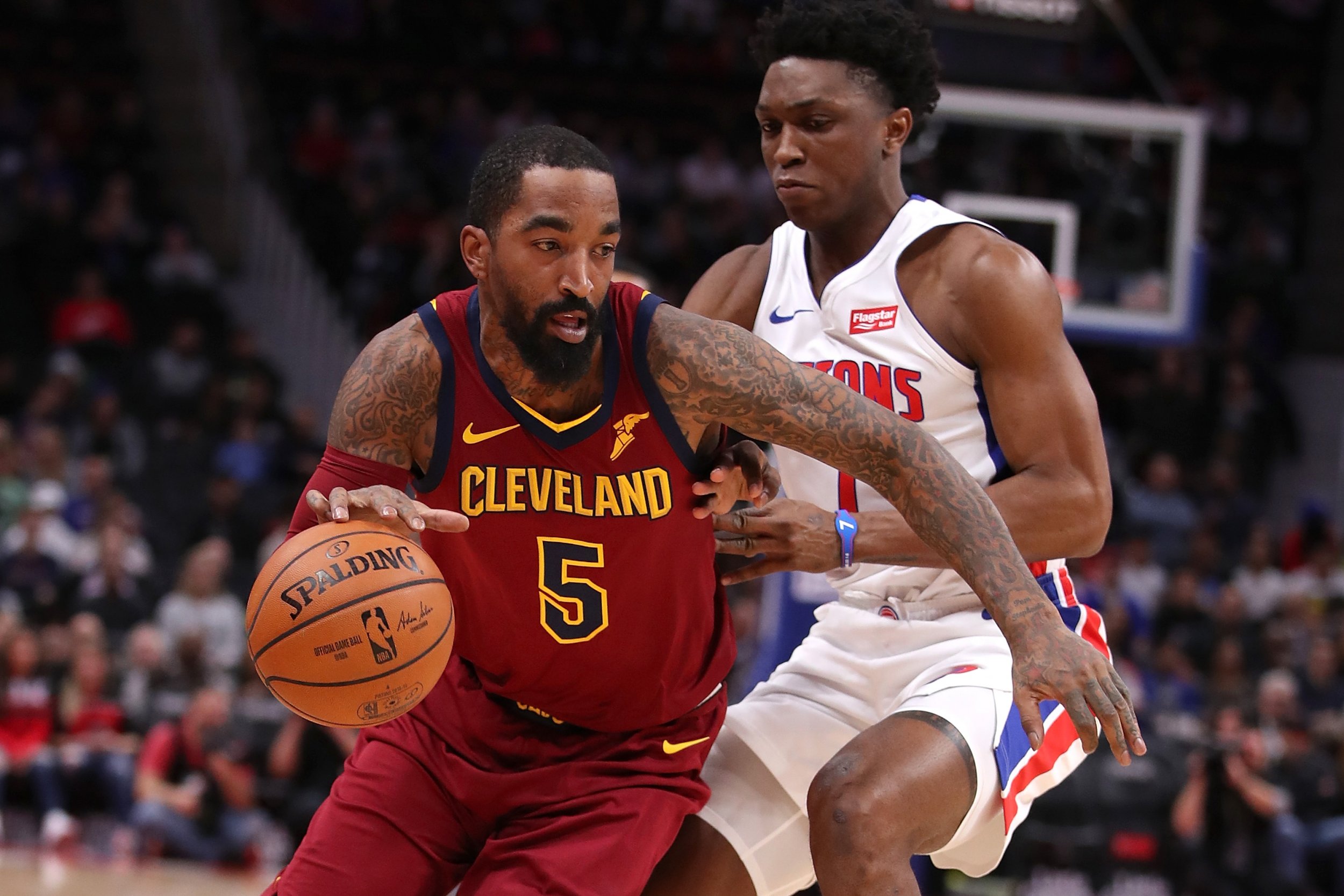 JR Smith has reportedly left the Cleveland Cavaliers as both sides attempt to get a trade done.
ESPN reported that the former NBA champion will have his trade request granted after implying that the team was attempting to "tank" in order to get a high draft pick.
The Cavaliers released a statement announcing that they've put Smith on the trading block Tuesday.
"The organization wishes JR and his family well and appreciates and thanks him for his contributions in the community, to the team and his role in the 2016 NBA Championship," the statement read.
Smith has been at odds with the Cavs' front offices throughout the 2018-19 season. General manager Koby Altman had previously discussed the guard leaving the team, but he decided to stay.
However, the situation now seems unrepairable following Smith's comments to The Athletic in which he seemingly accused the Cavs of tanking.
"I don't think the goal is to win. The goal isn't to go out there and try to get as many wins as you can," Smith told The Athletic. "I think the goal is to develop and lose to get lottery picks. I think that was always the plan."
On Tuesday, Smith's teammates, Kevin Love and Channing Frye, as well as former teammate Richard Jefferson, told ESPN's "The Jump" that it would be hard to envision the guard leaving after four consecutive trips to the NBA Finals.
"It is tough to lose a guy like that when you have been in the trenches with him and you have been to war with him," Love said. "[Frye and Jefferson] know what JR has meant to this team and this city. He was one of the fan favorites and he was a guy who played both sides of the ball."
Frye said "the worst thing in the NBA is to be in the middle," but Cleveland is making an effort to improve, despite its recent slow start.
"I think for us we have a lot of repair and we have a lot of young talent. You need to allow them to play, but under a good system and good culture," Frye said. "For us right now, our record does not reflect how hard these guys work and how much better I feel we have gotten. But we still have a long way to go."
Smith was limited to just six minutes during Cleveland's loss to the Detroit Pistons on Monday night. He had previously requested a trade and plans to workout privately until a deal is reached.
The two sides haven't discussed a buyout agreement, sources confirmed to ESPN. Smith is set to earn $14.7 million in 2018-19, as ell as $3.8 million of his $15.6 million salary next season, which is guaranteed.