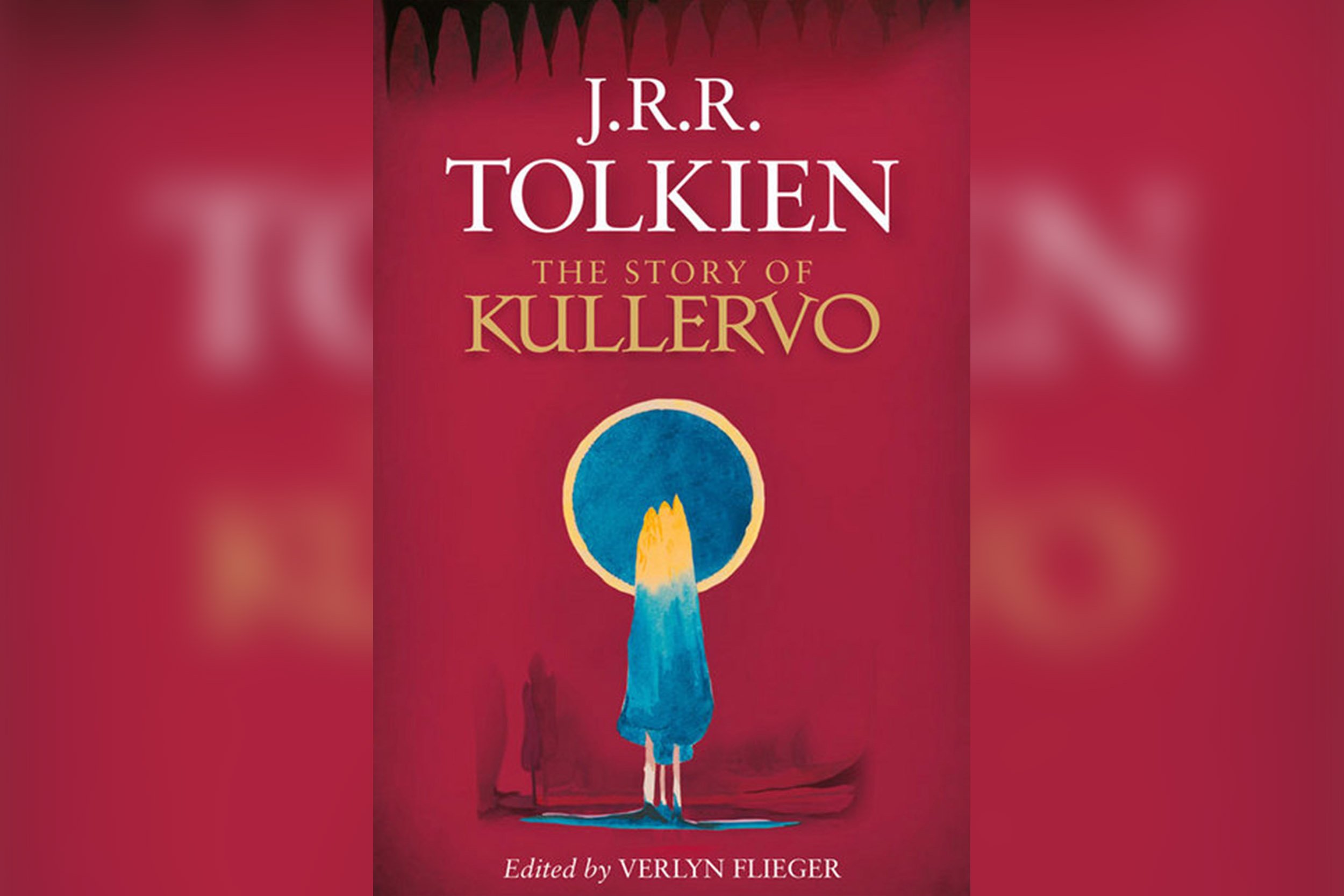 Even the most beloved writers were once young hopefuls, experimenting with form, prose and structure in their early works. This includes J.R.R. Tolkien, the esteemed author behind the fantastical worldwide literary (and now cinematic) phenomenon The Lord of the Rings. On Tuesday, The Wall Street Journal reported that one of Tolkien's first fantasy short stories—which he penned as a young-buck undergraduate student at Oxford University in the 1910s—will be posthumously published in late August. What's more, the book's cover art features a painting by Tolkien from 1914.
The work in question is bred from an unfinished manuscript entitled "The Story of Kullervo," which Tolkien wrote at Oxford while studying Old and Middle English. Fittingly, the story features a tragic hero, a young boy raised in the home of the dark magician Untamo. While it's a story about a young man who wields otherworldly powers, his name is Kullervo and not Harry Potter. Unbeknownst to Kullervo, which publisher HarperCollins describes as "perhaps the darkest and most tragic of all J.R.R. Tolkien's characters," his very caretaker kidnapped his mother and murdered his father.
Tolkien drew on the tale of Kalevala, in Finnish mythology, for his story. But he twisted the details for his interpretation: In Tolkien's version, our hero seduces a lady named Wanona, who may or may not be his sister. The tale ends abruptly after Wanona discovers what the pair have done, and an outline featuring the rest of the story, in which Kullervo commits suicide, will be included in the book, according to the Guardian.
Writing in a 1964 letter, Tolkien penned that the story was "the germ of my attempts to write legends of my own to fit my private languages. It remains a major matter in the legends of the First Age."
Edited by Tolkien scholar Verlyn Flieger, the book will be published by Houghton Mifflin Harcourt in the U.S. and HarperCollins in the U.K. This follows a trend of Tolkien's unfinished works being slowly released, including his incomplete The Children of Húrin, a story about (you guessed it!) Middle Earth.