Crowdfunding Campaign Wants to Turn Tolkien's House Into Something Out of Middle-Earth
Few 20th-century authors have captured readers' imagination quite like J.R.R. Tolkien. The author—famed, of course, for penning The Hobbit and The Lord of the Rings trilogy—has remained a staple in fantasy literature for generations. Now, there's a new effort to further preserve the iconic writer's legacy by purchasing his former home in Oxford, England, and converting it into a literary center.
Started by author Julia Golding, the campaign, dubbed Project Northmoor, launched a crowdfunding operation on Wednesday to buy Tolkien's 20 Northmoor Road residence for £4.5 million ($5.4 million USD). Besides purchasing the house, the organization also has other goals, such as renovating the property "into a homely house Tolkien would recognise and restore the garden," establishing scholarships for people who want to take part in programs at the house, and even adding a hobbit-hole.
To kick off the launch, a handful of the actors who starred in Peter Jackson's film adaptations of the novels participated in a video to encourage Tolkien fans to donate. Among them: Sir Ian McKellen (Gandalf), Martin Freeman (Bilbo), John Rhys-Davies (Gimli) and others. "We cannot achieve this without the worldwide community of Tolkien fans, our fellowship of funders," McKellen says at one point in the video.
Golding told Newsweek in a Zoom interview that she feels Tolkien deserves similar recognition to other literary giants from England. "There is no global center for Tolkien, unlike in [the U.K.], I'm very familiar with the Jane Austen house and the [Charles] Dickens museum and [William] Wordsworth's cottage. There's lots and lots of them, and when you line Tolkien up amongst those writers, he is arguably as important, though he also has the massive movie franchise," she said.
While Tolkien moved around a lot in his lifetime, Golding explained that he called 20 Northmoor road home for 17 years, and it was where he penned the Middle-Earth books.
"It was the key years of his life where he and [his wife] Edith raised his family," Golding said. "It's where they spent the second World War from 1930 to 1947, but most importantly, it's where he wrote The Hobbit and The Lord of the Rings. Lord of the Rings was published a few years later—that's mostly to do with the rationing in the post-war world—but he wrote it in this house, whilst his son Christopher was in the, I think it was the Air Force, and he was sending extracts from it to his son, who was serving."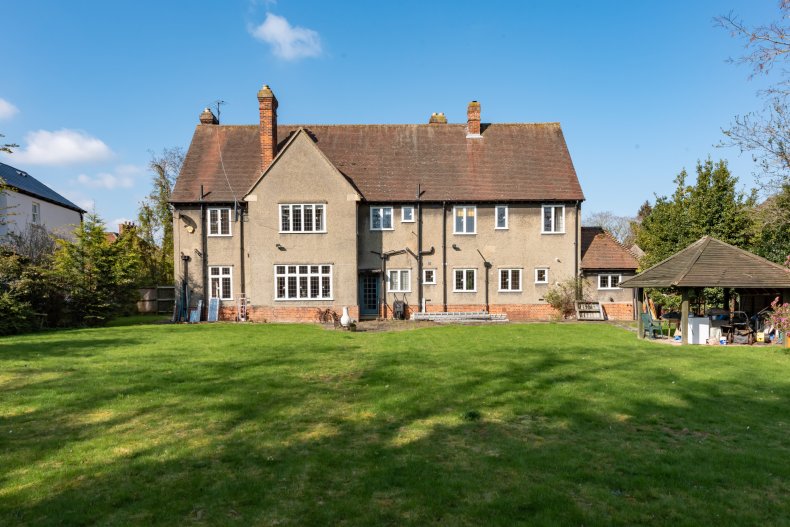 Golding continued, explaining how both World Wars had an impact on the classic trilogy. "It's obvious when you read Lord of the Rings that it is overshadowed by war: his own memories of the first World War, coupled with his son in the second World War. There's the feeling of the two wars holding hands in that book," she said.
If Project Northmoor succeeds, the house won't simply be another museum. The hope is to also decorate rooms to match the fantasy cultures that Tolkien envisioned, like those of elves and the realm of Mordor.
"The aim is to turn it into a center for people to come and be creative, to learn new skills. The ideal would be that you'd come for a short course. You'd stay in the house, so up in one of the bedrooms, and you'd have creative writing teaching or filmmaking talks, or artistic talks, if you're doing some kind of fine arts, and the program would vary during the year. For people who aren't expressive in that way, but just want to spend some time in Tolkien's house, there'll be other courses that will be an introduction to the life that Tolkien led in Oxford," Golding explained.
She also added that "Hobbit Tea" events may also be held, in which groups of people can enjoy tea, cake and sandwiches, and have an expert speak about Tolkien.
"I know that there are millions of people who love Tolkien, and I'm just testing out whether or not they want to go somewhere where they can share that love with other people in a creative way, in a special way," Golding said.
Tolkien-enthusiasts can donate to the effort through the Project Northmoor website.