European Union to Recognize Juan Guaido as Venezuela's Interim President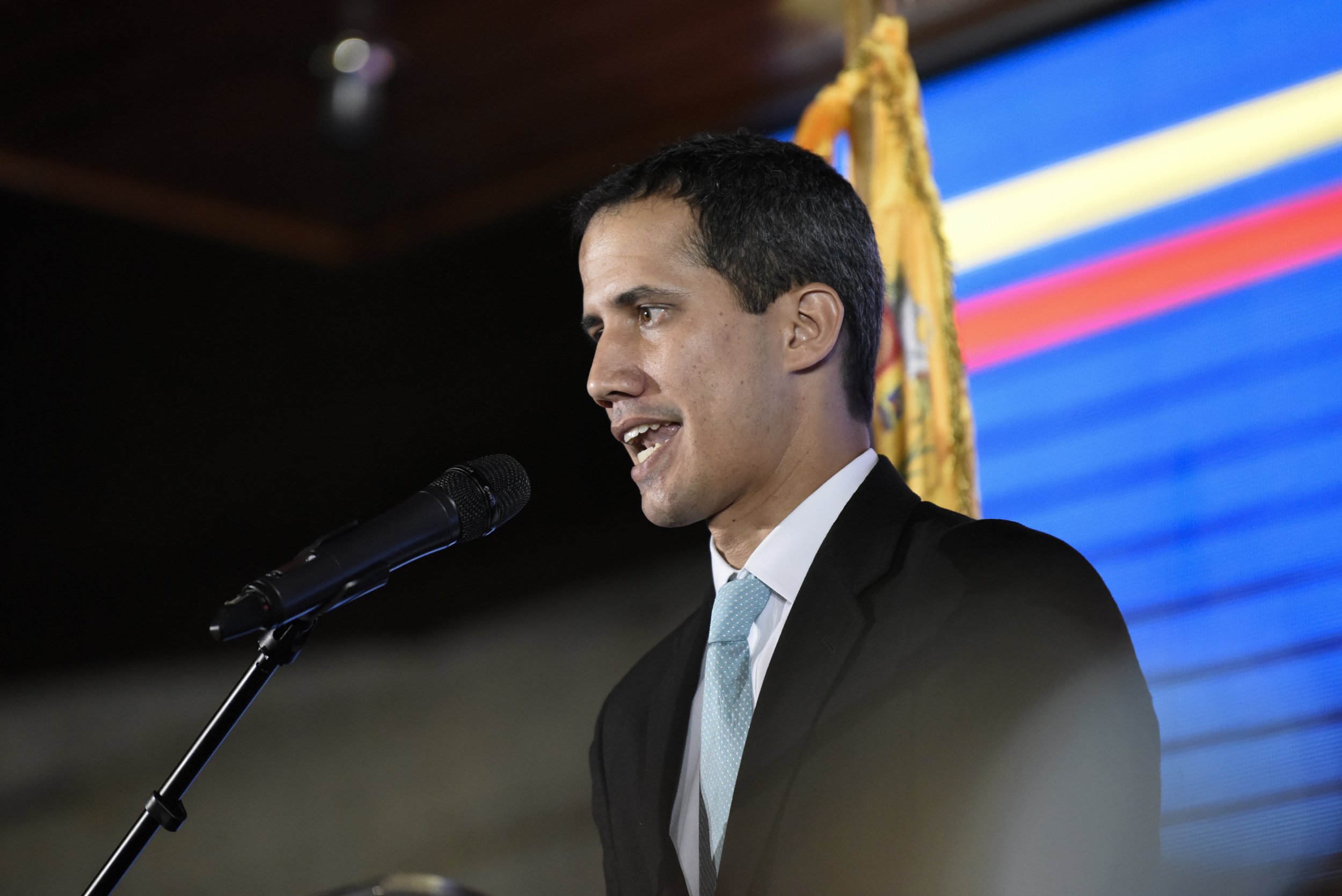 Members of the European Union will officially recognize Juan Guaido as Venezuela's interim president next week.
Earlier this week, the bloc's foreign ministers agreed to back Guaido's decision to declare himself president but will do so only until a new election is held. According to Reuters, the ministers are mindful the decision to back Venezuela's interim president could set a dangerous political precedent and will proceed cautiously.
Each of the 28 members state will outline its position over the new head of Venezuela's National Assembly, as opposed to the EU making a joint declaration.
Last month, Guaido declared himself the country's "acting president", a move which was recognized by the U.S, but dismissed by Nicolás Maduro, who has held office since 2013.
Maduro was sworn in for a second term in January, a result which was disputed by several governments, including the U.S.
Along with Washington, Canada, Australia, Georgia, Haiti, Israel, Kosovo and Morocco have all formally recognized Guaido.
Britain, Germany, France and Spain will formally back Guaido on Monday.
Smaller EU members, however, will adopt a more cautious approach, specifically avoiding to use words such as "recognition" in their statements.
"A lot of countries will want to stress the interim nature of this de-facto recognition," an EU diplomat was quoted as saying by Reuters.
The EU's position is further complicated by the fact the European Parliament on Thursday recognized the 35-year-old Guaido as the head of the Venezuelan congress.
According to the report, the 28-country bloc based its decision on the Venezuelan constitution, which states the head of congress can take over if the president is absent, incapacitated or usurps power.
Guaido's allies have long argued that Maduro stole the second mandate in January. Last Saturday, the EU set a eight-day deadline for a new election, which Maduro dismissed as an unacceptable ultimatum.
Despite Guaido's attempt to oust him, Maduro retains the support of a host of allies in the region, including Bolivia, Cuba, El Salvador and Nicaragua, as well as Dominica, Suriname, Saint Kitts, Nevis, Saint Vincent and the Grenadines in the Caribbean.
Belarus, China, Cambodia, Equatorial Guinea, Greece, Iran, Laos, North Korea and the Palestinian government have also declared their support for him, as have Russia, South Africa, Syria and Turkey.
Uruguay and Mexico, meanwhile, continue to recognize Maduro but plan to hold a meeting to resolve the situation.
Similarly, the EU has offered to lead an international delegation containing emissaries from 10 to 12 countries in a bid to solve the political impasse in Venezuela.
The International Contact Group on Venezuela will meet in Montevideo, Uruguay next week. EU foreign policy chief Federica Mogherini said the group will include the governments of Britain, France, Germany, Spain and Italy, as well as Bolivia and Ecuador.