Clinton Rape Accuser Slams Monica Lewinsky's #MeToo Tweet, Saying 'Your Silence Was Deafening'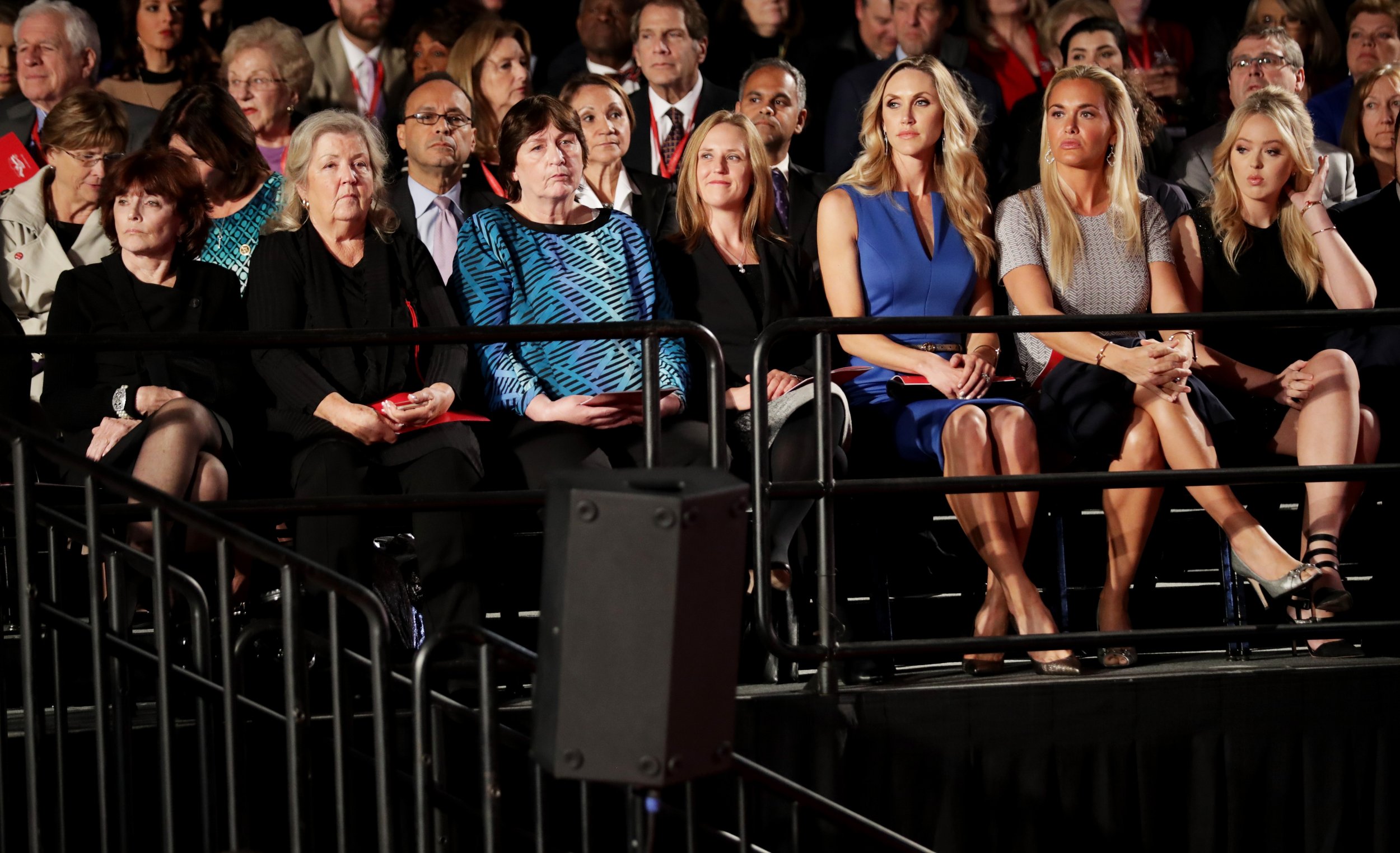 Me too — too!
A women who accused Bill Clinton of raping her in the 1970s slammed Monica Lewinsky on Thursday after Lewinsky referred to her experiences as a sexual harassment victim in the White House in a #MeToo tweet.
"Better late than never Monica Lewinsky's ME TOO," tweeted Juanita Broaddrick, who claims Clinton raped her in 1978 when he was Arkansas Attorney General. "I have always felt sad for you, but where were you when we needed you?
"Your silence was deafening in the 90's when Kathleen, Paula and I needed your voice," Broaddrick continued, referring to other Clinton accusers Kathleen Willey, who says Clinton of sexually assaulted her in 1993, and Paula Jones, who said Clinton exposed himself to her in a Little Rock hotel in 1991.
Lewinsky was a White House intern in the 1990s when she and then-President Clinton had a sexual relationship that the president later admitted was "improper." She wrote "#MeToo" in a Sunday retweet of a Women's March tweet reading, "To all the women sharing stories of sexual assault and sexual harassment, thank you for your bravery to speak up. You are not alone. #MeToo."
Broaddrick told Newsweek that she sympathizes with Lewinsky, but can't understand why the former intern didn't support her when she went public in 1999 about Clinton allegedly raping her decades earlier.
"I have sympathy for what Monica went through. It is bewildering to me, tho, [sic] that it took the Hollywood #MeToo catalyst for her to remerge [sic] as a victim," Broaddrick said via Twitter. "I always felt she was a victim. I only wish she had spoken up in '99 when I was going thru so much persecution after my interview on NBC Dateline. She had to have realized by then that Bill Clinton was a criminal sexual abuser."
Broaddrick said she doesn't expect Lewinsky to ever validate her, but just wants "her to acknowledge we exist."
The #MeToo hashtag is an attempt to give people a "sense of the magnitude" and prevalence of sexual assault, harassment and rape.
The hashtag has become viral since a series of accusation of harassment, assault and rape became public against the now-disgraced film producer Harvey Weinstein. More than 12 million tweeted the #MeToo hashtag, but Broaddrick says she can't completely stand behind the movement.
"I do not like the me too without naming names," Broaddrick said of the movement.