Under Tight Security, Catholic Holy Year Celebrations to Begin at Vatican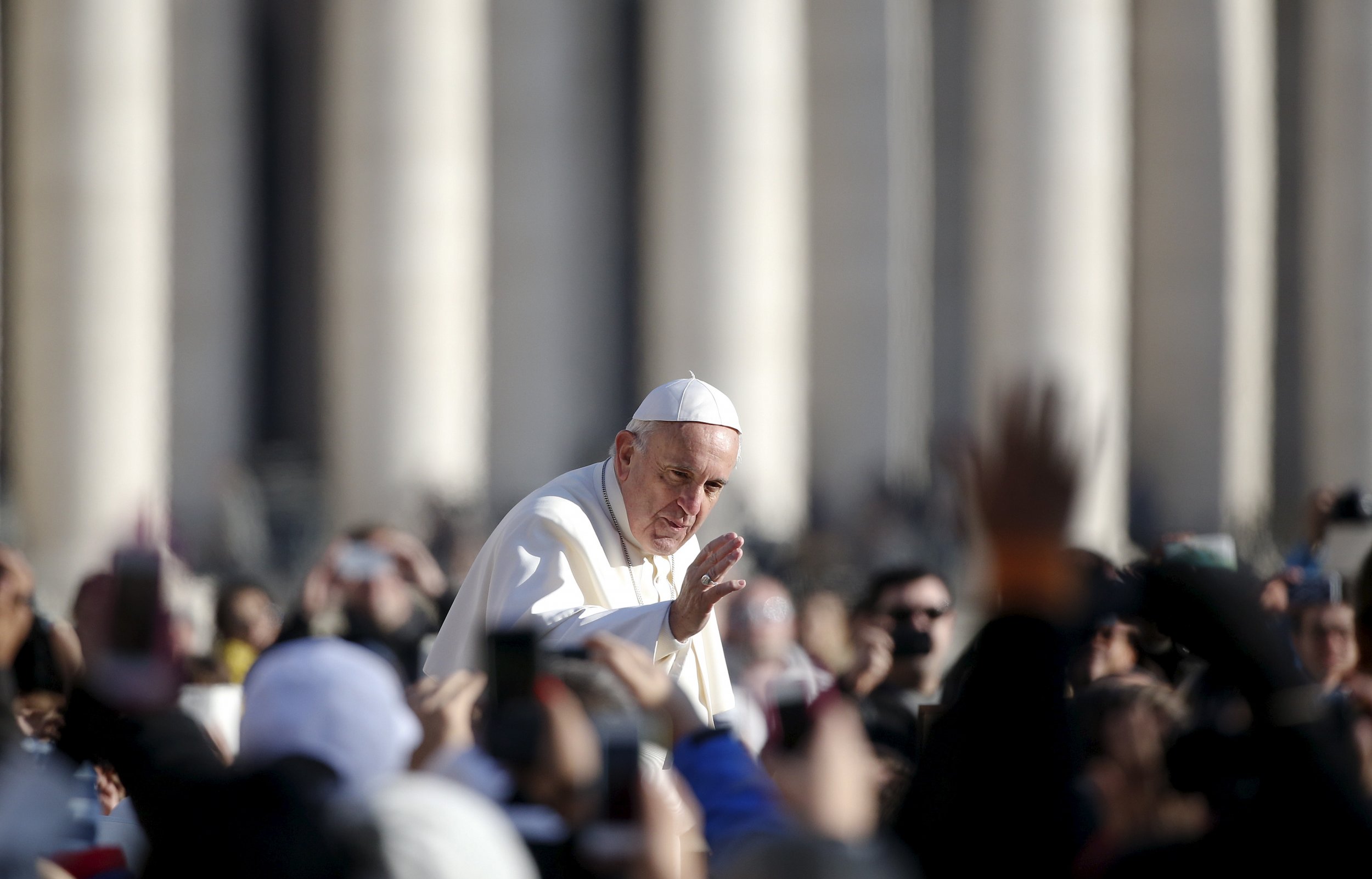 VATICAN CITY (Reuters) - Pope Francis on Tuesday opens a Catholic Holy Year, or Jubilee, expected to draw millions to Rome under some of the strictest security ever seen at the Vatican following attacks in Paris and California.
During the celebrations, one of the most important events in the 1.2 billion-member Roman Catholic Church, faithful make pilgrimages to Rome and other religious sites around the world.
This will be only the 29th Holy Year in the Church since the tradition started more than 700 years ago.
Holy Years normally take place every 25 years unless a pope decrees an extraordinary one to bring attention to a particular need or topic, such as this one on the theme of mercy. The next Holy Year had been scheduled for 2025 before Francis decided to call a special one.
Security had always been expected to be tight for the opening ceremony, which is estimated to draw up to 100,000 people in St. Peter's Square, but it was ratcheted up after the attacks by Islamist militants in Paris and California.
"The risk of terrorism will never be zero, we cannot provide absolute security, but we are working to attain the level of security that people rightly ask for," Rome police chief Franco Gabrielli said.
The airspace over most of Rome will be closed for the day and city authorities have banned the transport of petrol, gas, weapons, explosives and fireworks.
A no-go zone was instituted for vehicles around the Vatican, rubbish bins were sealed or removed and people wishing to gain access to St. Peters Square will have to pass through airport-style security screening. Usually this is used only for those entering St. Peter's Basilica.
Thousands of soldiers from the army have been called in to augment regular police forces, making the area around the Vatican sometimes seem more like one where a demonstration was expected instead of a religious event.
"Regarding the security, it made me afraid. Those who come here as pilgrims meet the soldiers wearing machine guns, it's scary, you feel threatened," said Daniela Santi, an Italian tourist in the square. "Last night the children couldn't sleep at all."
Hotels association Federalberghi said bookings were down about 20 percent in the Rome area, with many cancellations, and shop owners complained of a fall in sales.
"The Paris attacks have caused a lot of uneasiness," said Vincenzo Modica, who owns a souvenir shop near the Vatican. "I hope that after Dec. 8 this will improve, but I think that the next few months will be quite hard.
Former Pope Benedict is expected to attend the opening ceremony, only one of a few times he has appeared in public since his shock resignation in 2013.
According to the Vatican website, a Holy Year should be a time of reconciliation with adversaries and an occasion to promote solidarity, hope and justice in the world.
Faithful who make pilgrimages to religious sites or do good works during a Holy Year can receive indulgences, or the remission of punishment for sins, under certain conditions.