'Judas and the Black Messiah': What Happened to William O'Neal?
Judas and the Black Messiah is streaming now on HBO Max, and tells a fascinating story of the efforts the FBI made to infiltrate the Black Panthers in the 1960s. In the movie, Get Out's LaKeith Stanfield plays William O'Neal, a petty car thief turned FBI informant, who infiltrated the Chicago branch of the Panthers led by Fred Hampton (played by Daniel Kaluuya.)
The film makes some notable changes to the true story. For example, when the real O'Neal was caught stealing a car by FBI agent Roy Mitchell (played in the film by Jesse Plemons), he was 17 and Hampton was 18, whereas in Judas and the Black Messiah they are played by Stanfield, 29 and Kaluuya, 31. In fact, Kaluuya is 10 years older than Hampton was when he died, in a raid made possible by the information O'Neal gave to the FBI. It also does not reveal much of what happened to O'Neal after the death of Hampton, save for a final set of title cards that revealed how he died.
We only know bits and pieces about what happened to O'Neal in real life. His role in the raid was revealed four years later in 1973, leading the Bureau to put him into witness protection in California. However, he is believed to have returned in secret to Chicago in 1984, six years before his death.
Much of what we know about O'Neal's life comes from an interview he gave for the 1989 PBS civil rights documentary Eyes on the Prize II: America at the Racial Crossroads 1965–1985, the only full interview he gave on his time in the Panthers.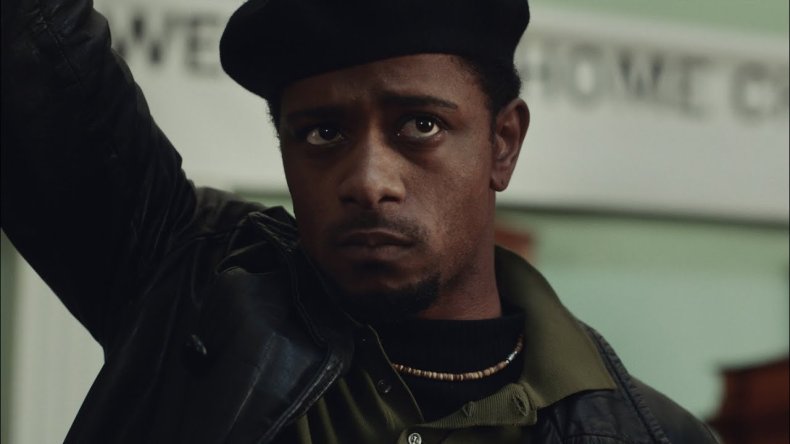 A transcript for this interview in its entirety, including much not featured on the show, has been published online by Washington University.
Asked what he thought about the Panthers before his FBI-enforced role there, O'Neal said, "Prior to the articles I had read about Huey P. Newton, I knew nothing of the Black Panther Party. In fact, the day I joined I was pretty sure it was just another gang, unlike, not unlike the Blackstone Rangers, or, or the Cobras or something. I had no idea of anything about their politics."
Notably, the interviewer notes on the tape that O'Neal does not maintain eye contact with them, saying, "if you could look at me."
Asked about how he felt working for the FBI, O'Neal said, "Well, in my community, the policemen were, I mean, it was the quickest way to gain respect. I mean, I think I grew up wanting to be a policeman, admiring and respecting policemen, although I always thought it was outside of my reach... And, so when he asked me to join the Black Panther Party, and he used terms, he never used the word informant. He always said, 'You're working for me,' and I associated him as the FBI. So all of a sudden I was working for the FBI, which, in my mind, at that point, I associated with being an FBI agent. So I felt good about it."
Asked how he felt after his information had led to Hampton's death, he said: "The following day I went directly to the office, and the office was empty. Unusually empty...I saw a Sun-Times laying there, and it had this picture on there, and it had 'Panther Leaders Slain' on it. And boy I felt bad."
Asked if he felt remorse, however, O'Neal said, "I didn't feel like I had done anything. I didn't walk in there with guns. I didn't shoot him. FBI didn't do it. I felt somewhat like I was betrayed. I felt like if anyone should have known it was going to be a raid that morning, I should have known."
He later added: "I'm not a hero, no, I don't think of myself as a hero for what I've done. But at the same time, I don't feel ashamed. It was, it was my role during that time."
As Judas and the Black Messiah notes, Eyes on the Prize started airing in early 1990, around the same time that O'Neal died aged 40 after running in front of oncoming traffic in what was ruled a suicide in January 1990—on Martin Luther King Day, no less. His wife has claimed it was an accident, though it has also been noted that O'Neal had attempted to jump out of a second-floor window earlier in the day after drinking. It was also not the first time that O'Neal had run into traffic, with his uncle Ben Heard noting to the Chicago Reader that he had attempted something similar the previous September.
Contrary to what O'Neal said in the documentary, Heard said of his nephew: "I think he was sorry he did what he did. He thought the FBI was only going to raid the house. But the FBI gave it over to the state's attorney and that was all Hanrahan wanted. They shot Fred Hampton and made sure he was dead."
In a title card, Judas and the Black Messiah implies that the release of Eyes on the Prize II was linked to Hampton's suicide, noting that the show started airing on the same day that he ran into traffic. However, the episode about Hampton did not air until February 19, 1990.
Judas and the Black Messiah is streaming now on HBO Max.