Judd Apatow to Direct Pilot of HBO Comedy 'Crashing'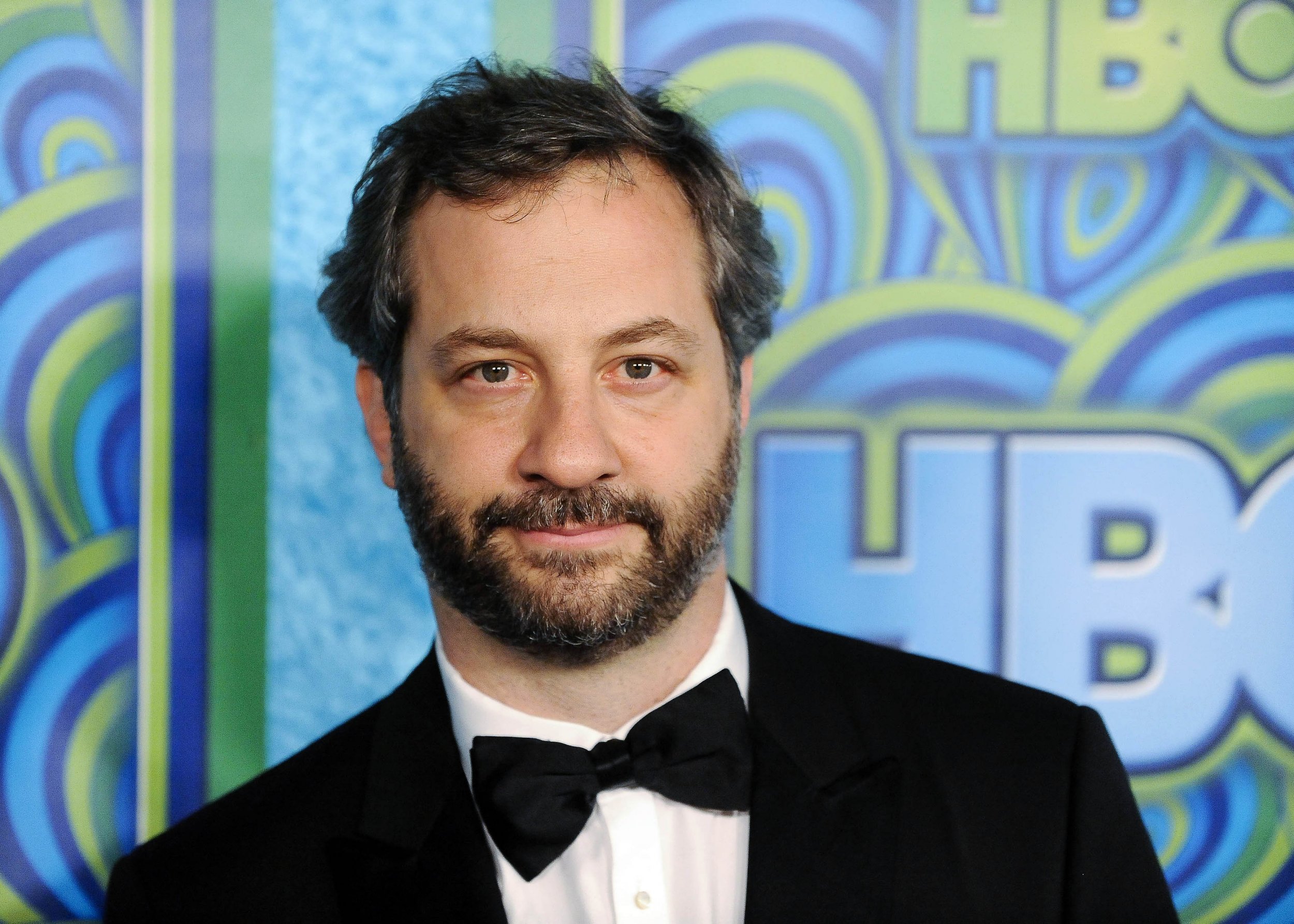 HBO has ordered a half-hour pilot episode of a new comedy to be written by comedian Pete Holmes and directed by Judd Apatow, Deadlinereported Wednesday. Titled Crashing, the new show will also star Holmes as a comedian who ends up sleeping on other comedians' couches in New York City after his wife leaves him.
The premise is loosely based on Holmes's own experiences, which he's described in his act and his podcast, You Made It Weird. In the real-life version of events, comedian John Mulaney was one of the comedians who helped Holmes during his divorce.
For Apatow—the executive producer of another HBO series, Girls, and the director of the Amy Schumer summer movie Trainwreck—the gig marks his television pilot directing debut. He'll also serve as executive producer for the Crashing pilot, along with Holmes and Dave Rath. The single-camera show is scheduled to begin filming in New York in November.
Apatow and Holmes have worked together before, on You Made It Weird as well as in a sketch for The Pete Holmes Show on TBS, which perhaps foreshadowed Crashing. In the sketch, Holmes visits Apatow's office to pitch movie ideas. After running through multiple versions of the same idea—films starring magician-animals (the "bear-gician," "frog-gician" and "eel-lusionist")—Holmes suggests, "There's a man. He's 22. He gets married because he's religious. And then six years later, his wife cheats on him with a small Italian man. And then I get my heart broken, but I learn life lessons."
"Mmmm," Apatow says. "That doesn't seem like a comedy at all, that just seems tragic and sad." Well, maybe if you add crashing on comedians' couches to the mix.